The restaurant of the future: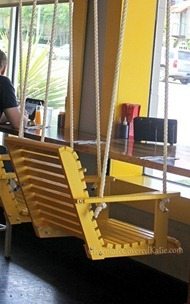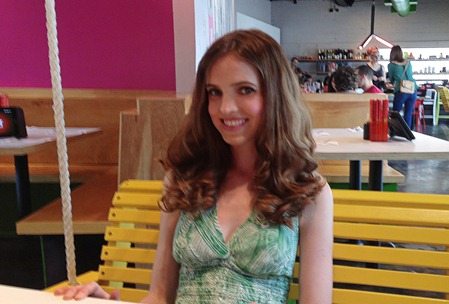 You browse through the menu on an iPad, then place your order electronically and eat your meal (or attempt to, anyway) while swinging through the air. At Lucky Robot Japanese Kitchen, a laid-back café near downtown Austin, the future is the present. We went for Sunday brunch (really lunch for me), and I ordered their Yuzu Miso bowl with brown rice and a mimosa. As we waited for our food, we watched the server bring an interesting-looking appetizer to a nearby table.
The dish was an oxymoron in food form: Deep-Fried Brussels Sprouts. I got an order out of curiosity, and it ended up being my favorite thing on the table! (Sorry for the blurry photo. It's hard to take a picture while you're swinging!)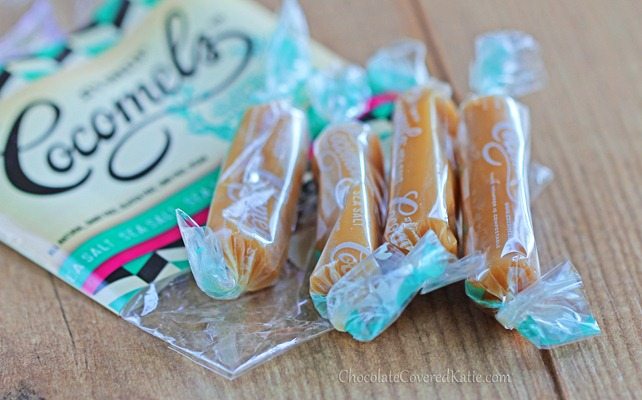 More highlights from the trip: Coconut Caramels – one of the many treasures I found at the Wheatsville Co-op.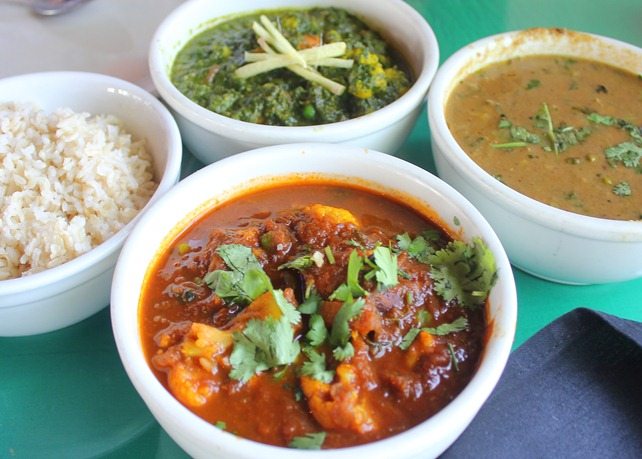 New India Cuisine – An unassuming restaurant, but the food is fantastic. At Indian restaurants I always like to try a variety, so I ordered Malvani Coconut Curry, Saag, and Millionaire's Curry. Matt got samosas and Chicken Tikka Masala, un-pictured for obvious reasons! (And yes, I accidentally used his real name in a post a few weeks ago. So I guess calling him S now would be really dumb. In retrospect, it was probably just dumb to use a nickname in the first place. I try to respect the privacy of my non-blogging friends, and I'd seen other bloggers give fake names to their boyfriends, husbands, children… but yeah, maybe it was not my best idea.)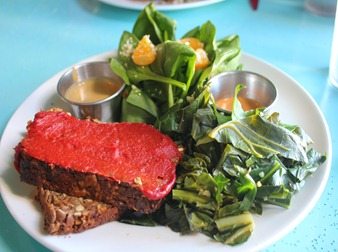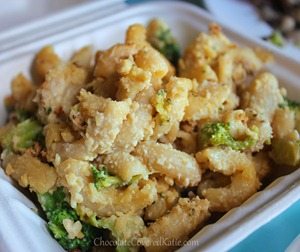 Counter Culture – I ordered a lentil loaf and a side order of cashew cream macaroni and cheese. Although it wasn't my favorite meal of the trip (the loaf was dry and macaroni a bit bland), it got better once I added a little salt and asked for extra ketchup. Their homemade ketchup was really good.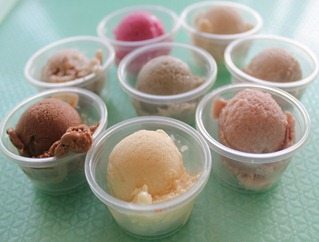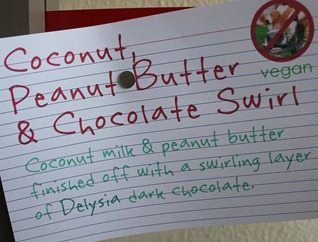 It was hot out, so we ate a lot of ice cream on the trip! Peanut Butter Chocolate Swirl from Licks (which has both vegan and non-vegan ice cream), and Coconut soft-serve from Sweet Ritual (The owner is super nice… she even set out a tray of free samples for us). And the ice cream from Thrice Café, reviewed in my Vegan Austin Restaurants post… this was our hands-down favorite.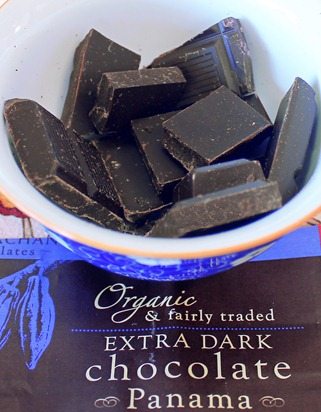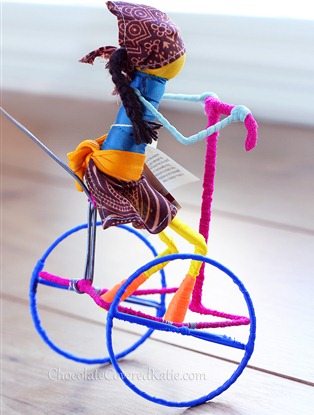 Ten Thousand Villages – A non-profit organization dedicated to fair trade. They sell intricate jewelry, accessories, home décor, and gifts skillfully crafted by artisans in third-world countries, and all of the profits go back to the village that made each product. Plus, when a store offers free chocolate samples, it instantly becomes my new favorite place to shop. Obviously I purchased one of the chocolate bars… You know, to help the cause. Any excuse to buy chocolate = win.
Link of the Day: