If you're not a cookie dough lover, you should stay FAR AWAY from these no-bake cookie dough cups.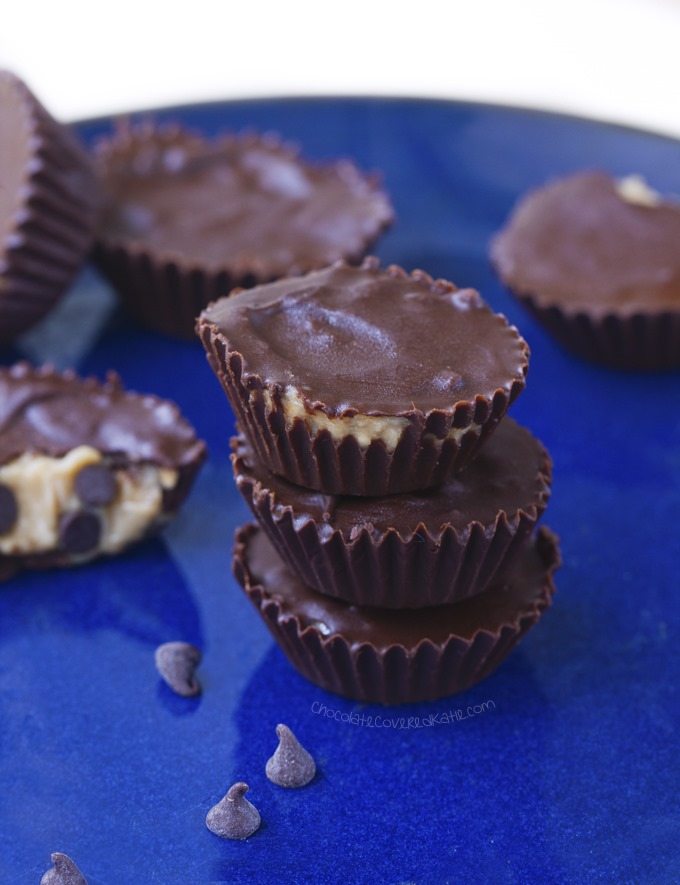 They're pretty much the most addictive thing you'll see on the internet this week.
With just a few ingredients and no oven required, you get irresistibly delicious homemade chocolate candies stuffed full of unbaked cookie dough.
Try bringing them to a party, and watch as everyone in attendance becomes your new best friend.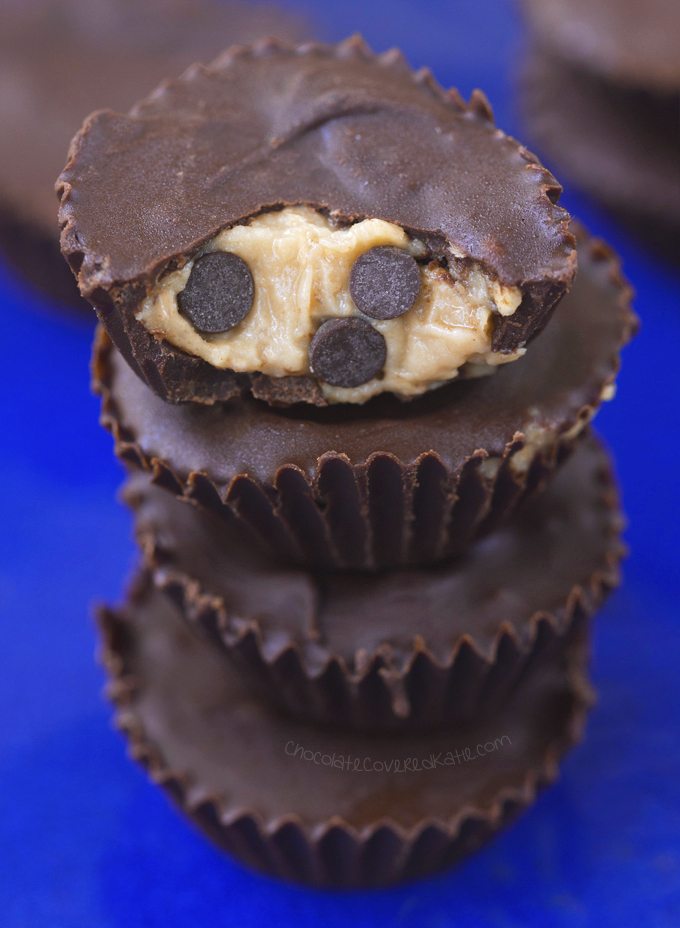 The cookie dough cups travel well and can be left out of the fridge for a few hours without melting, making them an ideal choice for any gathering.
On second thought, you might want to skip the party and keep these babies all to yourself!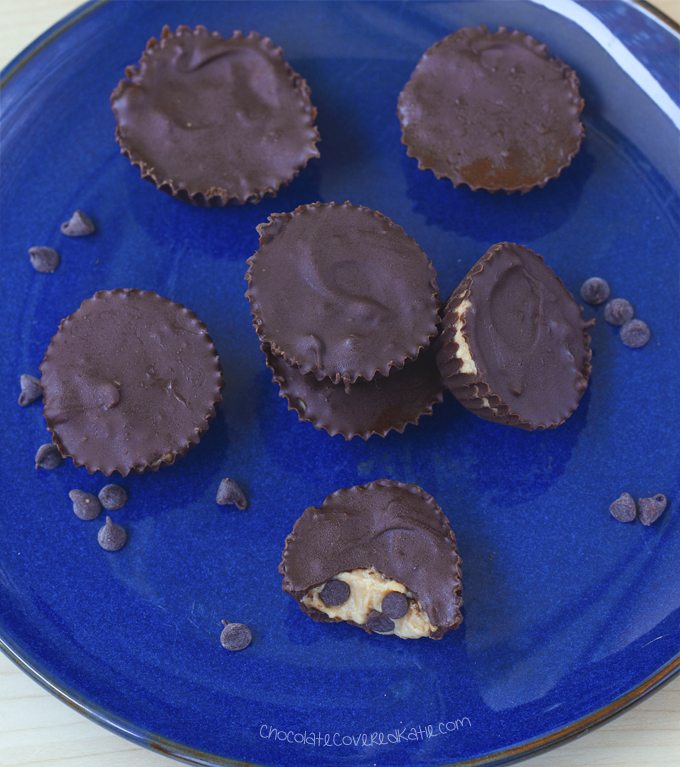 Cookie Dough Peanut Butter Cups:
Step One – First make up the cookie dough and melt the chocolate. Add a little melted chocolate to the bottom of mini cupcake liners or candy molds.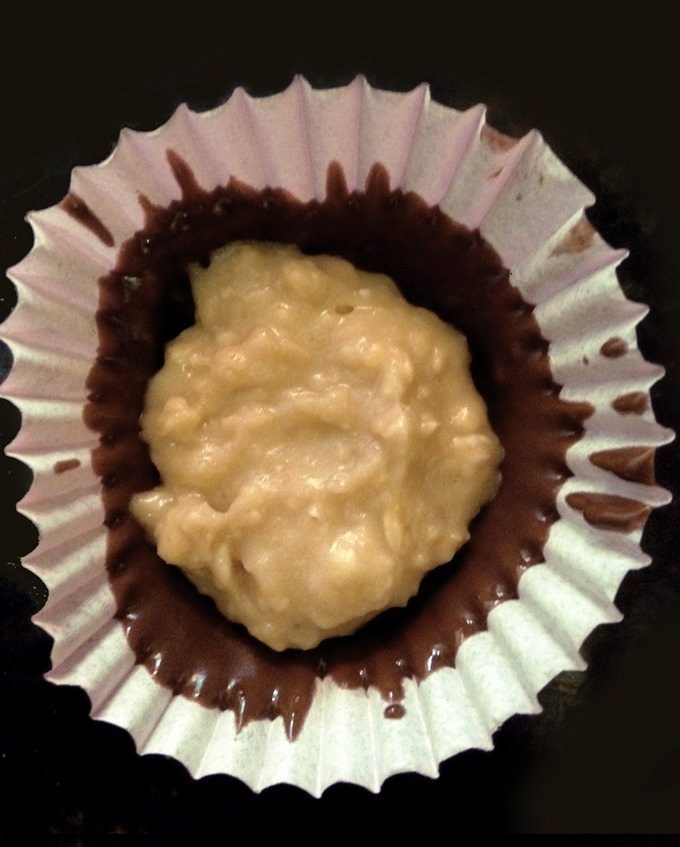 Step Two – Add a spoonful of cookie dough on top of the melted chocolate.
Press in a few mini chocolate chips if desired.
Put the filled mini cupcake liners in the freezer for about ten minutes to set the chocolate.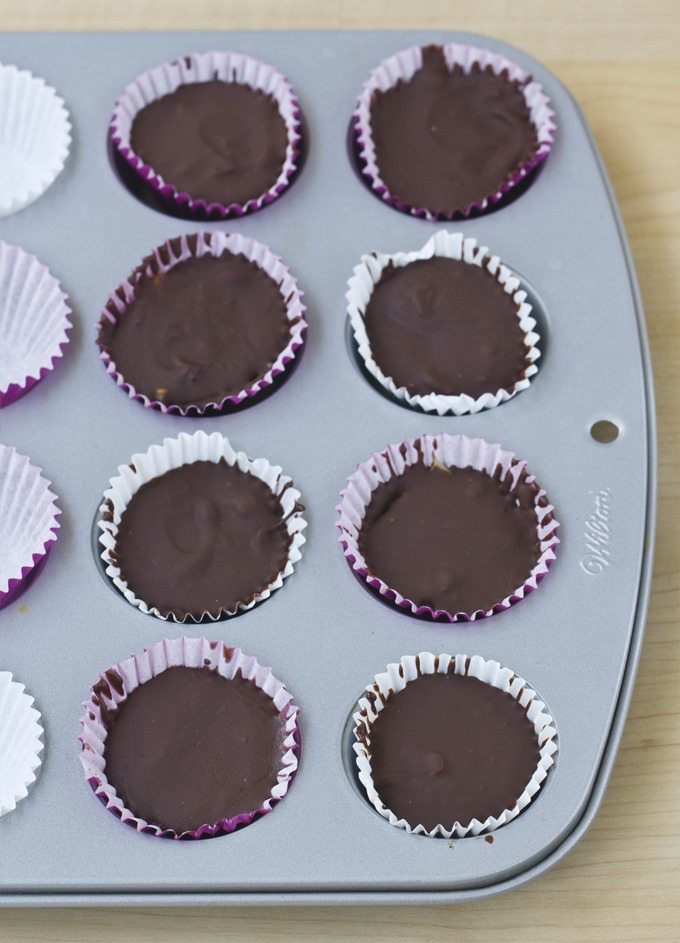 Step Three – Divide remaining chocolate on top of each spoonful of cookie dough.
Return to the freezer to set.
Once the cookie dough cups are hardened, you can carefully peel the wrappers off before serving if you wish.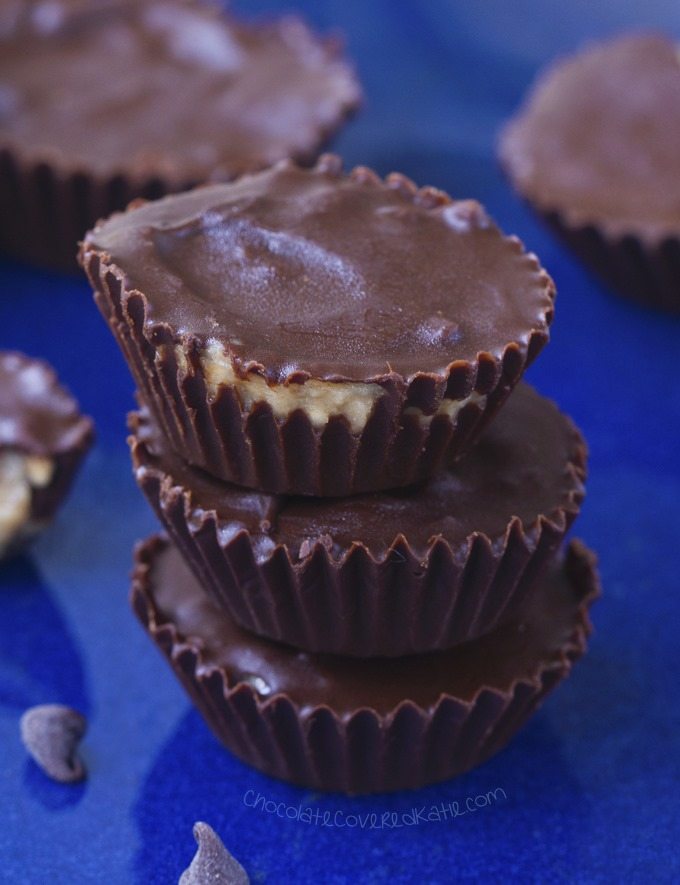 Store leftovers in the fridge or freezer.
They can also be left out for a few hours on any not-super-hot day.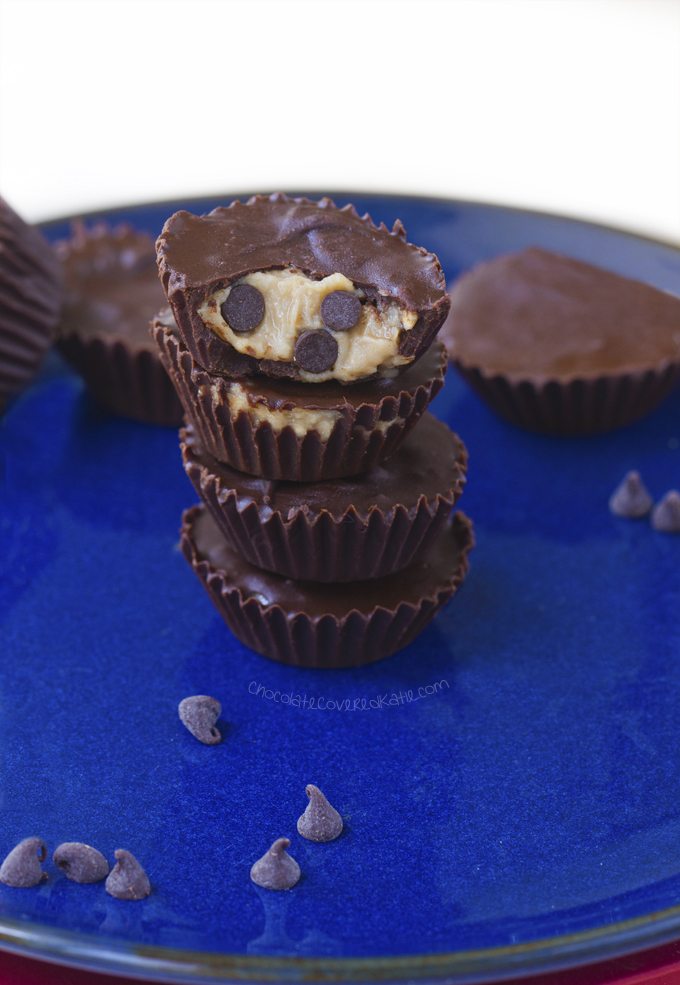 Cookie Dough Peanut Butter Cups
Adapted from my Raw Cookie Dough Recipe
Cookie Dough Peanut Butter Cups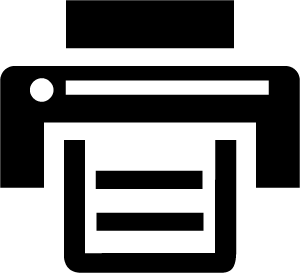 Print This Recipe
[mrp_rating_result show_count="false" show_rich_snippets="false"]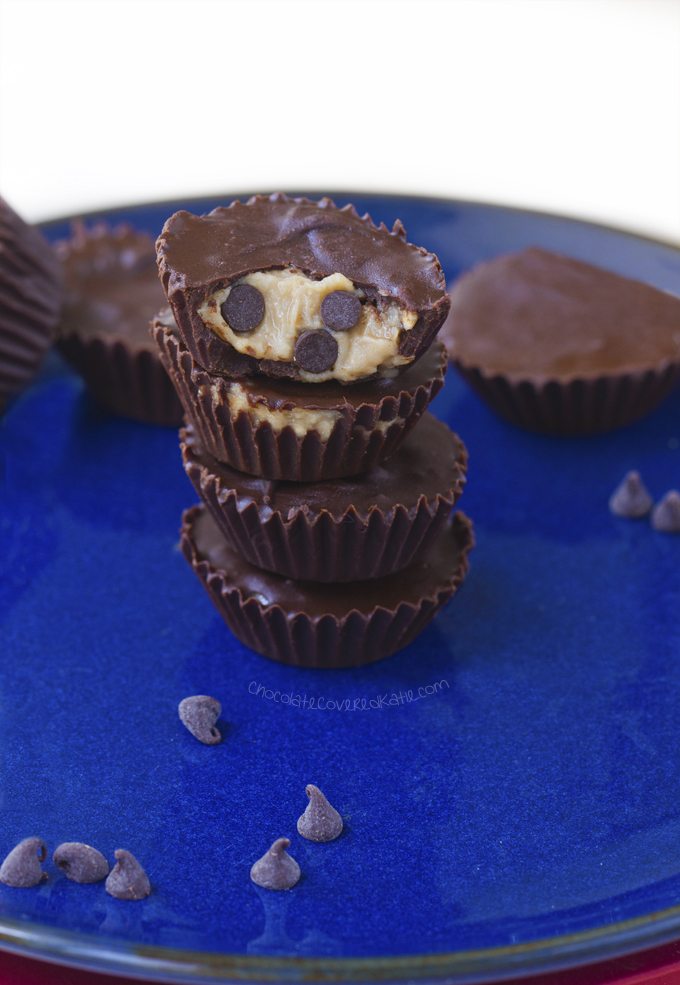 Ingredients
1 can (or 1 1/2 cups cooked) white beans or chickpeas
2 tsp pure vanilla extract
1/4 cup peanut butter or allergy-friendly sub
1/2 cup pure maple syrup, honey, or agave
1/2 cup quick oats or flax
scant 1/4 tsp salt
heaping 1/8 tsp baking soda (this gives a cookie dough flavor)
6 oz melted chocolate chips + optional 2 tsp oil
optional mini chocolate chips
Instructions
Make the cookie dough: Drain beans, rinse extremely well, and pat dry. Process all ingredients except the chocolate, oil, and chips in a strong food processor until completely smooth. Stir in a handful of mini chocolate chips if desired. (Some readers say a blender works, but try that at your own risk. Taste and texture will be much better in a food processor.) Carefully melt the chocolate so it doesn't burn. I like to stir in the optional oil for smoother chocolate sauce. Add around 1 tsp chocolate sauce to the bottoms of mini cupcake liners, then freeze about 5 minutes to set. Add about 6g cookie dough dip (1-2 tsp) on top of the hardened chocolate, then top with 1-2 tsp more chocolate sauce, and immediately freeze.
Link Of The Day: