An easy & delicious healthy vegan meal – Ready in 25 minutes, from start to finish!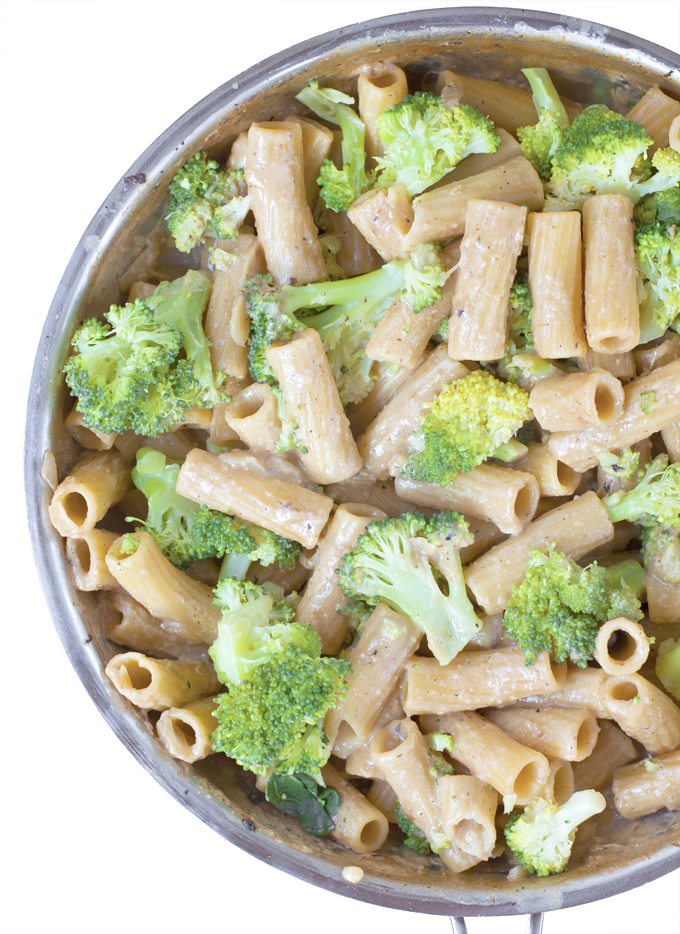 Broccoli + Pasta + Garlic =
This recipe was one of those quick "throw all my favorite foods together" weeknight dinners. I sautéed some minced garlic with diced shallots, then I added the pasta and sauce right into the pan, which saved an extra step of having to boil water and cook the pasta separately.
Near the end, I steamed up a few cups of broccoli and added that to the pan as well.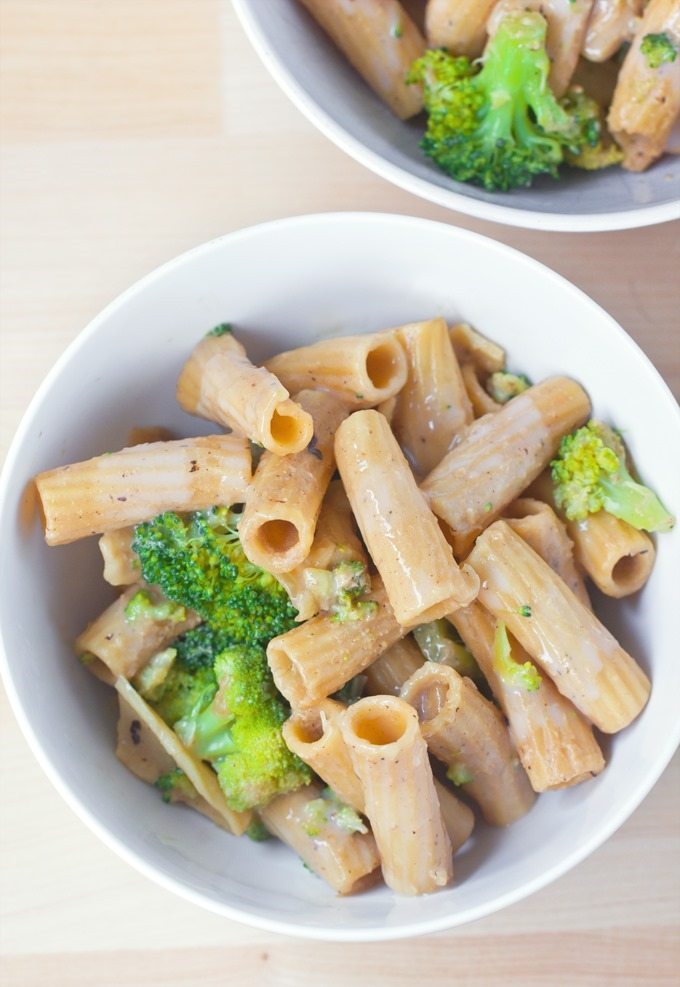 As a variation on the basic garlic pasta recipe, it also works if you want to sauté up some vegetables—such as zucchini, carrots, and red peppers—and add those to the pan instead of (or along with) broccoli.
The recipe makes around four main-dish servings, and leftovers reheat well if you add additional milk of choice or nondairy creamer to the pan before reheating the garlic pasta.


Creamy Garlic Pasta With Broccoli
Broccoli Garlic Pasta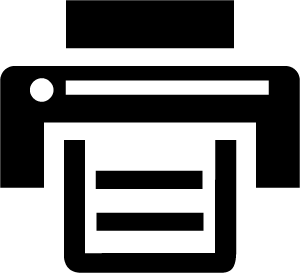 Print This Recipe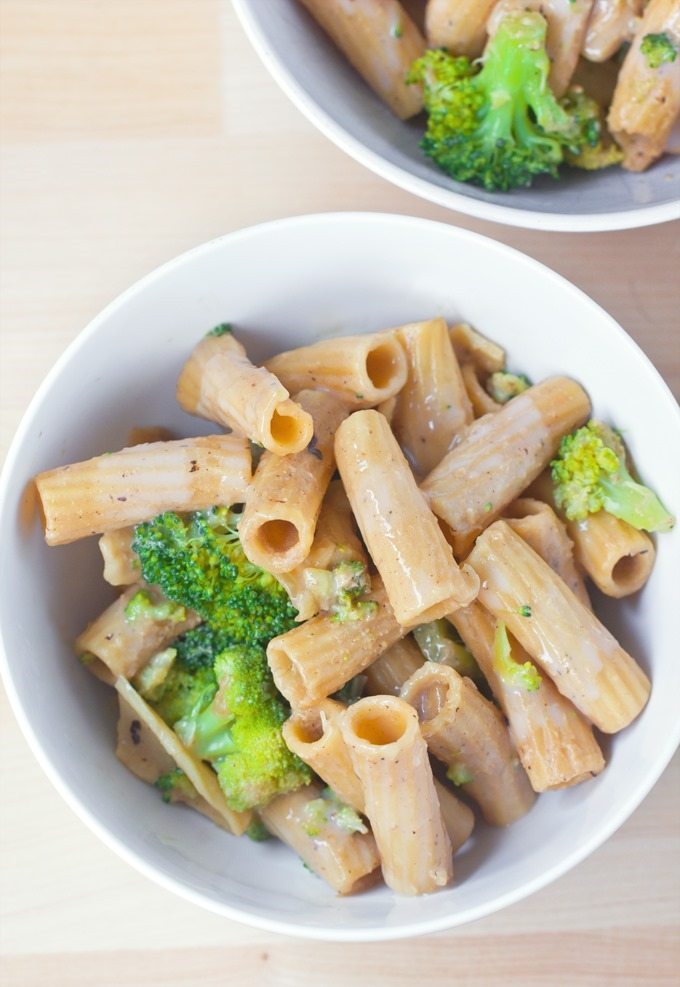 Ingredients
2 shallots, diced
2 1/2 tbsp minced garlic
1/8 tsp salt
1 tbsp olive oil, or oil spray
3 cups milk of choice or nondairy creamer
3/4 tsp salt
8 oz uncooked pasta of choice
3 1/2 cups steamed broccoli
nutritional yeast or parmesan, such as vegan parma
pepper to taste, if desired
Instructions
In a large pan, sauté the first three ingredients in the oil or spray for 3 minutes or until shallots begin to turn translucent. Add the milk of choice, 3/4 tsp salt, and the uncooked pasta. Bring to a boil over medium heat. Once boiling, boil 14 minutes, stirring only occasionally to prevent sticking. Then lower heat to low, and cook 2-3 minutes or until pasta is al dente and sauce has reduced. Stir in the broccoli, and season with nutritional yeast or parmesan. Add pepper if desired. When reheating leftovers, add a little more milk–I used unsweetened cashewmilk–as needed.
Link Of The Day: