They're now perfect for your training bra!
I love playing jokes.
This year, I spared you all (You're welcome!), but my poor real-life friends were not so lucky…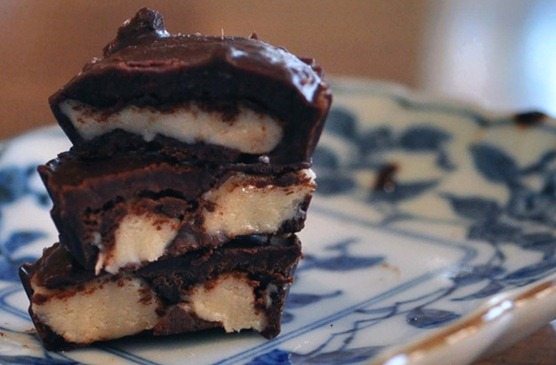 Yesterday, three friends came over for some homemade Vegan Reeses Cups.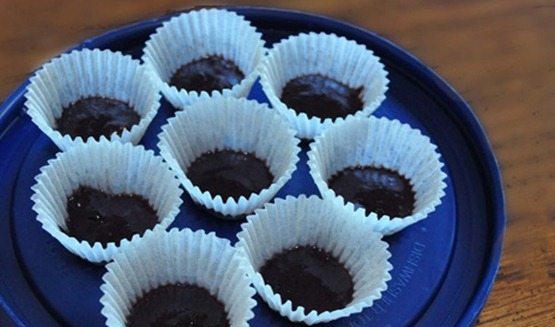 I started by melting a frozen PMS Chocolate Bar into mini liners.
(You can use any chocolate bar.)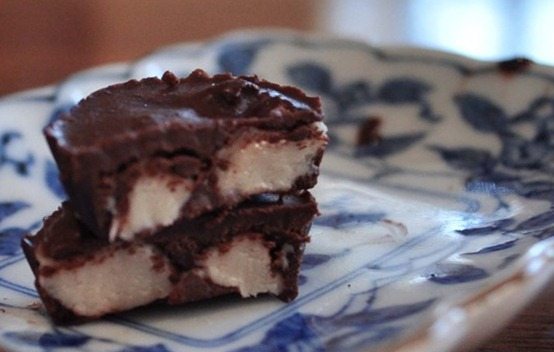 Then, instead of adding peanut butter, I opted for my favorite Cashew Butter.
The resulting little guys were amaze! That's right: amaze. So good, plain amazing just wouldn't cut it. Mini cashew-butter 32-C cups!!!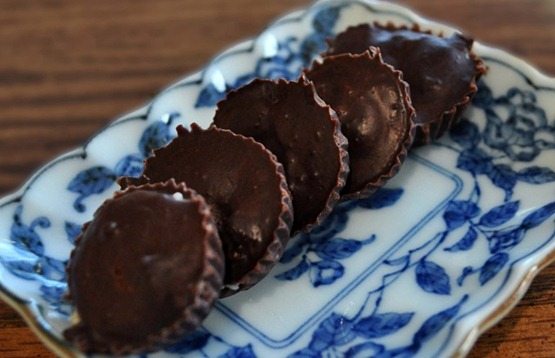 For a specific recipe, see this post: 32-C Chocolate Cups.
But wait, what about the joke?? Ah yes… well, you see, one of the mini cups was not filled with cashew butter.
There's Mustard in my Reeses!
One of my friends was unfortunate enough to bite into a mustard-filled mini reeses. (I thought about filling them all with mustard… but honestly, what a waste of chocolate that would've been!) It was so funny, because she's the type of girl who never wants to hurt anyone's feelings. So rather than spit it right out, she kept eating the offending morsel, trying not to grimace. After a few bites, though, I had to tell her. She could not stop laughing!
Did you play any April Fools jokes?
Or did anyone else play one on you, yesterday?
Normally, I'm proud of the fact that it's very hard to trick me on April Fools Day. (Maybe this is just because my family thinks of ridiculous jokes. Um, snow in Texas in April? Yeah, like I'm going to fall for that!) But yesterday, I think I fell for every single joke I saw on Twitter, from "Paula Deen is a vegan!" to "So-and-so blogger is moving!" to "So-and-so blogger is giving up blogging." Yup, I fell for them all. So ashamed… lol.
Oh, and in case you didn't know: I'm pregnant.