Pumpkin pie oatmeal is like eating pumpkin pie for breakfast…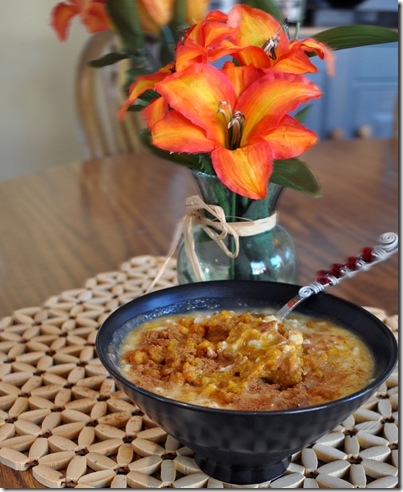 Who wouldn't want to eat pumpkin pie for breakfast?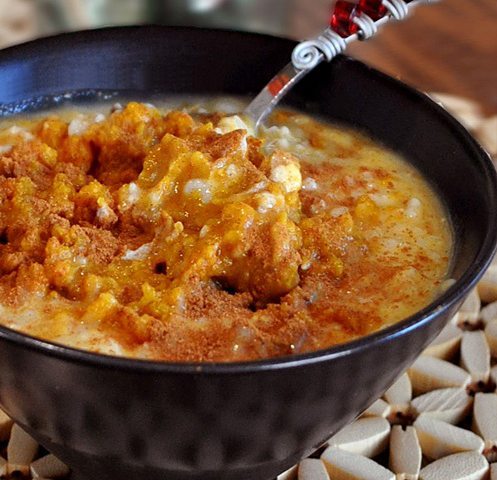 (Pumpkin oatmeal shown about, with a generous sprinkle of cinnamon fairy dust.)
Pumpkin Pie Oatmeal
(Serves 1)
1/2 c. milk of choice (such as almond milk)
1/2 c. water or more milk of choice
1/4 tsp salt
1/2 c. rolled oats
1/4 c. canned pumpkin
1/2 tsp. pumpkin pie spice
sweetener as desired (For a true "creme brulee" feel, you can use the

Melted Banana Trick

… or, I have a friend who likes to put brown sugar on top and then bake the already-cooked oatmeal under the "broil" setting, so it gets all caramelized.)
raisins and walnuts as desired
1/4 tsp pure vanilla extract
cinnamon! Mix some in, and sprinkle more on top
Combine all ingredients on the stovetop and bring to a boil. Stir over medium heat until desired thickness is reached. Alternatively, you can make this in the microwave..
After breakfast, the celebration of the pumpkins continued. A few friends and I have a tradition of going down to a local farm once a year to act goofy pick out pumpkins. But sadly, all the friends with whom I have this tradition moved away. Grad school and jobs, ya know. Well, that wasn't going to stop me; somehow I convinced my parents to stand in for the m.i.a. friends.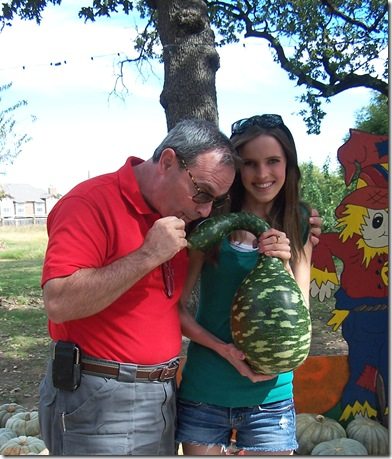 Of all the kids at the farm, my dad had the most fun. Seriously, he's five inside.
I picked out a baby pumpkin… pumpkin-picking is fun and all, but let's be honest: If you want a big kahuna, the pumpkins at the grocery store are much cheaper!