And getting caught in the rain… Well I don't know about getting caught in the rain. Who likes that? Maybe warm rain.
My mom is a super-special lady who deserves nothing less than the best of everything. I'm sure many of you feel the same way about your moms. So spoiling her on Mothers' Day is a given. And spoiling always includes breakfast in bed.
Last year's breakfast: Vegan Rice Pudding.
And the year before that was oatmeal pudding.  But this year, I wanted to deviate from the done-to-death pudding theme. On the menu?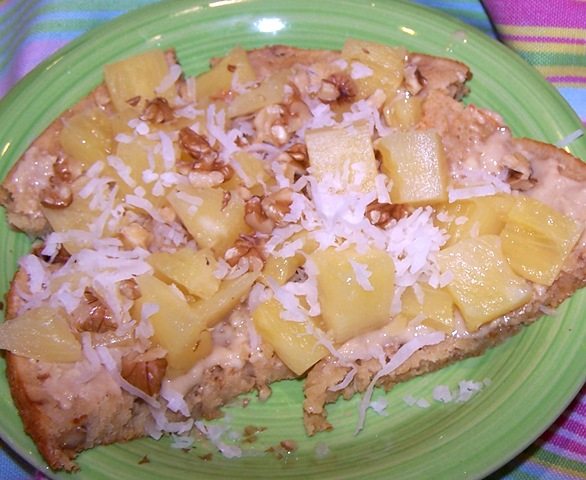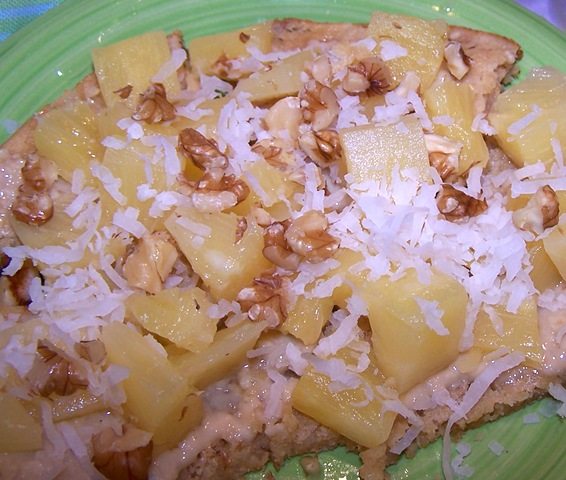 A Sunshine Breakfast Pizzert: Mommy Dearest is the biggest piña colada fan. It's no secret where my coconut-loving genes came from!
The Sunshine Pizzert
Use the basic Breakfast Pizzert recipe:
sub 1 tablespoon coconut oil for the applesauce
use pineapple juice, from the canned pineapple, as the liquid
add a few walnuts to the batter
Toppings: pineapple, coconut, walnuts, and Artisana macadamia nut butter
Mom loved it. At first, she looked at the plate and said, "It's gorgeous, but there's no way I'm going to be able to eat all of it." After one bite, however, she was singing a different tune. She kept asking, "This is healthy??"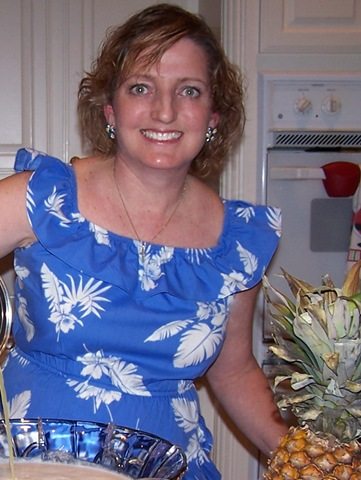 Only the best for the best!