Health Food = Rabbit Food
Normally this is exactly the kind of stereotype I try to dispel on my blog. But today, I'm embracing it full-force: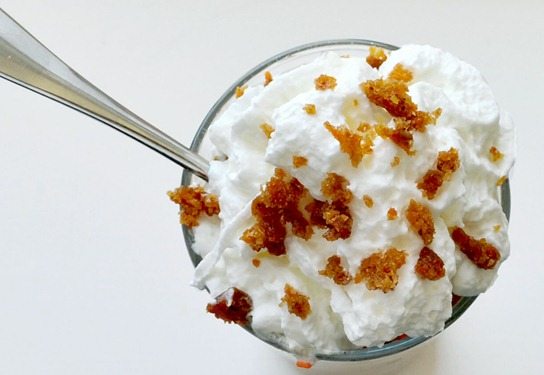 A carrot cake milkshake!
A double carrot cake milkshake, as I topped it with my 5-Minute Single Serving Carrot Cake in a Mug recipe. Two carrot cakes are better than one.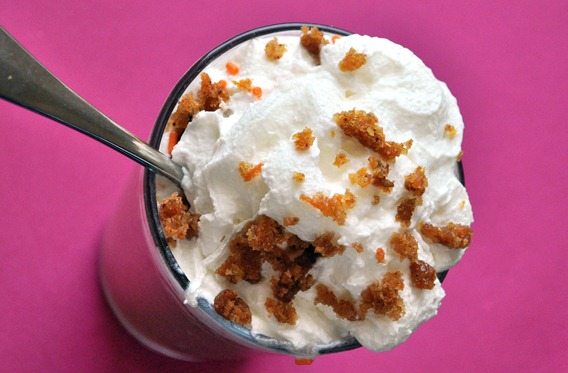 Carrot Cake Milkshake
1 extremely-ripe, large banana (frozen)
2/3 cup milk of choice (For a rich, "ice cream"-like shake, use canned coconut milk. Also, use more or less, depending on desired thickness.)
1 tsp pure vanilla extract
heaping 1/2 tsp cinnamon
1 small carrot (50g or so)
scant 1/16 tsp salt (to bring out sweetness)
Optional: 1 tbsp Homemade Coconut Butter
Steam your carrot first, then blend all of the ingredients together in your blender, food processor, or even a Magic Bullet. (Note: This still tastes delicious if you just use almond milk as opposed to canned coconut milk. But it's more of a carrot cake smoothie than a true milkshake.) I crumbled a healthy carrot cake in a mug on top.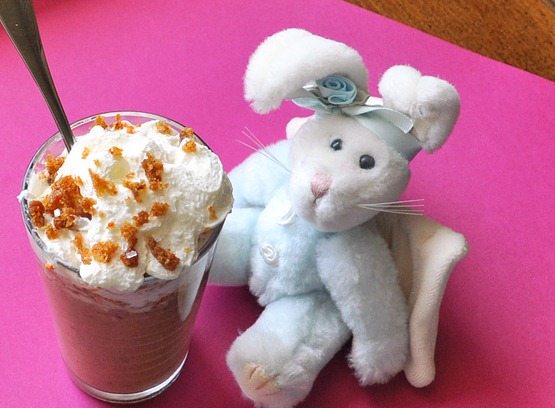 Get your bunny friends together and eat rabbit food. Or don't tell your bunny friends, and keep the rabbit food for yourself! 'Cause if you're anything like me, you have a lot of bunny friends. As a child, I collected rabbits, so I have about a million stuffed animals, figurines, and other such bunny toys. If I invited all of them to my carrot-cake parties, the non-bunny of the group (me) would never get a bite.
By popular request: 50 Healthy Vita-Mix Recipes