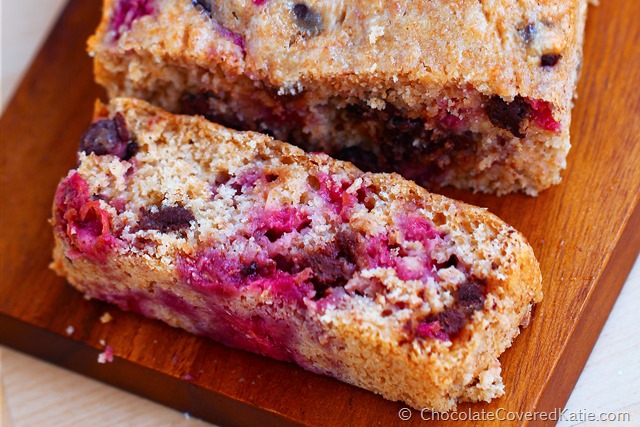 I'm really excited to share this chocolate chip raspberry quick bread recipe with you today!
Unfortunately, I feel compelled to first address something completely unrelated, and I had hoped—perhaps naively—that publishing the Chocolate Covered Katie Anorexic post would've put the subject of my weight to rest for good. A quick glance at the comment section of Monday's post, however, suggests otherwise. I'm choosing to respond today not because the trolls deserve a response but because I take my responsibility as a public figure seriously. I don't want to hurt any impressionable young readers who might've felt similarly to the trolls. In answer to the question: NO, I have not lost any weight nor am I unhealthily thin. Perhaps my tall shoes made my legs look longer, or perhaps it was the angle of the camera… In any case, please remember it's impossible to judge a person's health based on one photo from the internet.
And to those who think it is vanity that has me post photos of myself, the opposite is actually true. I completely hate posting pictures of myself online! I'm self-conscious about it, as it can stir up exactly the kind of comments I so wish to avoid. Even the most confident person in the world wouldn't enjoy getting negative comments about his or her appearance. But I know that when bloggers post a little about their lives—as opposed to just food—they are more relatable to readers. So I try to share when I can.
Now… food time!!!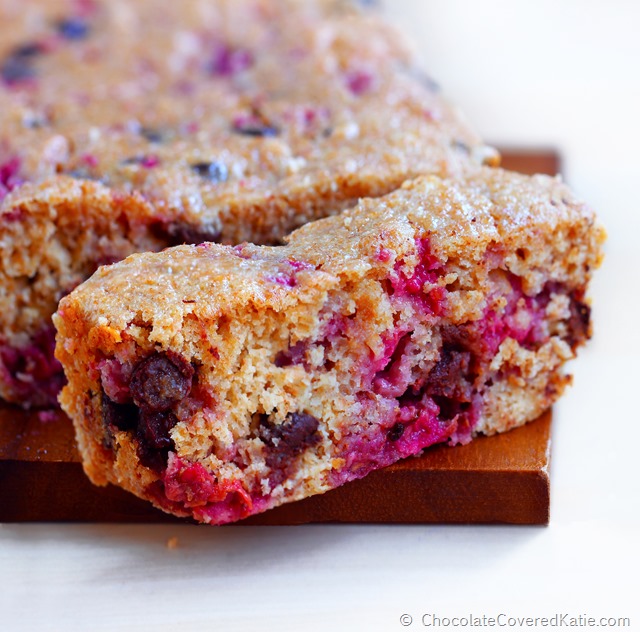 I hosted my entire family this year for Thanksgiving, which meant four people and two dogs sharing a one-bedroom apartment for seven days. We watched old movies, played cards, drank wine, collaborated to make Thanksgiving dinner in my tiny kitchen… and surprisingly still loved each other by week's end!
As an early riser, I was in charge of making breakfast each morning, and this Chocolate Chip Raspberry Quick Bread was one of the favorite recipes from the week: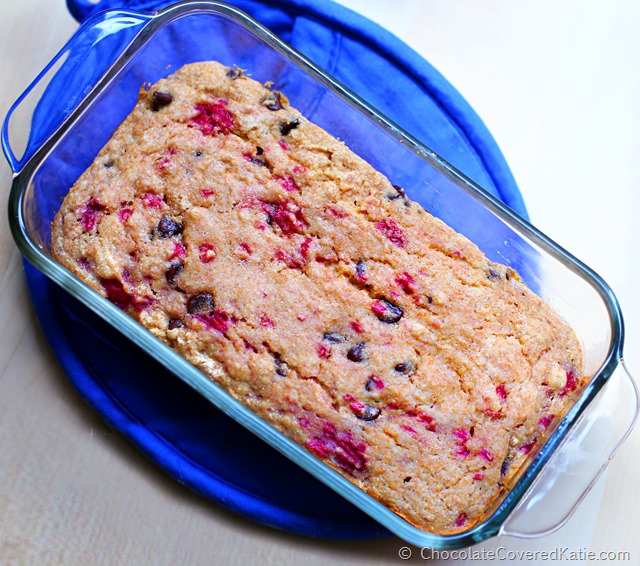 Low Fat Chocolate Chip Raspberry Quick Bread
Low-Fat Chocolate Chip Raspberry Quick Bread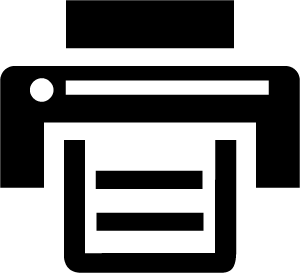 Print This Recipe
[mrp_rating_result show_count="false" show_rich_snippets="false"]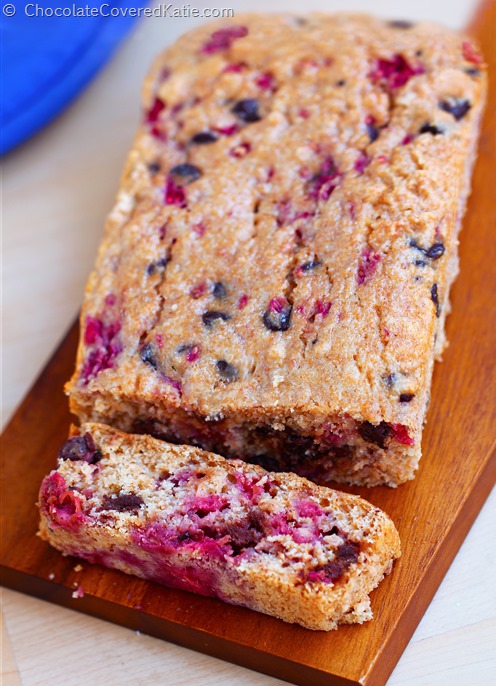 Ingredients
3 tbsp milk of choice
3 1/2 tbsp oil OR more milk of choice
1/4 cup yogurt (I used Wholesoy)
1 tbsp apple cider vinegar
1 1/4 tsp pure vanilla extract
1 cup spelt, all-purpose, or Bob's gf flour
1 tsp baking powder
1/4 tsp plus 1/16 tsp salt
1/4 cup sugar or xylitol
pinch stevia OR 1 additional tbsp sugar
1 cup raspberries, broken up
1/2 cup to 1 cup chocolate chips
Instructions
Preheat your oven to 350 F and grease an 8.5-inch loaf pan. Set aside. Whisk together the milk, yogurt, vinegar, and vanilla (and oil, if using), then let sit at least ten minutes. I used plain—but not unsweetened—yogurt, so add a little extra sugar if using unsweetened. In a large mixing bowl, combine all remaining ingredients except the raspberries, and stir well. Pour wet into dry, and stir until just evenly mixed. Then add the raspberries and stir again, very quickly and carefully so the berries don't turn the entire batter pink! Pour into the prepared loaf pan, and smooth down evenly. Bake 35 minutes or until a toothpick inserted into the center comes out clean. Store leftovers in the fridge for freshness, or slice and freeze for up to a month.
Link Of The Day: