Story time!
One day back in high school, my art teacher (we'll call her Mrs. Smith) decided to show off a mushroom-shaped piece of pottery constructed by a student.
"Look, class," she said.  "Isn't this gorgeous?"
Her question was met with snickers. Confused, she asked, "You don't think it's beautiful?  Just look at the skill; look at the attention to detail."
More snickers. Finally, someone got up the nerve to tell her:
"Mrs. Smith, it's a bong!"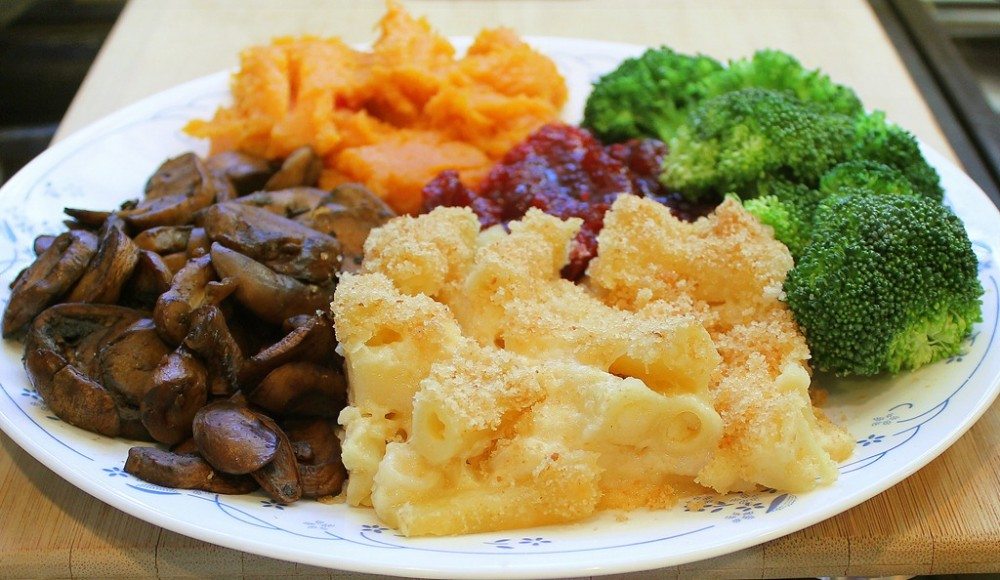 Shown above, with Dreena's famous Vegan Macaroni and Cheese.
(I highly recommend that mac and cheese recipe!)
Magic Mushrooms
(serves 2)
2 packages sliced mushrooms (350 grams)
1/2 tbsp minced garlic (or 1/2 tsp garlic powder)
2 tbsp vinegar (I like red wine vinegar)
sautéing liquid of choice (oil, broth, or water)
1/4 tsp salt (or to taste)
pepper, if desired (I dislike pepper, so I leave it out)
optional: beans, tofu, or any other add-ins you wish
Combine all ingredients except vinegar.  Sauté over medium heat, stirring very occasionally.  The mushrooms will get very liquidy, then they'll eventually dry out.  When they dry out, turn off the heat. Add the vinegar and stir. Eat cold or hot.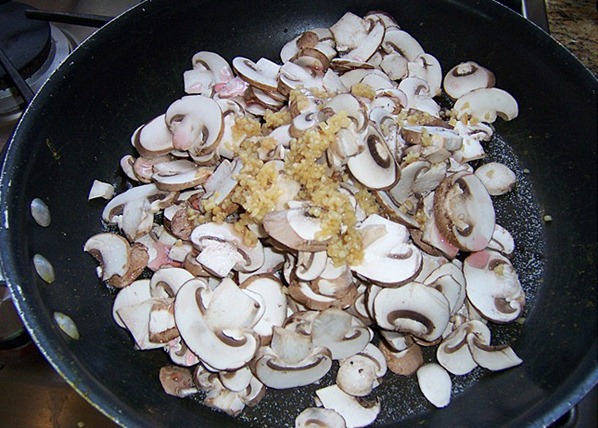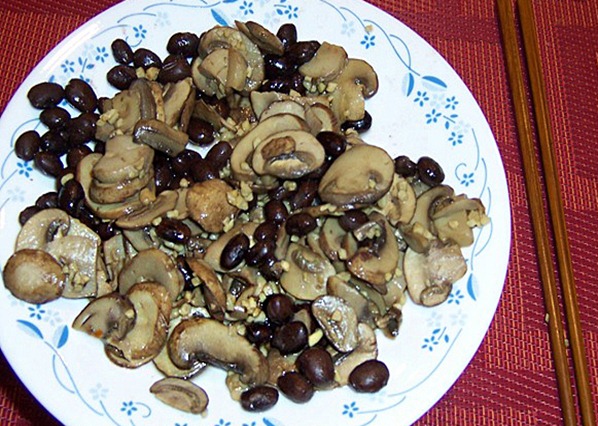 Add a can of beans and you turn a simple side into a fantastic main dish!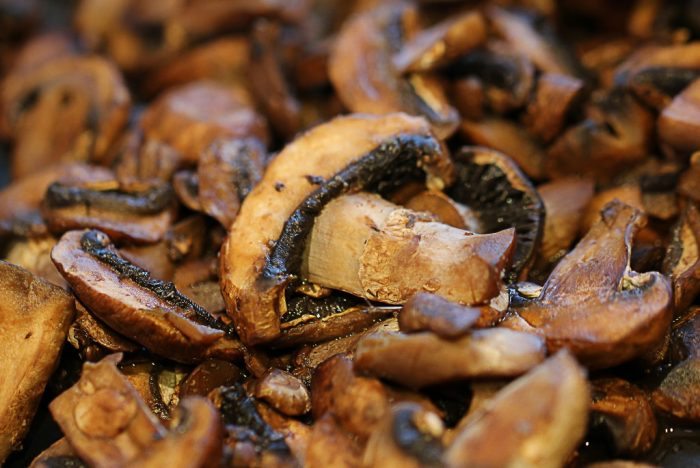 Above, not-yet-magic mushrooms cooking in the pan.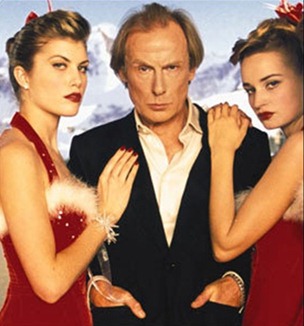 Hiya kids. Here is an important message from your Uncle Bill.
Don't buy drugs. Become a pop star, and they give you them for free!