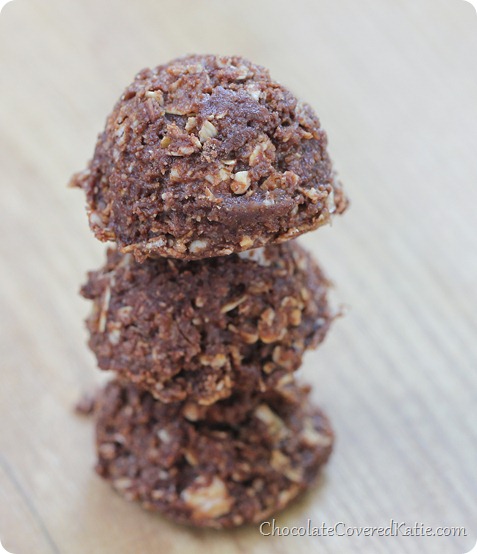 If you're looking for a tried-and-true holiday cookie recipe that gets rave reviews and  yields a batch large enough to take to a party…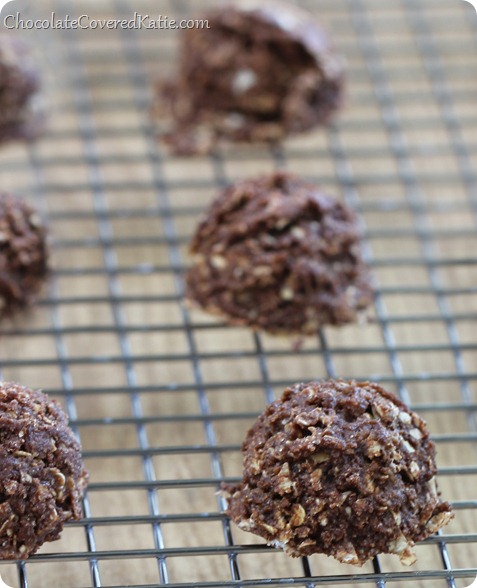 Do not make these.
The raw cookie batter is so addictive that, if you're anything like me, you'll find it completely impossible to stop eating the cookie dough by the spoonful. So by the time you actually get around to forming cookies, very little batter will be left. The yield of this recipe is for 16-18 cookies… but I think my first batch made closer to 5.
And I'd like to say I had a bunch of friends to blame for all the missing dough.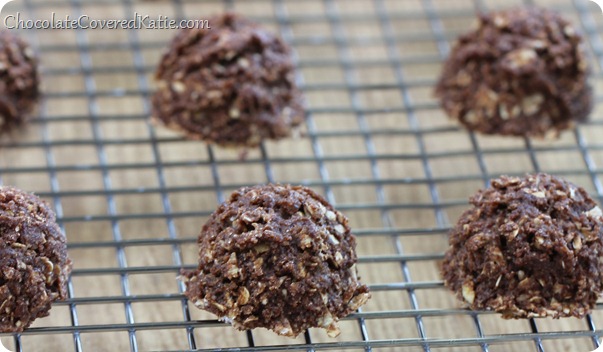 But no.
It was just me.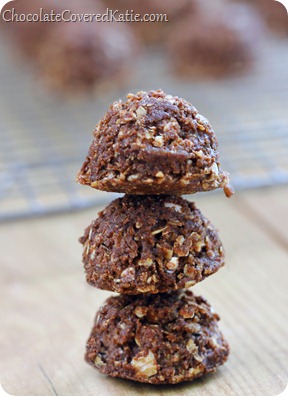 Mexican Chocolate No Bake Cookies
2 tbsp cocoa or cacao powder (10g)
2/3 cup quick oats (60g)
1/2 cup oat flour (60g) – or just pulse rolled oats in a food processor until they become powder, and measure after processing
1/4 tsp salt
1/4 tsp baking soda – yes, really
1/2 tsp cinnamon
scant 1/4 tsp cayenne, or more for spicier cookies
1/4 cup + 1 tbsp sugar of choice or xylitol (50g)
1/4 cup vegetable or coconut oil (40g)
2 tbsp water (30g)
1/2 tsp pure vanilla extract
1/4 cup mini chocolate chips, optional
In a large bowl, combine all dry ingredients. In a small cup, combine all wet ingredients. Pour wet into dry, and stir together. Scoop out with a cookie scoop, or refrigerate a few minutes until firm enough to scoop out (if using coconut oil, don't refrigerate too long or the dough will become hard). Place cookie dough balls on wax paper and chill until firm. If you want to bake these cookies, do so at 325 F for 10 minutes. Then let cool 5 minutes before eating. Makes about 16-18 cookies.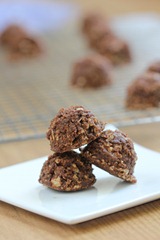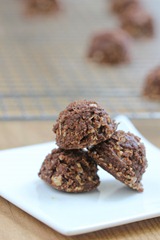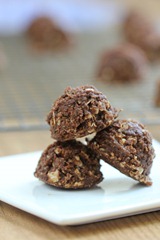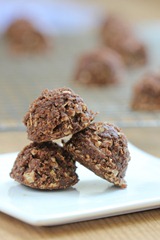 Link Of The Day: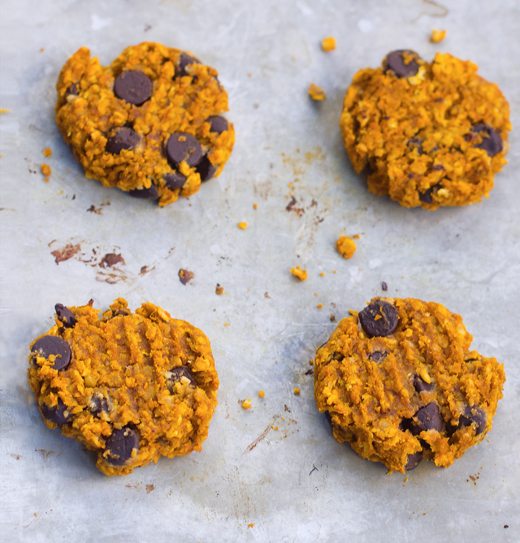 Pumpkin Chocolate Chip Cookies