Readers have been asking about my references to leaving Texas, and since I promised to make the blog more personal anyway, it'd probably be good to elaborate. If you're only interested in recipes, feel free to skip this post; the recipes will continue soon.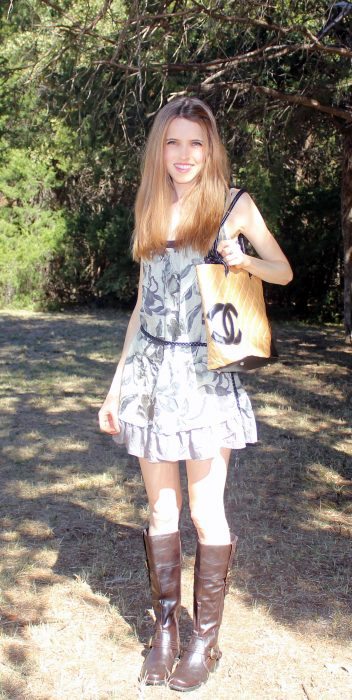 I've always been a passionate person.
This can either be a good or bad thing, depending on the situation. From the moment I decide to do something, I will throw all of my energy into it, can't be talked out of it by anyone (including myself), and stubbornly refuse to give up until I'm successful. Or until I'm dragged away, kicking and screaming.
(My apologies to anyone who knew me as a two-year-old and witnessed one of my epic temper tantrums.)
In terms of the blog, this passion could mean baking seventeen batches of brownies in the span of two days to perfect the recipe… it could mean staying up until 3 am writing and editing a post I'm dead-set on publishing the next morning… it could mean reading through an entire computer self-help volume in a night to figure out how to implement one piece of coding… All real examples of things I've done.
And in my non-blog life, this passion manifests itself in the risks I take, some of which people would consider to be crazy.
Like when I quit college to write a food blog…
In mid-October I decided that I wanted to was going to move to New York City, and I was going to do it before the month was over. So after planning everything down to the minutia, I packed my belongings into the car and commenced the long drive, pausing only for what was supposed to be a short detour to stay with cousins I'd promised to visit, directly along the way.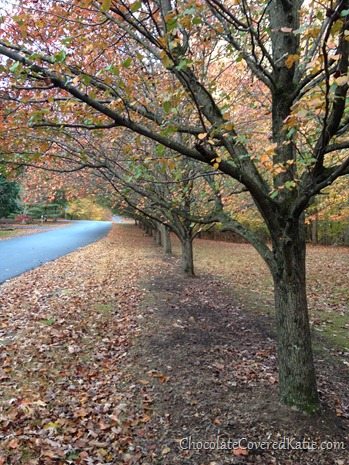 However, life decided it had a better idea than mine.
The morning I was scheduled to finish the trip, I woke up with a 102-degree fever; only the third time I've been sick in fourteen years. No big deal… I called my sister in New York (at whose apartment I'd planned to stay while looking for my own place) and told her to expect me the next weekend instead. Friday night before the next weekend: little sister calls me this time, saying she's dealing with a gas leak at the apartment and could I please stay where I am for the moment? And then an unseasonably-early ice storm hit, rendering the roads un-drivable.
Meanwhile I found myself developing close relationships with some amazing people around me. Every day was a new adventure–from a Washington, D.C. socialite gala to a Rob Zombie concert, and everything in between. I was experiencing life in a way I'd never experienced it before, and it made me wonder…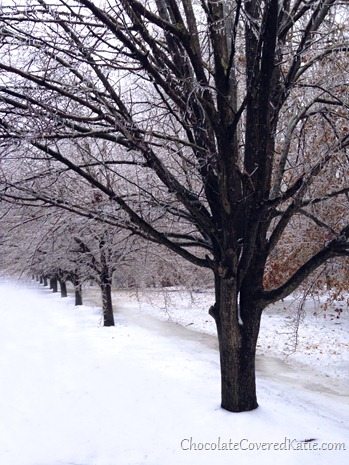 Once I got it in my mind to stay?
Of course there was no talking me out of that decision either.