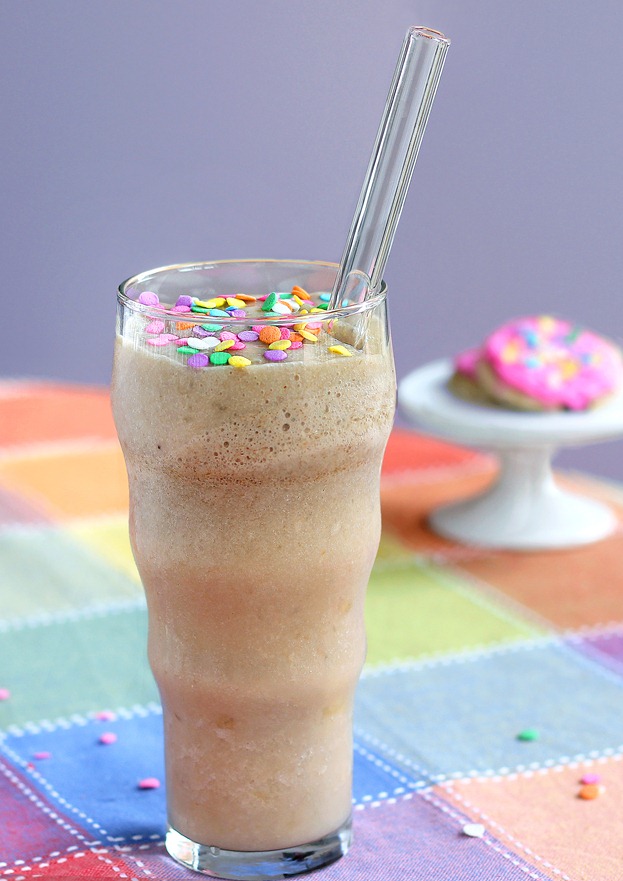 This tastes like you're drinking a sugar cookie.
Ok, that just sounds weird… but this is really good!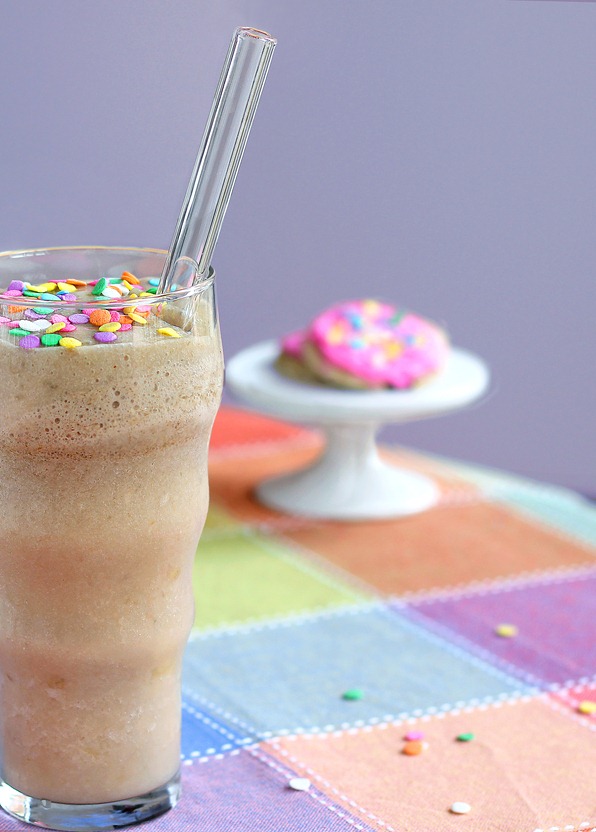 Ensure? No thanks!
If you've been reading my blog for a while, you probably know I don't really like being as skinny as I am. Although I create recipes that can be very low in calories, I usually take advantage of the higher-calorie options if making them for myself. To keep weight on, I pretty much have to eat 24/7, which works out perfectly since my job entails lots of taste testing!

In high school, I often drank vegan "weight-gain shakes" called Power Dreams. However, two things happened: the company discontinued the shakes, and I bought a Magic Bullet. So now I make my own shakes! (I wrote more about my weight-gain efforts at the very bottom of this link.)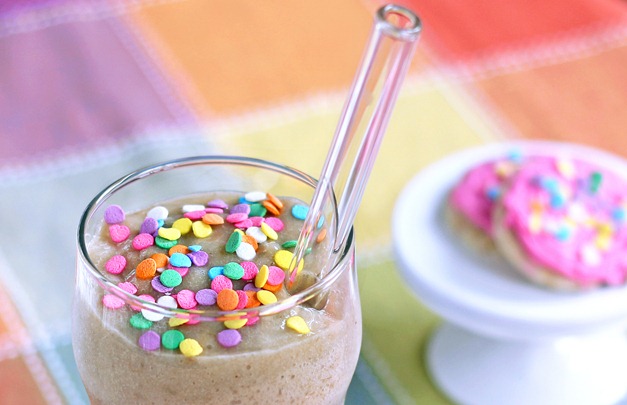 Big thanks to reader, Kate, for inspiring this milkshake.
A few months ago, she left a comment on my Cake Batter Milkshake recipe, suggesting I experiment with adding cream of tartar to my smoothies for a fun cake-like taste. Of course, as soon as she said it, I had to try it. Thank you, Kate!!
Sugar Cookie Milkshake
(serves 1)
2/3 cup milk of choice (try canned coconut milk for an ice-cream-like shake)
1 frozen, over-ripe banana or 1/2 cup of your favorite ice cream (see nutrition link below, for my many substitution options!)
scant 1/4 tsp baking soda
1/4 tsp cream of tartar
1/2 tsp pure vanilla extract
optional: 1-2 tbsp raw cashew butter (I like to add this)
optional: add cinnamon for a snickerdoodle shake!
optional: 1 scoop protein powder, if desired
Blend everything together until very smooth. Don't add ice; it will dilute the flavor. Feel free to crumble an actual sugar cookie into the shake as well! (My "healthy sugar cookie" recipe is linked at the end of this post.)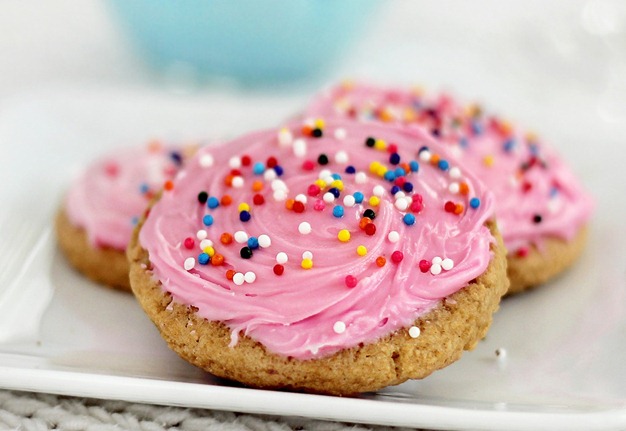 Also shown in the milkshake photos: Healthy Sugar Cookies.
What is your favorite milkshake flavor?
According to an online poll, the most-loved milkshake flavor is chocolate. Surprisingly, people chose strawberry over vanilla. My favorite was fourth: mint-chocolate-chip!