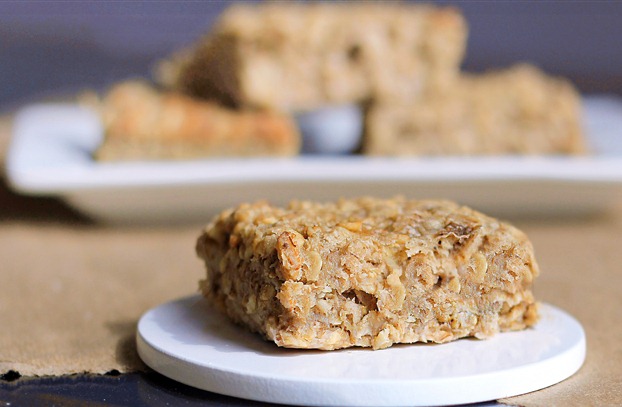 But first, breakfast:
I spread peanut butter on one of these: Banana Oatmeal Squares.
(Plus a simple veggie scramble, unpictured.) I played around with the ingredients and proportions of the boatmeal, devising a new version of the recipe that yields 10 servings instead of just one. Or you can freeze the leftovers and have one ready as needed. (I'm not sure yet whether the cookbook will include a chapter on breakfast. Right now I'm leaning towards desserts only, and if that ends up being the case I'll definitely post the larger-serving recipe online.)
In the afternoon, the boy and I went out to White Rock Lake and rented a kayak. I'm terrible at kayaking; you don't want to be stuck in a boat with me, as I will be no help in making it move. Still, I had fun, which is all that matters, right? And afterwards, we hit up The Green Spot: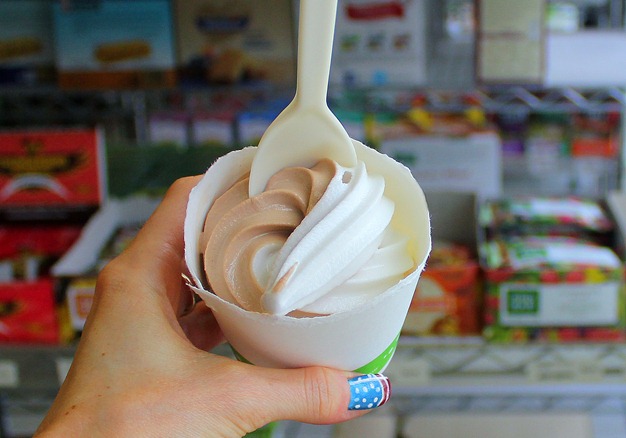 A healthy gas station??
Imagine a gas station convenience store where the Twinkies and candy have been replaced with Larabars, organic produce, and kale chips. Oh, and vegan soft-serve.
In Texas.
In a gas station.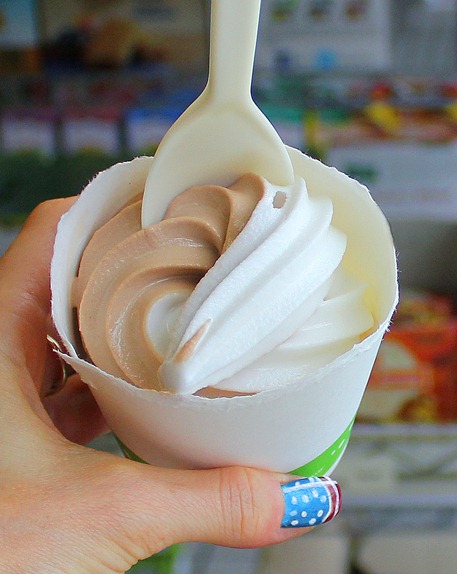 (P.S. Note my 4th of July nails :))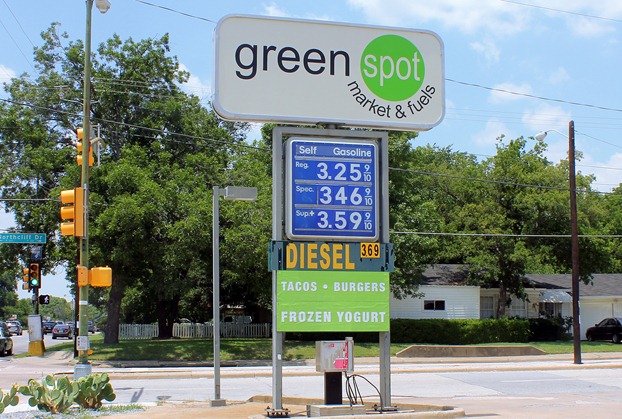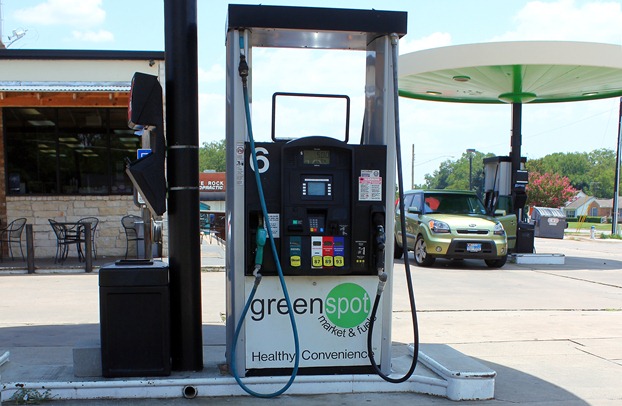 The Green Spot is the first of its kind: a healthy convenience store and gas station with regular unleaded gas, diesel gas blended with biodiesel and B100 biodiesel.
Their soft serve was seriously delicious. The chocolate tasted rich and creamy, and the vanilla was so surprisingly flavorful I think I might've liked it even more than the chocolate!
I got a swirl of both vegan flavors (the aforementioned chocolate and vanilla). The boy had chocolate-raspberry (non-vegan) soft serve, but he was at least brave enough to take a taste of mine. (It feels weird to keep referring to him as "the boy." I'll just call him "S" from now on.)
Question of the Day:
When was the last time you had soft-serve frozen yogurt?
Until yesterday, it had been years since my last soft-serve cone. Sadly, vegan soft serve is very hard to come by. Now that I know The Green Spot exists, I will definitely be going back!
Link of the Day: