Since I just recently published the giant collection of all my cookie recipes, they're not included in today's holiday round-up post.
What follows are all of my other holiday-themed recipes, from breakfast to dinner to dessert. And if you missed the giant holiday cookie post, see this link.
Now, on to everything else…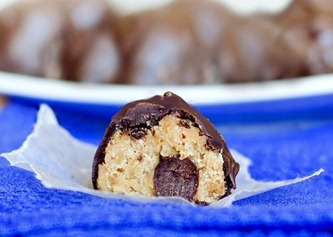 …………Secretly Healthy Cookie Dough Truffles
These are always quick to disappear at parties, and no one ever guesses the secret ingredient.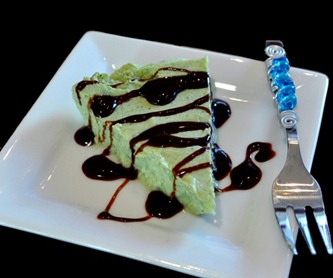 ………………..Chocolate Grasshopper Pie
Cool peppermint, dark chocolate, and no green food coloring whatsoever!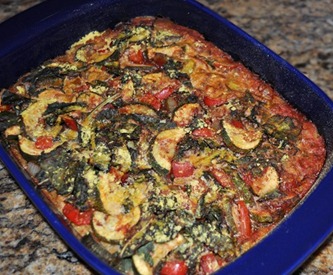 …………………Cheesy Polenta Casserole
This one's obviously not a dessert, but it's a nice change of pace from the parade of sweets on offer during the holidays. Filled with creamy polenta and cheesy veggies, it's one of those recipes that makes you feel really good and energized after eating it.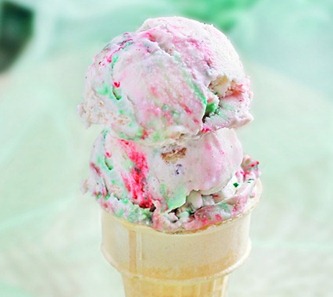 ……………….Christmas Cookie Ice Cream
This sugar-cookie twist on traditional cookie dough ice cream is best eaten in front of a fireplace. Or on a beach in Florida. I'll take the latter, please.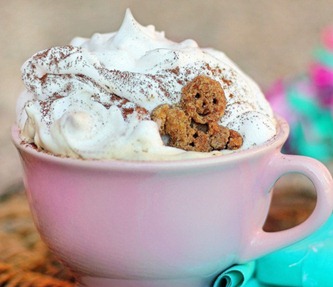 …………….."Starbucks" Gingerbread Lattes
With so much coconut whipped cream… that gingerbread man is the luckiest guy in the world.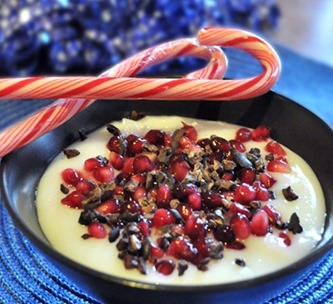 ……………………Candy Cane Pudding
Creamy peppermint pudding topped with cacao nibs and pomegranate seeds. This is also really good as a thick, pourable version of whipped heavy cream—try it over chocolate cake!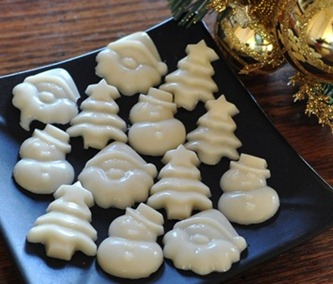 ……………………One Ingredient Melties
I first made these a few years ago and have been eating them almost every single day since!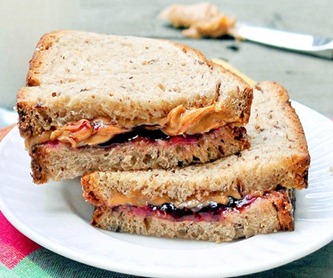 ……………….Gingerbread Peanut Butter
Good for taking the classic pb&j sandwich for a holiday spin.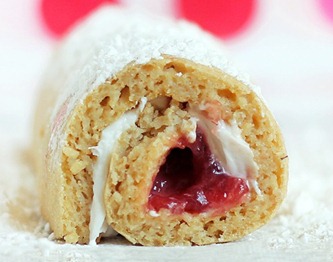 …………………Skinny Mini Jelly Roll
This one is really fun to make, and it's single-serving!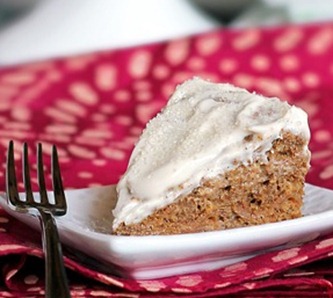 ………………………..Baby Spice Cake
A surprisingly fat-free cake that serves just two people.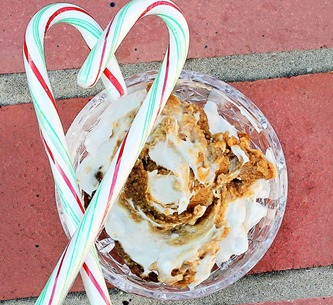 ………………….Gingerbread Breakfast Cereal
It tastes like gingerbread in a bowl!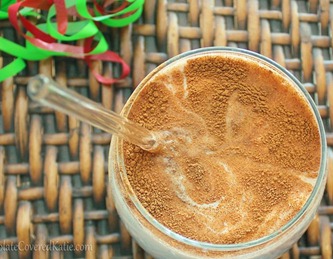 ………………………..Healthy Eggnog
A lighter, more refreshing version of eggnog—without the raw eggs!
Question of the Day:
What are you making this holiday season, either for dinner or dessert?