This is Gangnam style.
This is Batman style.
If you celebrate Christmas, I hope yours was as joyful and fun-filled as Batman's. He spent the season barking his head off at the UPS man, basking in the extra attention lavished upon him, and chasing a toy train around and around and around our Christmas tree until he couldn't run any more. Then he napped quite a bit.
My Christmas was also wonderful, but I feel like it's been forever since my last post, and I've missed it!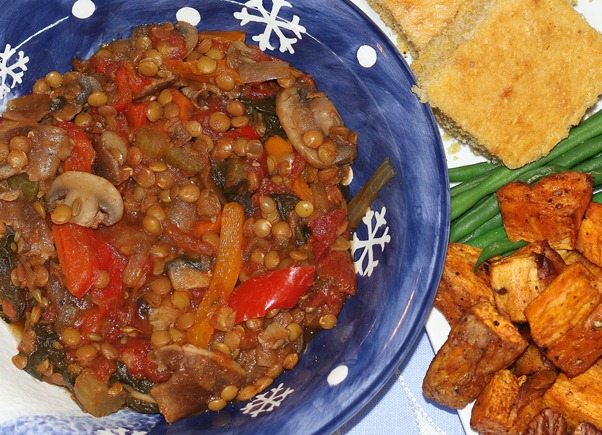 We attended a bigger party a few days before, so the actual night before Christmas was just a quiet dinner at my parents' house… on very classy snowman dishes.  I tried something new and it happily turned out magnificently: a lentil dish loaded with fresh vegetables and spices, perfect for a wintery night. (Recipe coming soon.)
Along with the lentils: roasted sweet potatoes with olive oil, salt, and cinnamon, steamed green beans, roasted pecans, and two slices of homemade cornbread. Since I'm the only vegetarian in the family, everyone else ate ham and gravy for their main course, but we shared the side dishes.
For the bread, I used this cornbread recipe.
It's my favorite!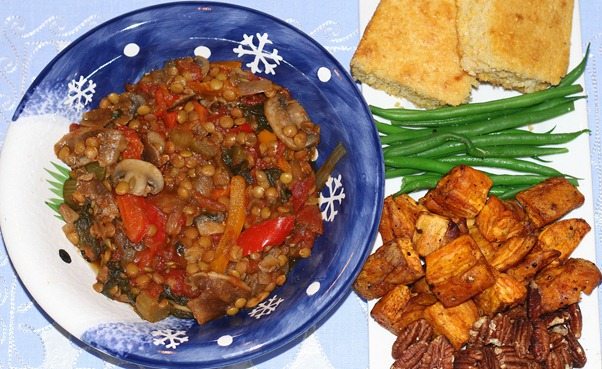 Dessert was eaten later, while watching It's a Wonderful Life. I had two of all the vegan options; I like even numbers!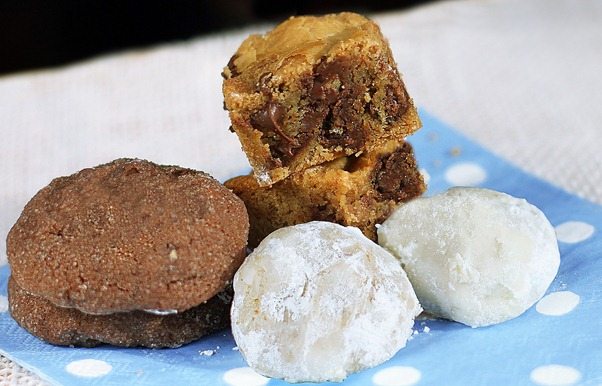 The cookies: Mexican wedding or snowball cookies, chocolate-chip cookie bars from a recipe going in my cookbook, and two Chocolate-Chip Brownie Cookies.
Christmas Day began with an early-morning run through absolutely beautiful 65-degree sunshiney weather… Oh wait. No, Christmas morning began at 2am with giant thunder clashes that shook the house, terrified Henry, and didn't stop until noon. Then, the thunder and rain magically transformed into this: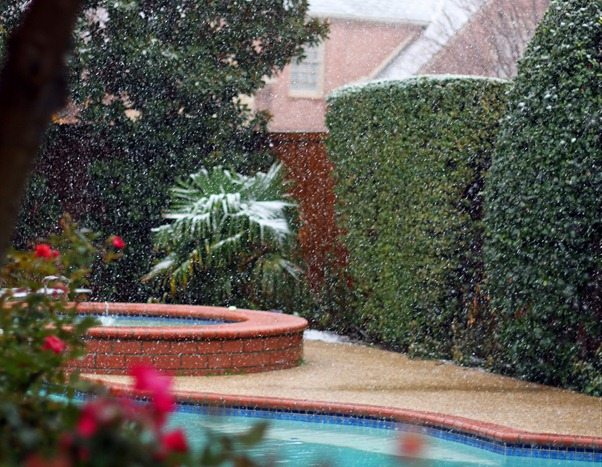 A white Christmas in Texas

.
We received about an inch of snow (our first snowfall of the season). Not enough to be a nuisance… just enough to look beautiful for Christmas.
Also looking beautiful on Christmas: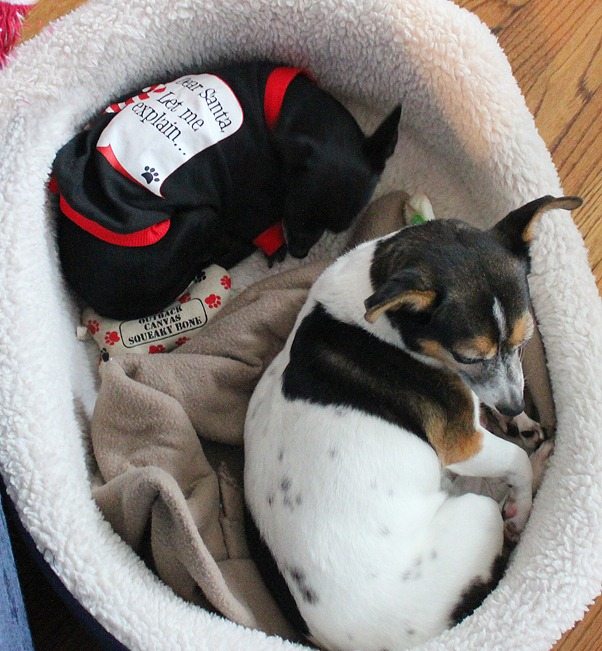 Batman got a new sweater to keep him warm. It's quite appropriate for him!
Link of the Day: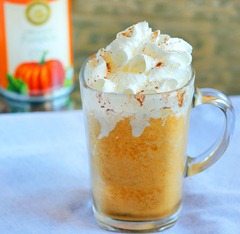 ………..Pumpkin Frappuccinos