The big question is…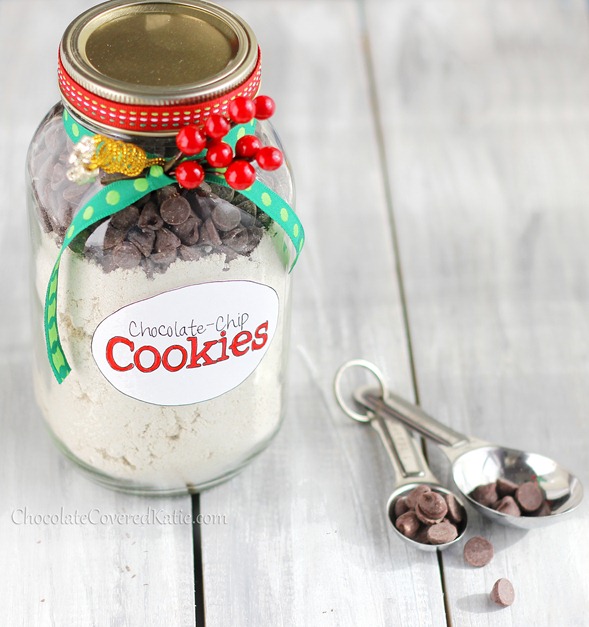 Who stole the cookies from the cookie jar?
If they're chocolate chip cookies, the answer is probably me!
In years past when I've made holiday cookies for friends, I've always given the already-baked versions. But so many desserts surround us during this holiday season (candy canes, Christmas cookies, party food, eggnog, peppermint bark!) that perhaps receiving more cookies might not be the most-appreciated gift. This year I decided to give a gift that can be enjoyed in February… or June… or whenever a chocolate-chip craving strikes and the holiday cookies are long gone.
I stand 100% behind today's recipe and can vouch for it being a hit with even people who claim they hate healthy food and have never met a vegetable they didn't loathe entirely. The recipe is adapted and scaled up from one of the most popular recipes on my blog: healthy chocolate chip cookies.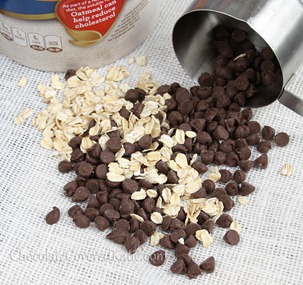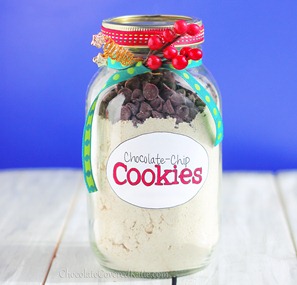 Cookie mixes in a jar might just be the perfect gift:
Fun to assemble and decorate.
Not expensive to make, yet they still show the recipient that you put time and effort into the gift.
Who doesn't love cookies?
No seriously, who? Also be sure to let the recipient know that with these cookies, it's perfectly acceptable to eat the raw dough!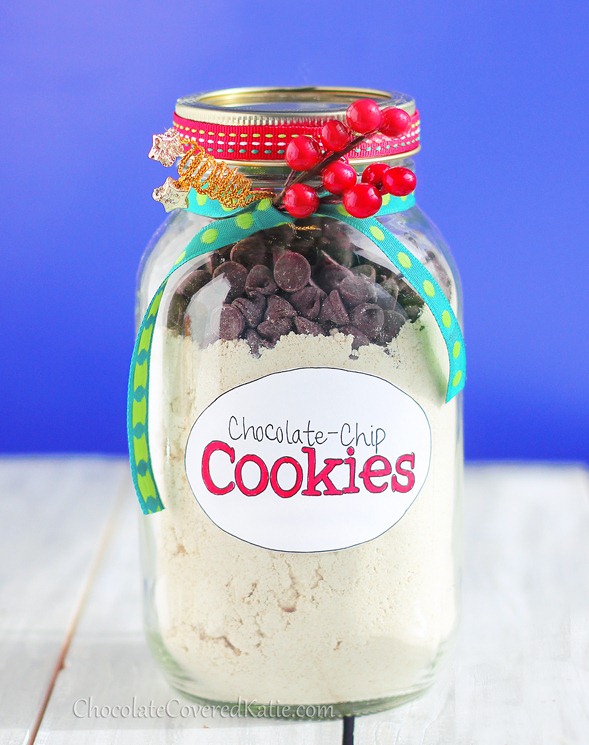 You can find quart-sized mason jars at craft stores, at hardware stores, or even at some grocery stores and dollar stores! (A box of 12 jars only costs about $7.)
Decorate with ribbon and odds-n-ends from a craft store, or use up old scrapbook supplies or kids' unused school supplies. (I attached the labels to my jars with double-sided mounting squares, available in the scrapbook section of any place like JoAnn or Michaels craft stores.)

Healthy Chocolate Chip Cookies in a Jar
(fills a quart-sized mason jar)
3 cups rolled oats (240g)
1 tsp baking soda
1/2 tsp salt
1/2 cup coconut or brown sugar (90g)
1/4 cup plus 3 tbsp xylitol or white sugar or evaporated cane juice (70g)
1/2 cup to 2/3 cup chocolate chips (80-95g)
Grind the oats in a blender or food processor until you achieve a powder. Pour into a bowl and stir in all other ingredients except chips. Stir well. Now pour into a mason jar, pat down, then add the chips. Close the lid, and be sure to add a tag to the jar that says something along the lines of the following: To bake these cookies, pour contents of jar into a large mixing bowl. In a separate bowl, combine 6 tbsp milk of choice, 6 tbsp coconut or vegetable oil, and 1 1/2 tsp pure vanilla extract. Pour wet into dry, stir to form a dough, drop spoonfuls (with a cookie scoop or a regular spoon) onto a greased cookie sheet, then chill at least 30 minutes if you want soft cookies as opposed to crispy ones. Preheat oven to 375 F, and bake 10-12 minutes (depending on desired crispiness). They will look underdone when they come out, but that is OK! It's important to let the cookies cool at least 10 minutes before removing from the tray, as they continue to cook even after coming out of the oven. (You don't have to make them all at once: you can freeze some of the cookie dough balls to cook at a later time. When you're ready, simply pop frozen balls onto a cookie tray and bake.) This recipe yields around 25-30 cookies.
View Chocolate Chip Cookies Nutrition Facts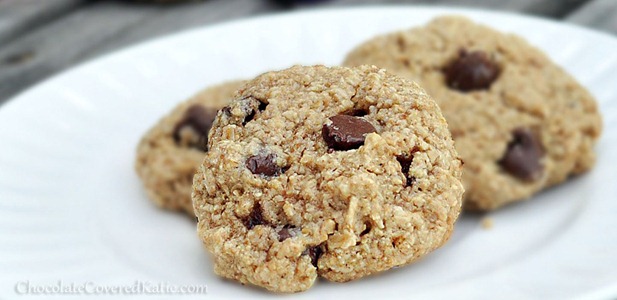 Have you ever made or received a meaningful homemade gift?
In past years, I've painted picture frames, decorated cupcakes, sent out homemade cards and photo albums, and made coupon books redeemable for favors like babysitting or cleaning. My favorite gifts to receive are homemade ones, as they show someone put time and thought into the gift. In our fast-paced society, time is a very treasured thing!
Link of the Day: