We started our day at the Union Square Farmer's Market: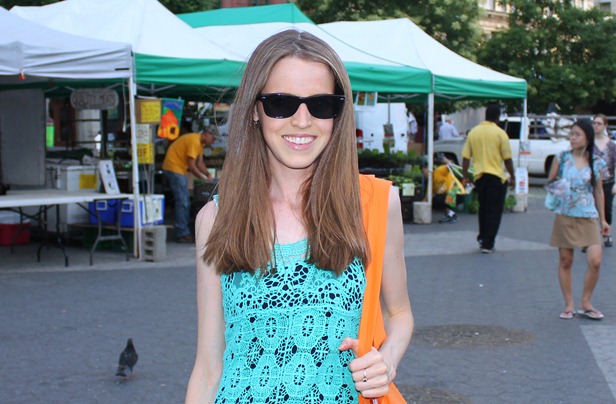 Whenever I visit New York City and walk through Union Square, I gaze longingly at the famous farmer's market, wishing I actually lived in the city and could thus take advantage of the greenmarket's offerings. This year, therefore, it was fun to pretend I was a local, shopping for fresh fruits and veggies… and trying to remember that Jessica's tiny refrigerator only comes up to my knee!
A healthy food truck decided to park itself right outside the market.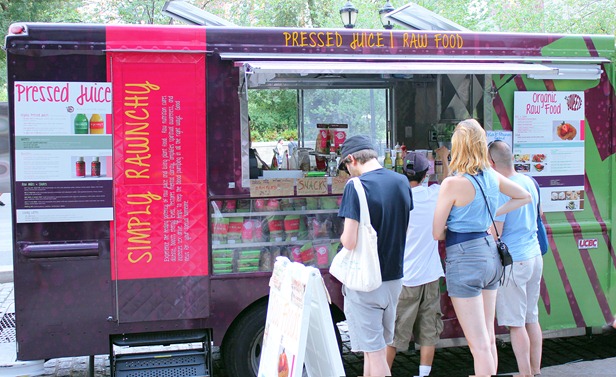 I bought a coconut truffle, and a cashew-based Macaroni and Cheese to try later: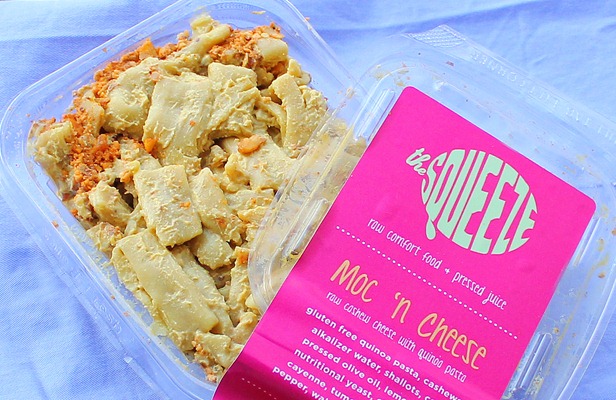 The coconut truffle was delicious (albeit tiny). I didn't like the moc and cheese, but I admittedly have very high standards now that I've tried Blossom's vegan cheese sauce.
Speaking of cheese… this was lunch: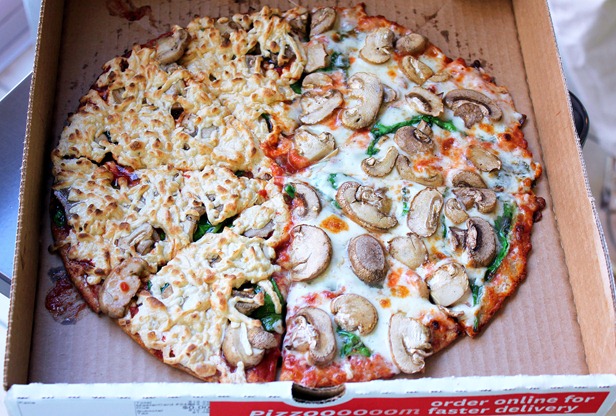 S and I spotted this restaurant called "Naked Pizza" as we were walking from 14th street to the East Village, and we figured it was perfect for both of us: vegan-friendly for me, and pizza for him!
Above is the pizza we ordered, with Daiya cheese on the left and mozzarella (non-vegan) cheese on the right. We both decided on mushrooms and spinach for our respective side's toppings, and I liked how the crust was whole-grain.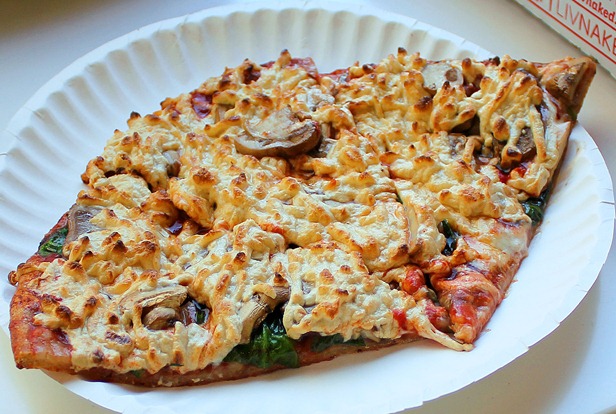 S just liked that it tasted good

.
And later, for dessert…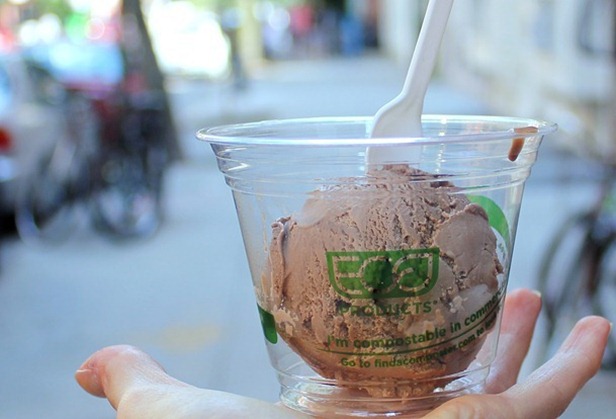 More ice cream from Lula's!
Their chocolate ice cream tastes like you are eating a chocolate milkshake. Hands down the best chocolate ice cream I have ever eaten, vegan or not.
Question of the Day:
What toppings, if any, do you usually like on your pizza?
When I was really little, I detested tomato sauce. So I'd order "white" pizza with just cheese and nothing else. Then I was introduced to the concept of Hawaiian pizza, with pineapple and ham, and that became my favorite for awhile. Somewhere along the way, I learned to love tomato sauce. Thank goodness, because it'd be pretty hard to eat pizza if you were a vegan who hated tomato sauce… all you'd be eating would be crust!
Link of the Day: