A few days ago, I received the following surprise in the mail: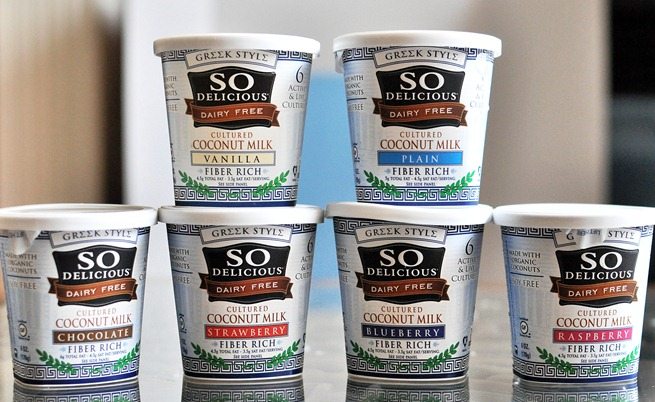 So Delicious Greek Yogurts
To my knowledge, these are the first non-dairy Greek yogurts on the market. (And actually, I'm not even sure the So Delicious Greek yogurts are available in stores just yet.) The vegan Greek yogurts—all of which contain probiotics–come in chocolate, vanilla, plain, blueberry, strawberry, and raspberry, and they are:
soy and gluten-free
130 to 140 calories each
low in sugar, and high in fiber, calcium, Vitamin B12, etc.
Obviously, I tried the chocolate first. They are delicious! The yogurts' thick, smooth texture reminds me of custard, and the taste is just slightly less tangy than regular yogurt. (To those of you who dislike coconut: I didn't really detect any coconutty aftertaste.)