Woah.
It's like a banana split in a jar.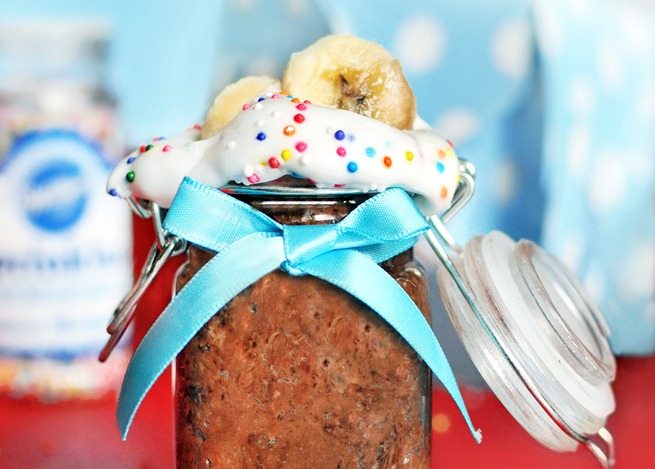 Crazy Nut Butter Flavors
I once posted a recipe for Pumpkin Pie Peanut Butter.
At the end of that post, I asked for your nut butter flavor ideas. One reader (hi Kara!) went crazy with the question, offering all sorts of fun flavor ideas, from carrot cake to butterscotch to Thin Mint. She also suggested Neapolitan peanut butter, and that made me think of banana splits.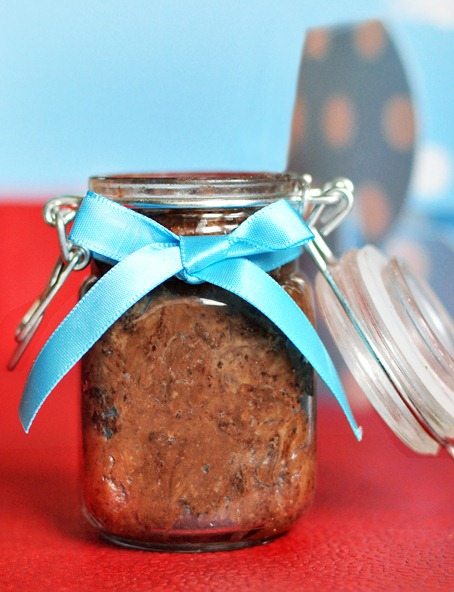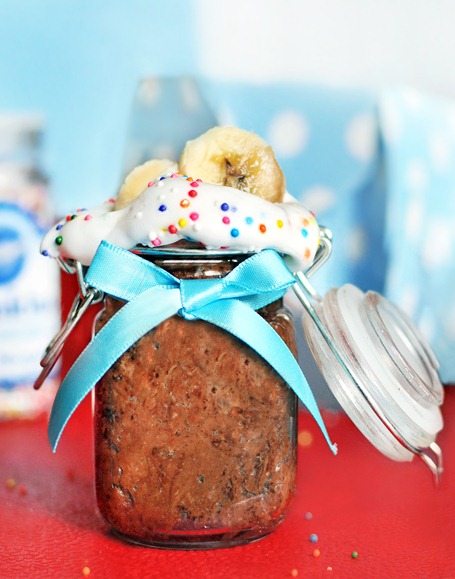 This chocolatey spread is absolutely delicious!!
Chocolate Banana-Split Butter
(gluten free!)
4 tablespoons nut butter (I used peanut)
1/2 a large, very-ripe banana (100g)
2 tablespoons cocoa powder
pinch of salt
Mash or blend everything together. (I used a Magic Bullet. If you have a large food processor, you might want to double the recipe for smoother blending.) Optional, for a caramelized taste: I like to melt the banana in the microwave for a few seconds, prior to adding other ingredients.
Stored in the fridge, it will last a couple days, but don't ask me if it lasts any longer. I've never kept it around long enough to find out!
Calories per tbsp: about 40 calories (As a reference, regular peanut butter has about 100 calories per tbsp.)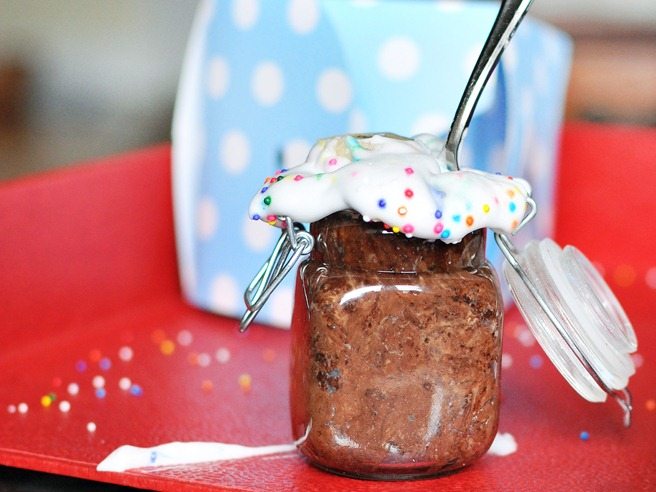 Let's just say, it wasn't exactly the most-fun photoshoot to clean up…
Question of the Day:
Anyone have ideas for ways to eat this?
Mmmm, try layering it between Healthy Chocolate-Chip Cookies.
Or spread it on toast for a banana-split sandwich! I must admit, though, that my favorite way to eat this spread is straight from the blender. The Magic Bullet blades and my tongue have become very good friends. Oh yes; very good friends indeed.