These are my new favorite homemade Larabars: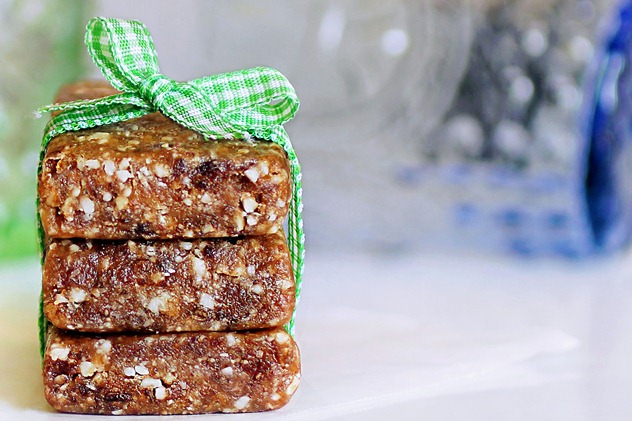 Only, they're not really Larabars at all.
I stumbled upon the recipe while making Hot Fudge Brownie Larabars.
The hot-fudge Larabars used to be my favorite. But their place has now been usurped… by a non-chocolate bar?! Yes, these oatmeal cookie bars are so good I like them better than the chocolate flavors! I'm a disgrace to my chocolate-covered blog.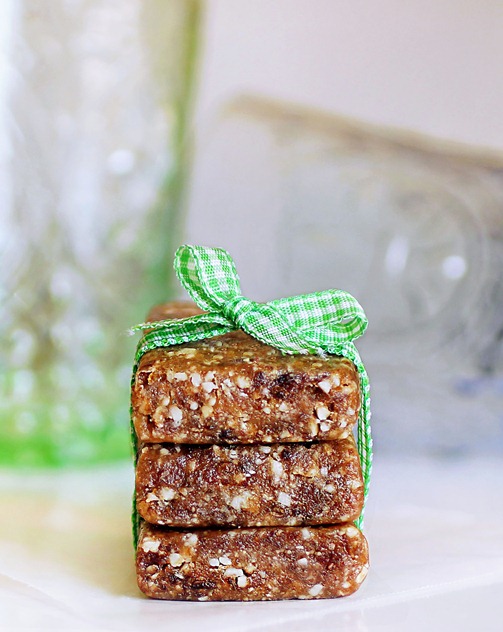 Oatmeal Raisin Cookie Larabars
Oatmeal Raisin Cookie Larabars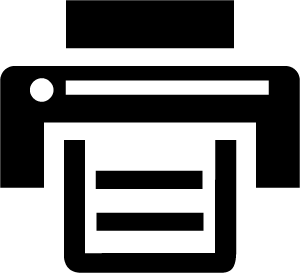 Print This Recipe
[mrp_rating_result show_count="false" show_rich_snippets="false"]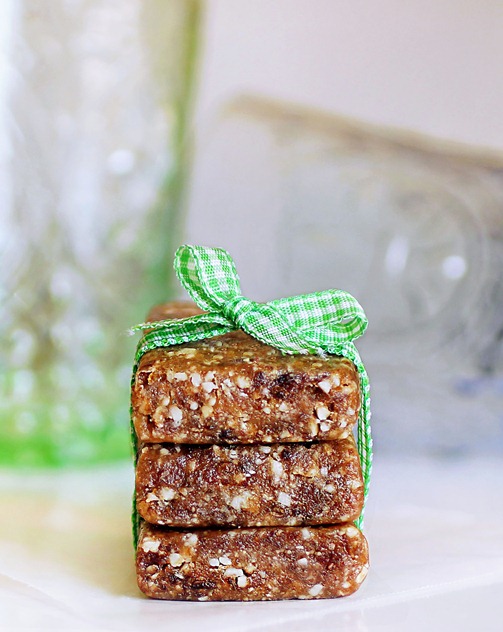 Ingredients
1/2 cup raisins (80g)
6 tbsp quick oats (30g)
1/2 cup raw walnuts (40g)
1/8 tsp plus 1/16 tsp salt
1/4 tsp pure vanilla extract
Instructions
Pulverize the oats in a food processor, then add all other ingredients and blend very well. Form into balls or bars. (If you want, you can portion the dough into plastic bags before smushing the bars, so your hands don't get sticky.) This recipe makes a little over three Larabar-sized (45g) bars. I like to double the recipe—the bars last at least two weeks in the fridge. They can also be frozen. **My recipe always turns out sticky, but a few commenters said theirs turned out dry, which makes me suspect they probably just need to process longer. (If for some reason they are still too dry, add just a tiny bit of water and process again.)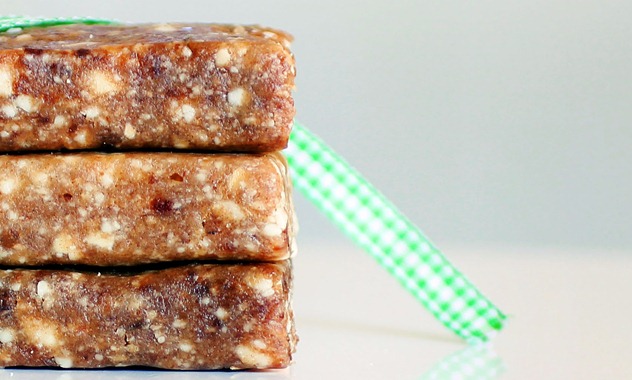 Do you have any favorite "non-chocolate" snacks?
If a certain favorite snack of mine doesn't have chocolate, it'll probably either have peanut butter or coconut. But really, most of my favorite snacks have chocolate!
Here's a list of all the Homemade Larabars Flavors.