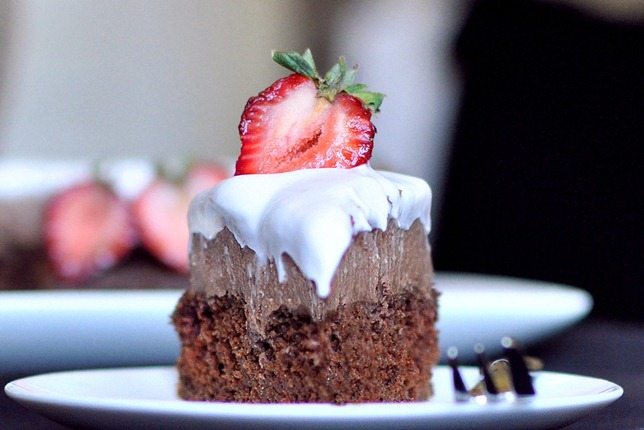 Vegan Dessert of the Year
I was so extremely honored when Vegan.com chose me to provide the dessert component of their "Vegan Recipes of the Year" feature. This was an intimidating task; not only was I in the company of three incredibly accomplished individuals (two popular cookbook authors and an award-winning chef), I also wanted to show that healthy and vegan food need not be bland nor boring.
I first browsed through my list of Healthy Dessert Recipes.
One thing was for sure: the dessert of the year had to include chocolate.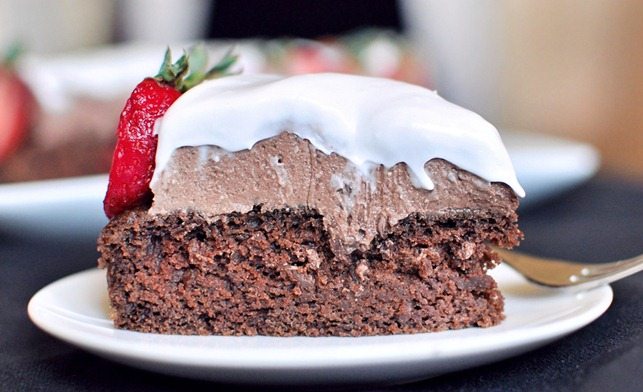 The above cake is based on my Magic Chocolate Pie.
It's one of my favorite recipes on the entire blog.
Everyone loves that pie. (But I love it so much that I hardly ever share!) The chocolate pie, itself, could easily be my recipe of the year, which is why I chose it for the feature. However, to take the recipe up a notch in fanciness, I added two more layers—and some fresh strawberries for good measure.

Question of the Day:
What would be your dessert of the year?
You can see mine here on Vegan.com.
And I'll be back tomorrow—with a new Larabar flavor!