Did you know that yesterday was Fat Tuesday?
I celebrated with a sweet batch of Carrot Cake Pancakes.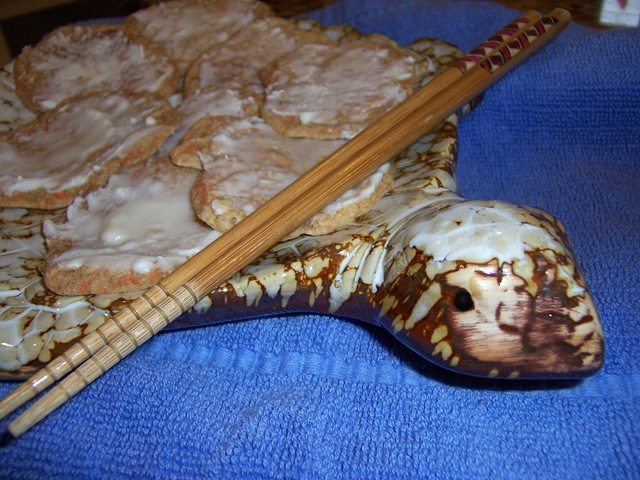 On what might just be the world's cutest plate ever: it's a turtle (purchased at the amazing Pearl River Mart).
And what did I spread on top of the pancakes? Look up the word "obsession" in the dictionary and you'll see: What Katie has with Artisana Coconut Butter. Just one taste of it, and you'll understand.
In puppy-licious news:
Anyone watch the Westminster Dog Show last night? I didn't watch much… but I did catch the Scottie! Molly slept right through it. She was not impressed with the winner.
I was excited to see how much attention shelter dogs got during the commercials. And Henry? Well, he ran away after seeing the Black Russion Terrier.
It looks like this Black Russian Terrier could eat poor Henry as a snack. 😕
If, after watching the dog show, you want to go out and buy a dog of a certain breed you saw last night, PLEASE look into rescues! Just type in the beed you want, followed by "rescue" (for example, "Scottie rescue"). There are so many shelter dogs–even pure breds–looking for a good home!