After last night, who's candy-d out?
While out this a.m. I must've seen a million candy wrappers.
One of the many benefits of my Vegan Peanut Butter Cups: No wrappers!
Even if you are sick of candy, you might want to find room in your tummy to make the following coconut melties. I'm obsessed with these little gems. Obsessed, people. Obsessed! They're like shortbread bites: so melty.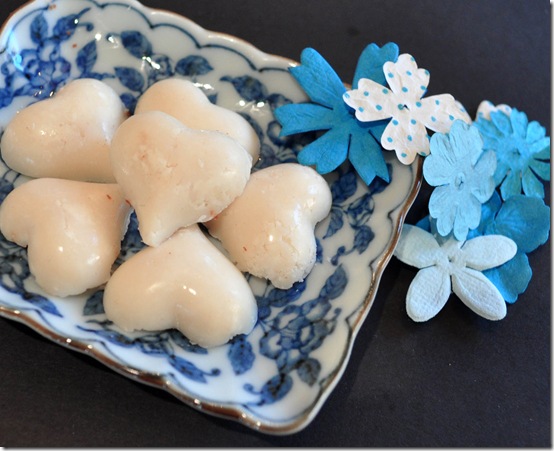 Yes, I'm aware that they look like soap. But they taste like little clouds of heaven. And they're the simplest things ever, taking only about a minute to make!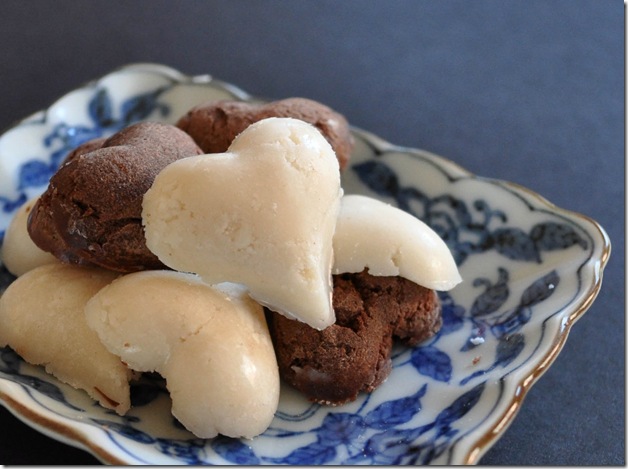 Coconut Butter Melties 
Coconut butter or 

Hot Chocolate Butter

A refrigerator or (preferably) freezer
If you prefer sweeter melties, feel free to add agave or stevia drops
ice cube trays, candy molds, or soap molds (or spread onto wax paper)
Directions: Press the coconut butter or hot chocolate butter into the molds and fridge for at least twenty minutes OR freeze 10 minutes if you're super-impatient like I am. Then savor these melt-in-your-mouth treats and marvel at how something so simple can taste so good!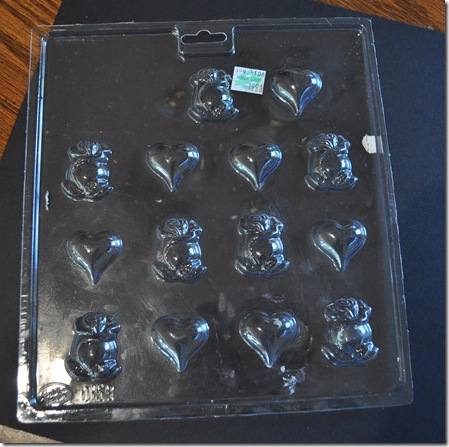 Above is the unused mold. I found it at Hobby Lobby in the cake-decorating section. Look in Michaels, Jo-Ann, Wal-Mart, or another craft store. Or just use an ice-cube tray. (Sometimes you can find cute-shaped ice cube molds too.) Another alternative: just spread out onto wax paper and freeze like that.
Side note: You can also use Homemade Coconut Butter.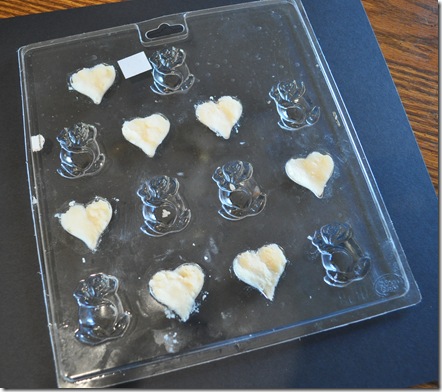 I'm giving credit to my wonderful mom for the idea. Y'see, she bought chocolate molds to make homemade chocolates for Halloween. When I saw the molds on the counter, my little fingers gravitated right towards them! And when I looked for something to "shape," guess what was conveniently sitting out on the counter… The good old Artisana coconut butter!
You can use Christmas molds, too!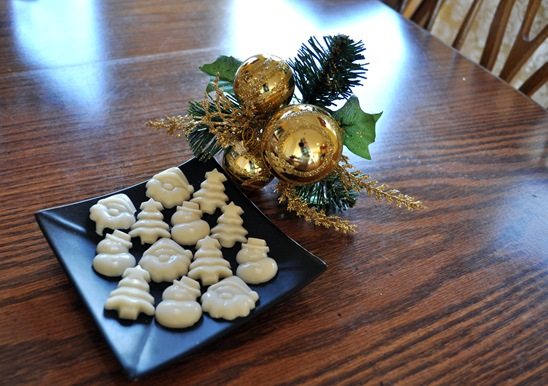 Lately, I've been sprinkling cinnamon into my coconut butter, for Cinnabon Melties.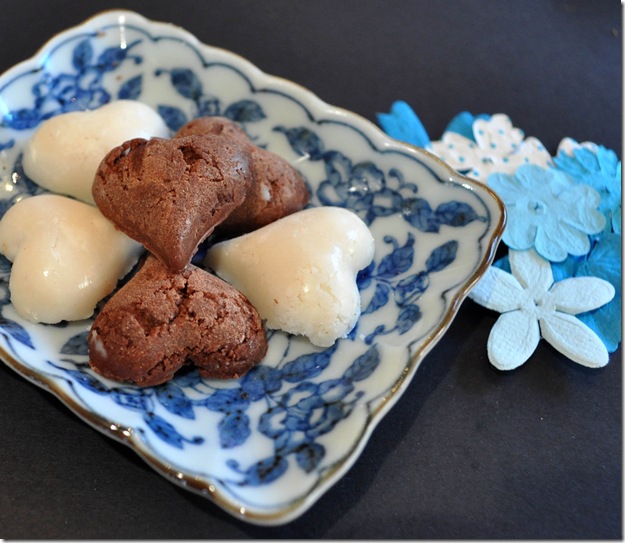 Above, melties from coconut and Hot Chocolate Butter.