Did you know that yesterday was World Vegan Day? I celebrated by eating a vegan breakfast, vegan lunch, and vegan dinner. Oh wait, I always do that! The best part of lunch was my broccoli soup: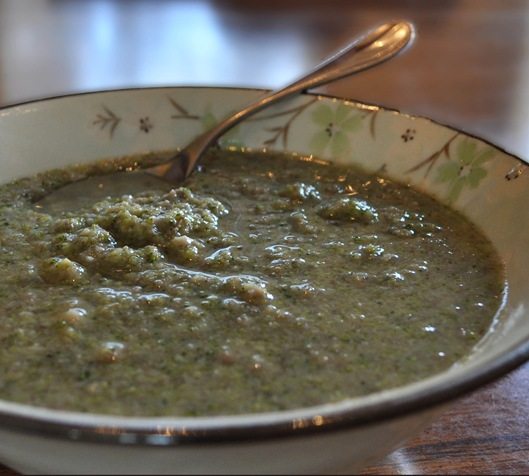 No-Cream Cream of Broccoli Soup. Yes, it's green and therefore doesn't look so appealing. But looks can be misleading. Didn't you ever watch Beauty and the Beast?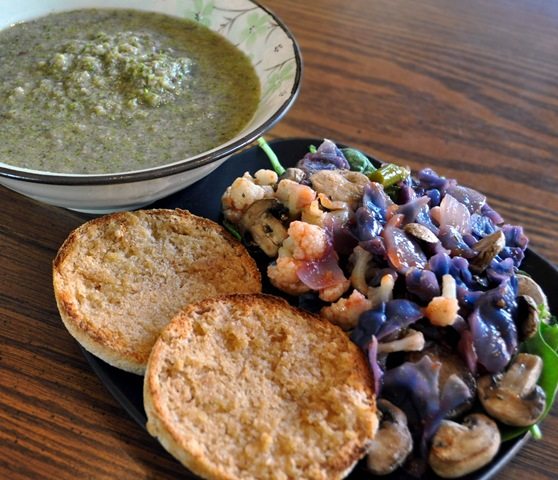 No-Cream Cream of Broccoli Soup
(4 servings)
2 packages mushrooms, such as baby bellas (8 oz packages)
2 packages broccoli (500 grams raw broccoli)
2 cups broth, such as Pacific mushroom broth
2 tbsp minced garlic
2 tsp salt, or to taste
Some of the broccoli soaking liquid – I use about 3/4 cup, but if you want your soup even thicker, you can add less
1 cup milk of choice – for creamier soup, you can switch the amounts of broth and milk
Add 2 tbsp oil or buttery spread if you're not a fan of fat-free soup
In a covered dish, microwave your broccoli, in water, for about 9 minutes. Meanwhile, put the mushrooms, garlic, broth, and salt in a pot, and cook the mushrooms over medium heat while the broccoli cooks in the microwave. Then add the broccoli to the mushrooms. Also add the desired amount of soaking liquid at this time. Stir together, then add your milk. Transfer the soup to your blender, or pulverize with a hand blender (lately that's been my method-of-choice).  I only blend this a little bit, as I love it when it's still a little chunky, not too smooth. Eat the creamy green goodness as you thank God (or whatever higher power you believe in– god of broccoli, perhaps?) for creating such yumminess.
Along with the soup, I had leftover stir-fried veggies cooked up with bbq sauce, over spinach, and a new favorite English muffin: Rudi's spelt English muffins. These muffins have a bit of a sourdough-like flavor, but they're soft and crumbly. I cut one in half, added vegan butter, then toasted that baby (but not enough for the muffin to lose its softness). The bread and butter of comfort.
Then I used the "Soggy Muffin" trick. This one's a bit embarrassing, but I swear it's delicious: Cut the muffin in 1/2 and spread on your vegan butter. Right before eating, pour a little water over the muffin (I don't even usually bother toasting it) until it's soggy. Then microwave for 45-ish seconds, sprinkle with a little bit of salt, and eat. The muffin will be all mushy and gooey, which is exactly how I like them!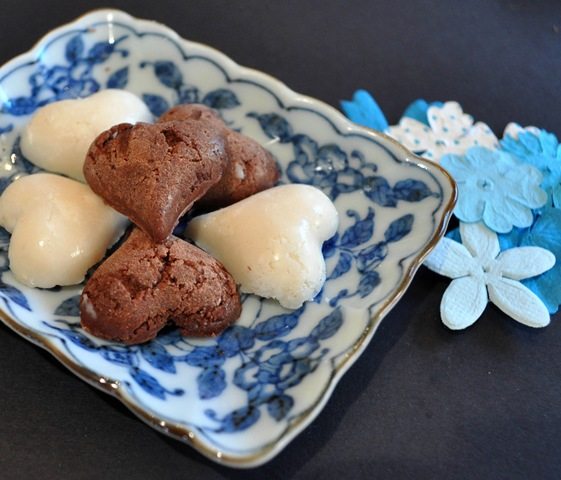 Dessert!