Soft, gooey, irresistible homemade peanut butter cookies – baked in a muffin tin!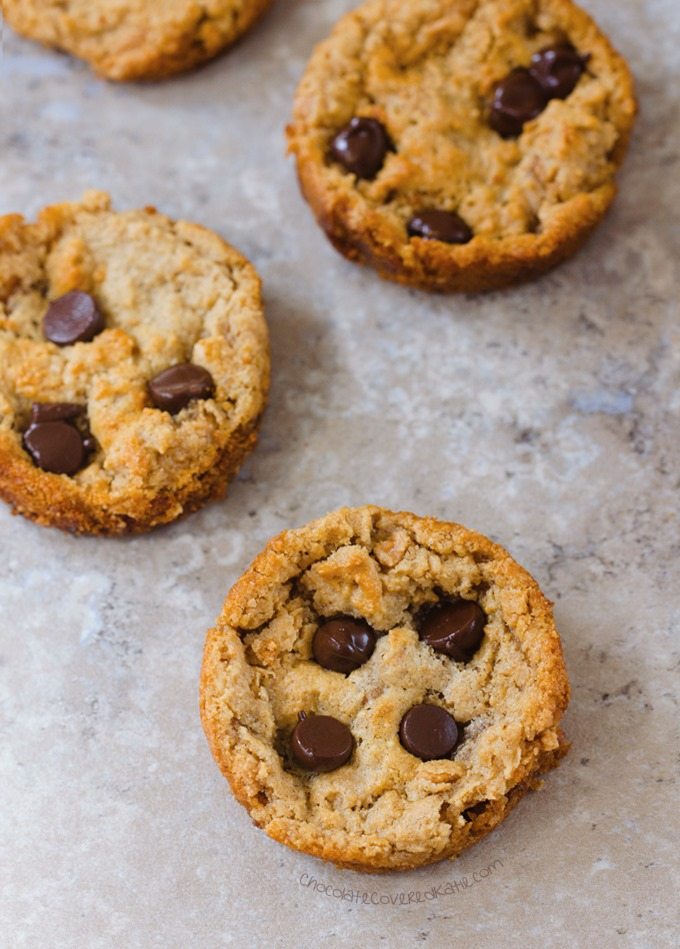 I've now decided that everything is better in a muffin tin.
Baking cookies in a muffin tin gives them an irresistible "deep dish" cookie texture you can't get from a regular baking tray, and you can even double up on the dough if you want them to be even deeper and even more gooey and delicious.
Or press down in the centers for peanut butter cookie cups!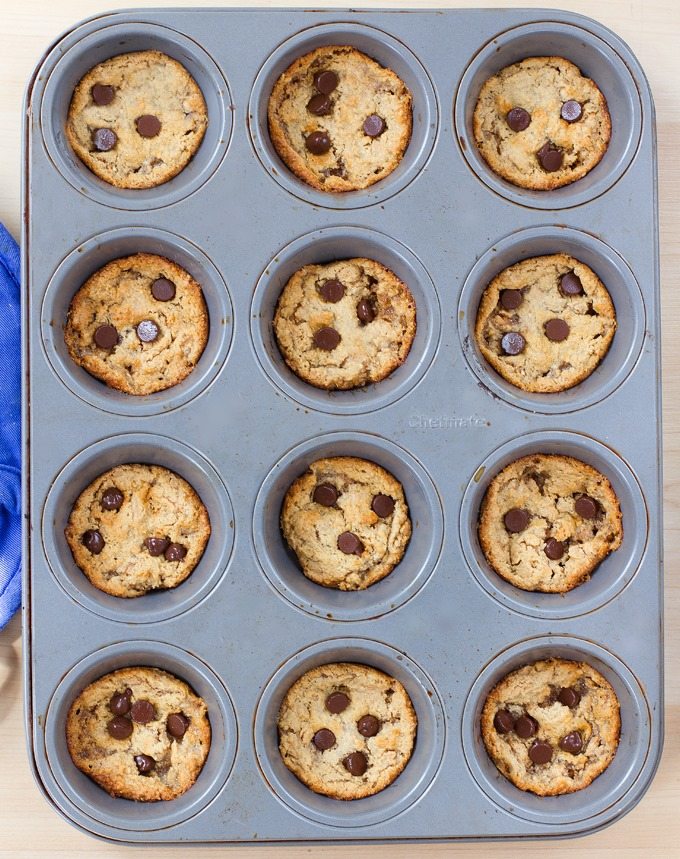 The idea for these muffin tin cookies came about due to pure laziness. I'd used my cookie tray for another recipe earlier in the day, and it was still sitting in the sink waiting to be washed. I knew I had two options if I wanted to make the peanut butter cookies I was suddenly craving: Stop and wash the cookie tray OR make the peanut butter cookies immediately and get creative with my choice of baking trays.
For the obvious reason that satisfying peanut butter cookie cravings shouldn't be put on hold, I went with the second choice. I figured that baking the cookies in a muffin tin would still yield plain-old regular peanut butter cookies. But I couldn't have been more wrong… and I am so happy I was.
When the cookies came out of the oven, they were thicker and softer than my usual peanut butter cookies, and thicker and softer cookies are always a good thing. I made two batches: one with chips and one without.
I'm sure you can guess which batch was my favorite!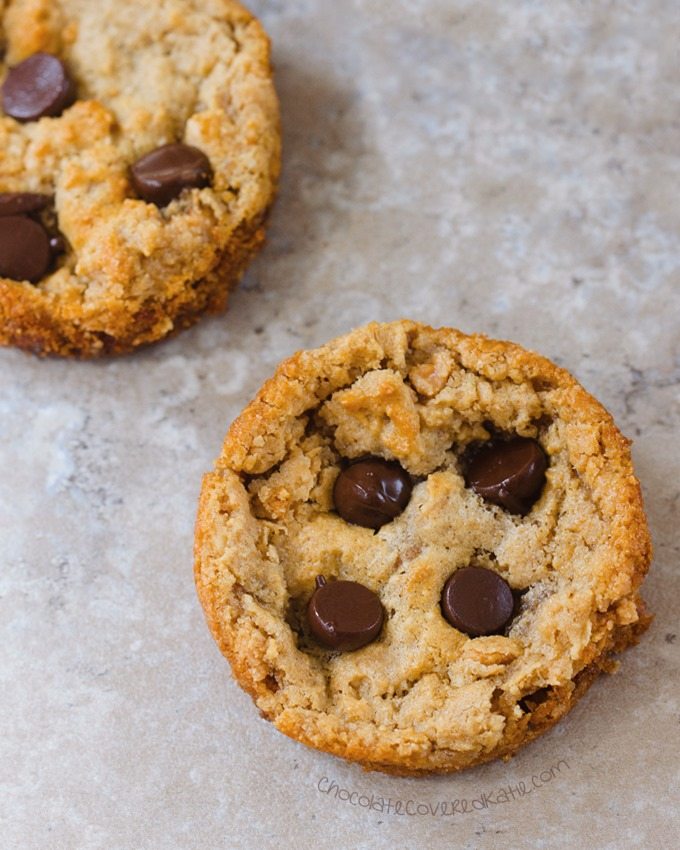 Step One:
Make the dough and portion it into individual muffin tins.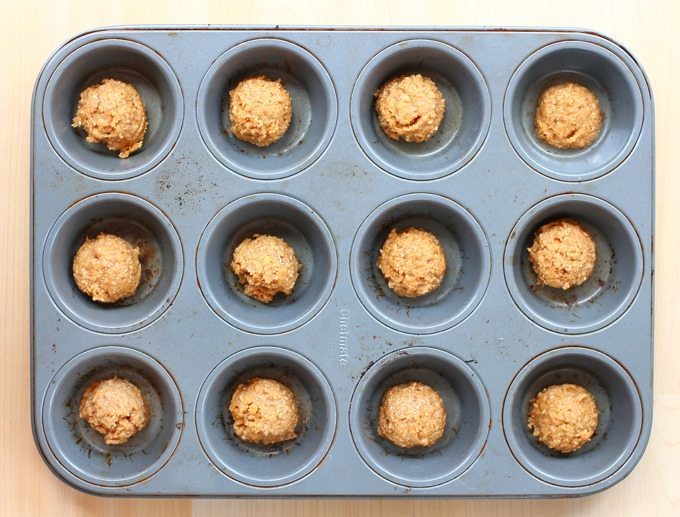 Step Two:
Bake on the center rack at 350 F until soft.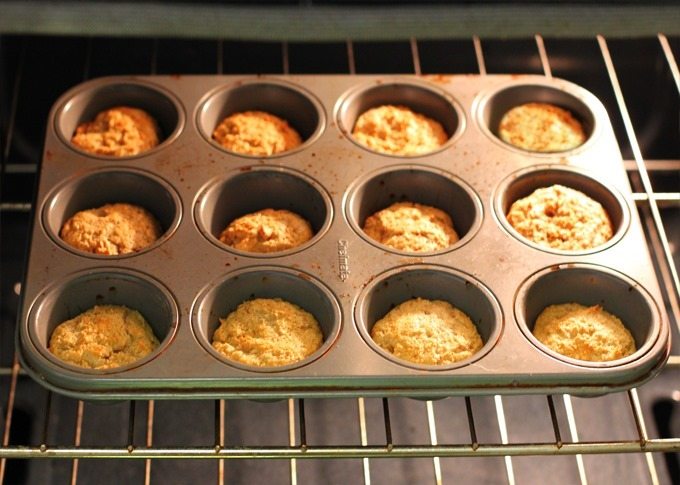 Step Three:
Let cool, and devour your deep dish muffin tin peanut butter cookies, one by one!


Peanut Butter Cookies – In A Muffin Tin
Peanut Butter Cookies – Baked In A Muffin Tin!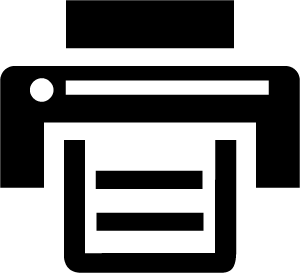 Print This Recipe
[mrp_rating_result show_count="false" show_rich_snippets="false"]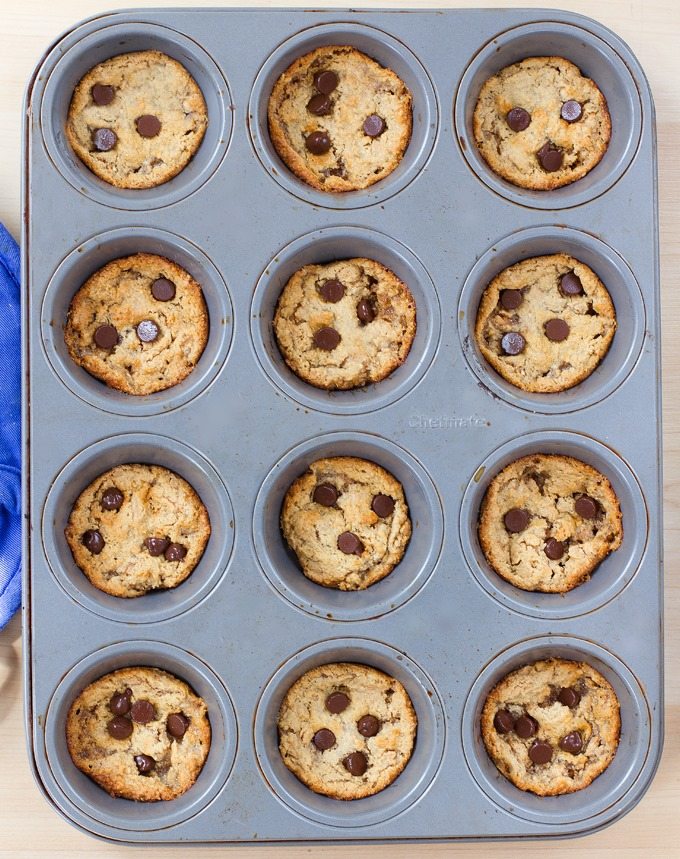 Ingredients
1/2 cup peanut butter OR allergy-friendly sub
2 tbsp applesauce
1/2 tsp pure vanilla extract
1/3 cup unrefined sugar or xylitol
3 tbsp flour – spelt, oat, white, sorghum, or rice flour all work
3/4 tsp baking soda
1/8 tsp salt
chocolate chips, optional
Instructions
*If desired, you can double the dough for deeper-dish cookies (and then press the middles in for cookie cups if you wish).
Grease or line a muffin tin. Preheat oven to 350 F. Bring peanut butter to room temperature if it isn't already easily stir-able. Stir together first 3 ingredients. In a small dish, combine remaining ingredients, then stir all ingredients together to form a dough. If dough is too soft to form balls, freeze ten minutes or until it firms up. Using a cookie scoop, scoop balls into the prepared muffin tin. Gently press down. Bake 6 minutes – remove from the oven when still undercooked, and let sit ten additional minutes to firm up. Go around the sides with a knife to remove from the tin.
Link Of The Day: