Forget chocolate.
Okay, no wait.
I didn't say that!
You didn't hear that! Don't ever ever ever forget chocolate. Never ever. NEVER!!!
But maybe…
Maybe just put the chocolate aside for today (or for an hour; however long you can last), and try out this peanut butter twist on the classic chocolate-covered strawberries: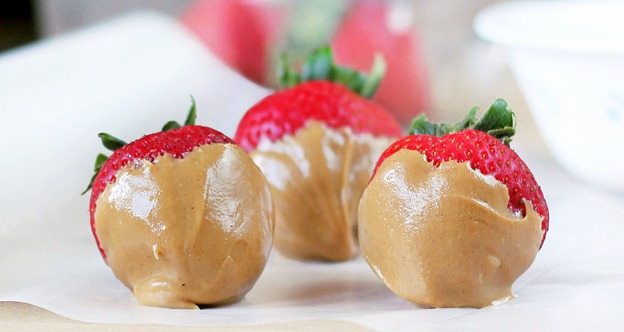 They're like all-natural peanut butter and jelly bites.

And very stupid-simple to make.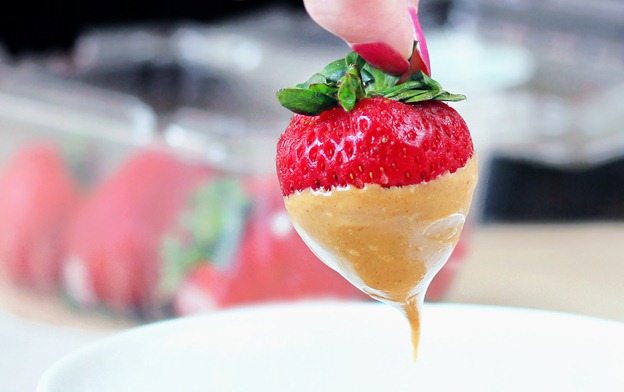 Peanut Butter Strawberries
(gluten-free and can be sugar-free)
4 tbsp peanut butter (or another nut butter, or sunbutter)
1 tsp virgin coconut oil (see "nutrition link" below, for substitution notes)
stevia drops to taste, or 1.5 tsp agave or maple syrup
fresh strawberries (or bananas, or other foods to dip)
Have a parchment or wax-lined baking sheet ready to go (and clear space in your freezer). Put all ingredients, except berries, in a cereal-sized bowl, and stir until well-combined. If your nut butter is from the fridge, you might need to heat it a little for easier stirring. Dip berries (or bananas, or pretzels, truffles, or whatever you desire), set onto the tray, and immediately freeze. Due to the nature of coconut oil, these are best kept cold.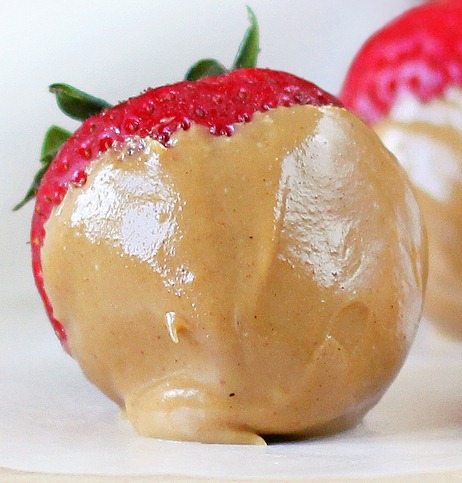 Maybe, just maybe, you can eat a chocolate bar on the side.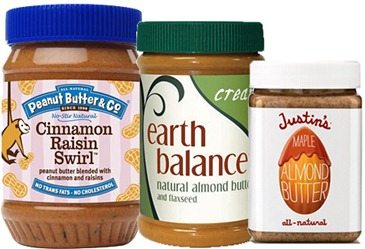 Question of the Day:
What's your favorite brand of peanut butter?
Or do you prefer something else, like almond butter? I usually buy Whole Foods 365 organic peanut butter: it's unsweetened, lightly-salted, and cheap enough that I don't have to feel guilty going through a ton of jars!
Link of the Day: