Everyone's favorite sandwich… is now a milkshake!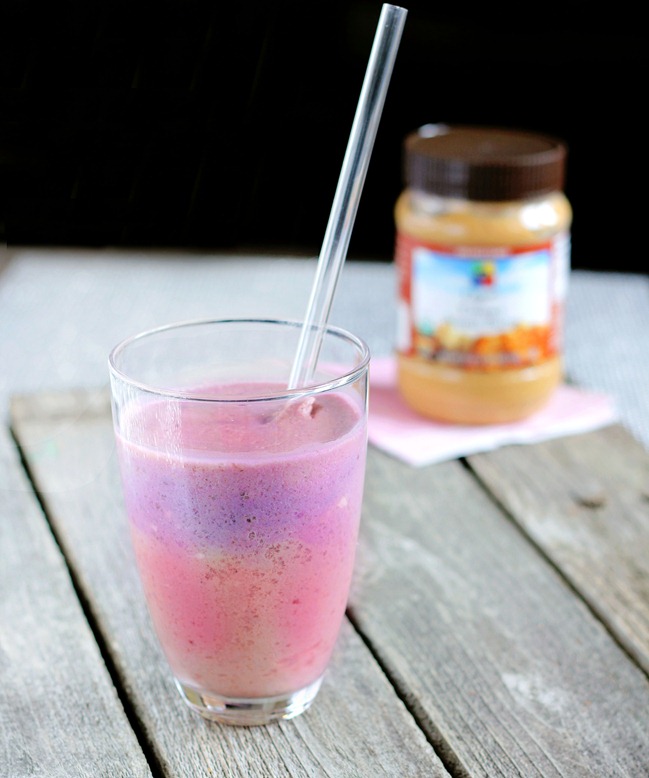 Best Dressed
No, I'm not talking about the Oscars last night. I'm talking about the milkshake I made Saturday afternoon; it was gorgeous! Earlier in the day, I went with a friend to find costumes for an Oscars party, and all that shopping made us thirsty. We saved money by skipping Jamba Juice and blending our own drinks upon returning home.
Awhile back, I made a multi-colored Candy Corn Milkshake.
With that drink in mind, I first blended a shake using strawberries and divided it between two glasses. Then I made another shake, but with blueberries instead of strawberries. The result: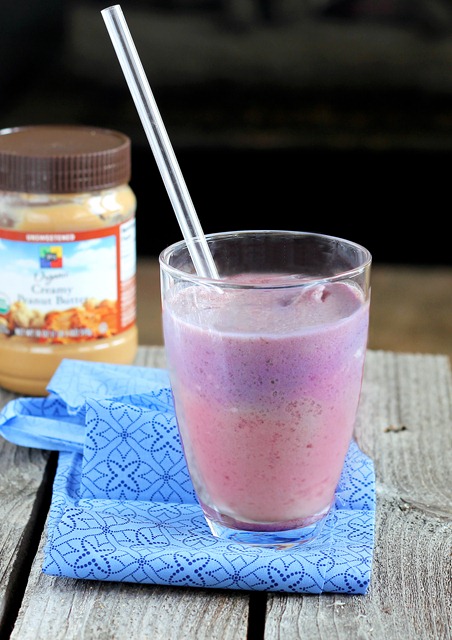 PB&J Milkshake
(Makes 1 large serving)
1 cup frozen strawberries, or other berries (150g)
3/4 cup milk of choice (or canned coconut milk, for a super-rich shake)
1/4 tsp pure vanilla extract
2 T peanut flour or peanut butter (or other nut butter)
1/16 tsp salt
sweetener of choice (amount will depend on your tastes and the type of milk you use)
Oh the directions are really hard for this one. Are you ready for it? Combine all ingredients and blend really well. (I used a Vita-Mix.) Pour into a glass and drink.
See? Really hard!
See the following for: Milkshake Nutrition Facts.
If this doesn't quench your pbj thirst…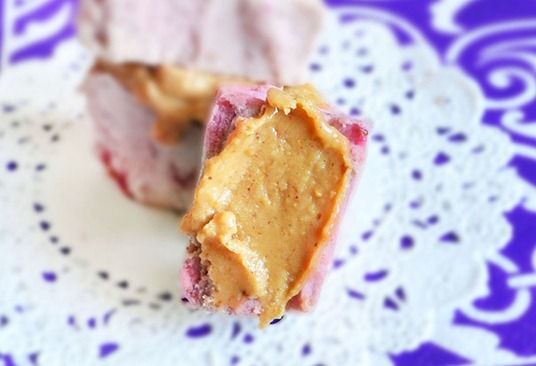 Try serving alongside some PB & J Fudge.
I need inspiration:
What is your absolute favorite sandwich?
Mine is boring: peanut butter and banana. I especially love when they're grilled and the banana gets all caramelized and gooey.
Anyway, I'd love to hear your favorite combinations, as I'm not usually very creative when it comes to sandwich-making. My sandwich recipe arsenal could use some inspiration :).