With just 5 ingredients and no baking required, this smooth peanut butter pie recipe is so easy to make!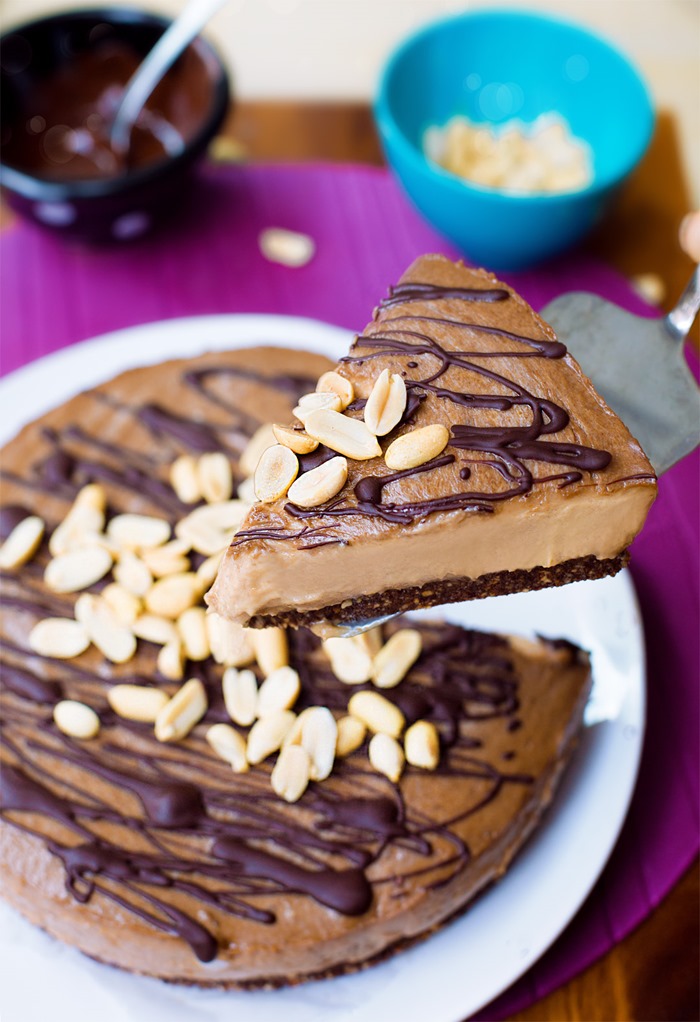 5 ingredient peanut butter pie
This secretly healthy peanut butter pie is so easy to make.
Just five vegan ingredients, with NO cream cheese, NO Cool Whip, and NO heavy cream. One taste of the whipped peanut butter filling, and you'll never believe it could possibly be so healthy!
Related: Over 130 Healthy Peanut Butter Recipes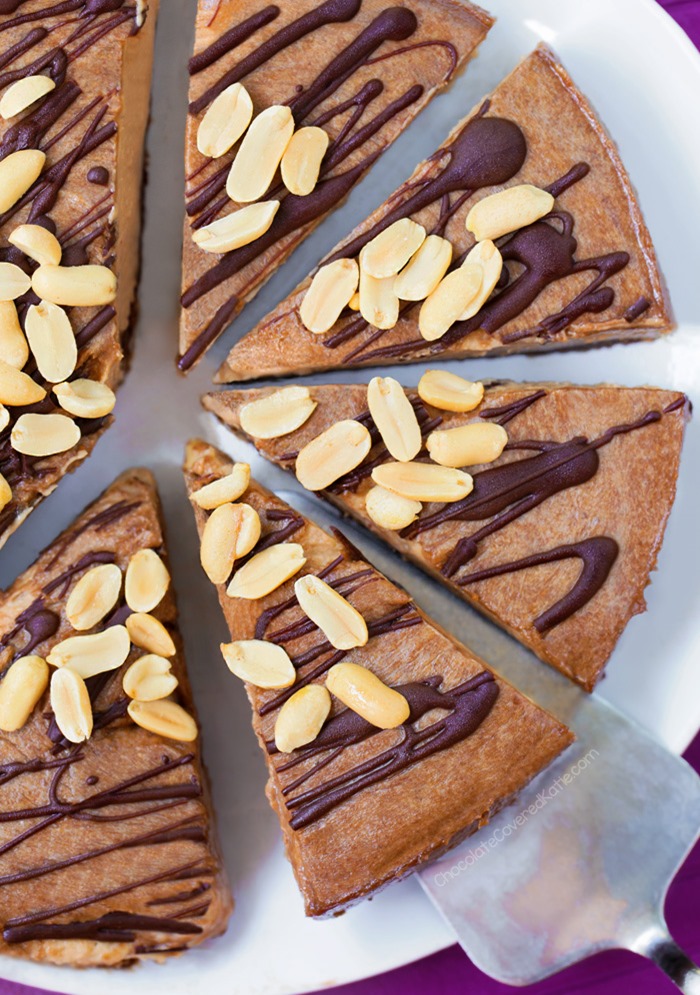 You Might Have A Peanut Butter Obsession If…
There are currently at least four open jars of peanut butter in your fridge or pantry.
You believe peanut butter goes well with everything and get excited about any recipe you find that includes it as an ingredient.
You fail to understand how a person could eat just one spoonful of peanut butter and then close the jar. (Seriously, HOW is that possible???)
You know where you stand in the creamy or crunchy debate and believe passionately in your position. (Crunchy peanut butter for life.)
You're currently eating peanut butter while reading this post.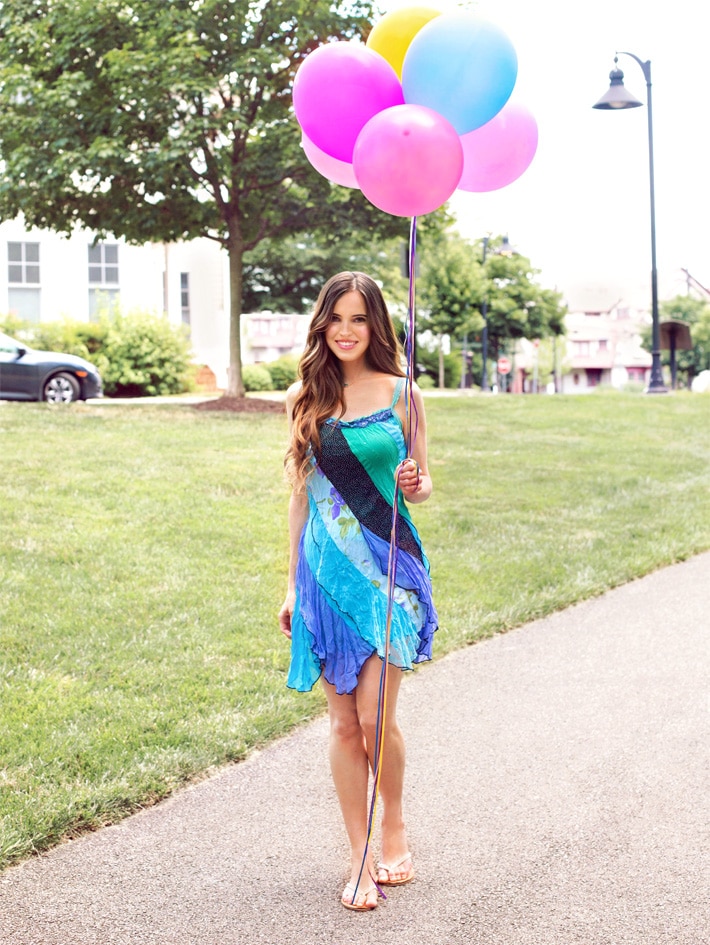 Chocolate Peanut Butter Covered Katie?
No, I'm not changing the name of the blog. Although maybe I should… To be honest, I probably eat even more peanut butter than chocolate! I've started buying it in bulk to get a case discount, and yet all twelve jars somehow always seem to disappear in record speed. Still trying to work out how that happens.
It's my birthday today, and I've decided to have two birthday cakes/desserts this year, because two cakes are better than one, right? The first cake will be for whenever I get around to throwing a party, and it'll probably be some variation of Vegan Chocolate Cake. And the second birthday dessert? This peanut butter pie!
It's an updated version of a no-bake peanut butter pie recipe that I posted way back in 2012. This one makes a deeper pie, has less oil, and the recipe also includes the optional pie crust I used. If you'd prefer to make it crustless or serve as peanut butter mousse in glasses or ramekins, that is perfectly fine too!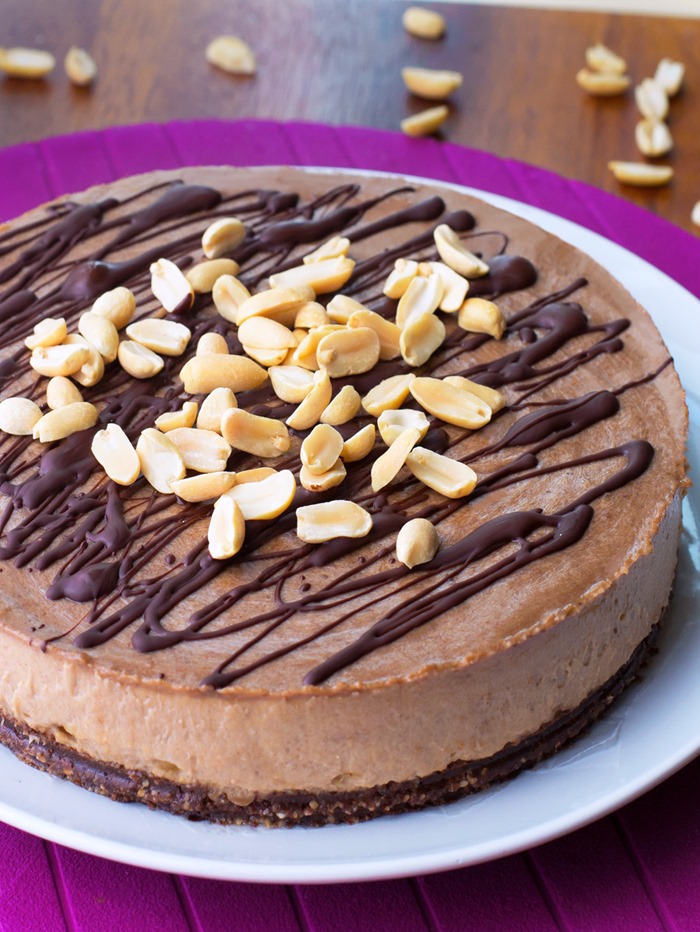 To make the peanut butter pie, you simply add the five ingredients to a blender or food processor and blend until smooth.
The recipe is sweetened naturally with banana (there's also a banana-free version for those who'd prefer it), and if you're used to treats with a "healthy dessert" taste, you might not even want to add any additional sweetener at all.
If you're serving to others, I'd definitely recommend including the sweetener – at just 1/4 cup for the entire recipe, it's over a FULL CUP less sugar than traditional no bake peanut butter pie recipes… and that's before you've even included all the sugar from the Cool Whip!

Peanut Butter Pie
With just 5 ingredients, this no bake peanut butter pie recipe is so easy to make.
Ingredients
1 1/2

cup

peanut butter

or allergy friendly sub

4

1/2

overripe bananas

(here's a banana-free version)

1

tbsp

pure vanilla extract

1/8

tsp

salt

1/3

cup

coconut oil

sweetener of choice

such as a pinch stevia or 1/4 cup powdered sugar (if you have no sweet tooth, you can omit)
Instructions
Feel free to use your favorite crust. I simply combined the following in a food processor until fine crumbles formed, then pressed into a parchment-lined 9-inch springform: 1 1/2 cup cashews or raw nuts of choice, 1 cup raisins, 1/8 tsp salt, 3 tbsp cocoa powder.

For the peanut butter pie, blend all pie ingredients until completely smooth. Pour filling over the crust, and refrigerate 3-4 hours or until firm enough to easily slice. Store leftovers in the fridge or freezer so the pie stays firm. Note: you can sub coconut butter for the coconut oil, but any other substitutions are at your own risk, because coconut oil hardens when chilled so other oils or nut butters would not work the same way to firm up the pie. But please feel free to experiment if you wish, and report back if you do!View Nutrition Facts
More Healthy Peanut Butter Recipes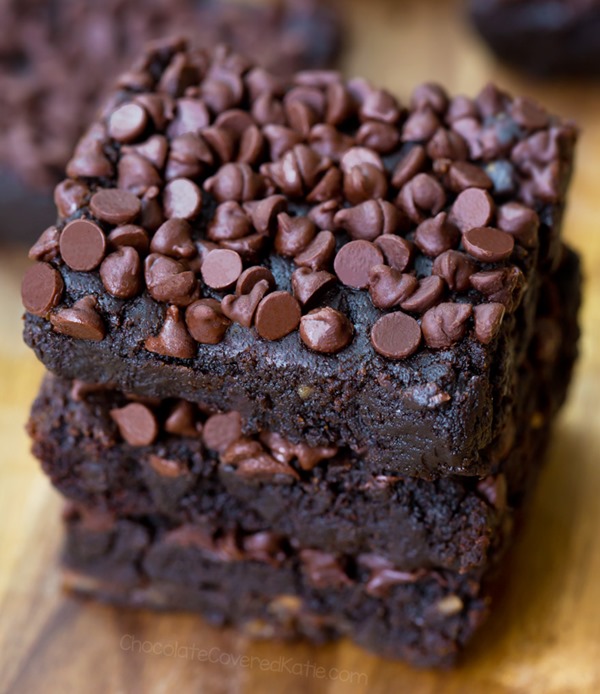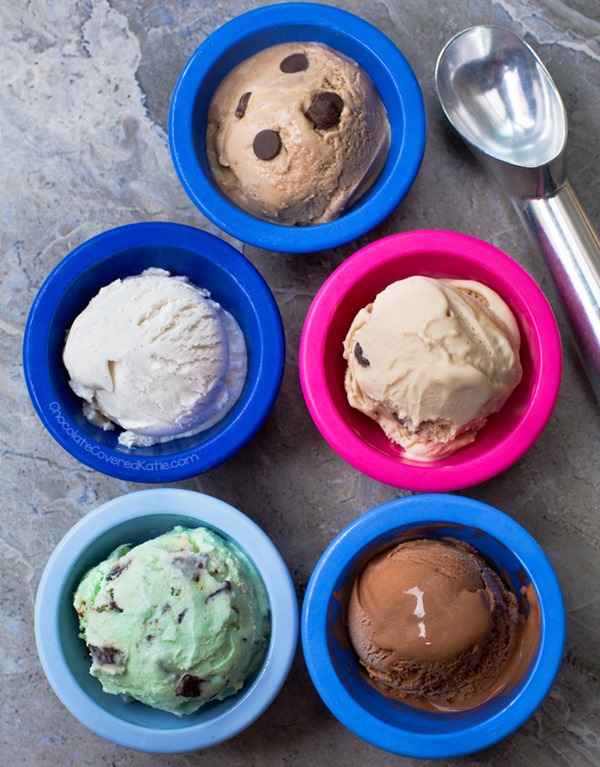 Almond Milk Ice Cream (Includes a peanut butter flavor)