Eating this sweet and moist pineapple bread is like being on your own little tropical island…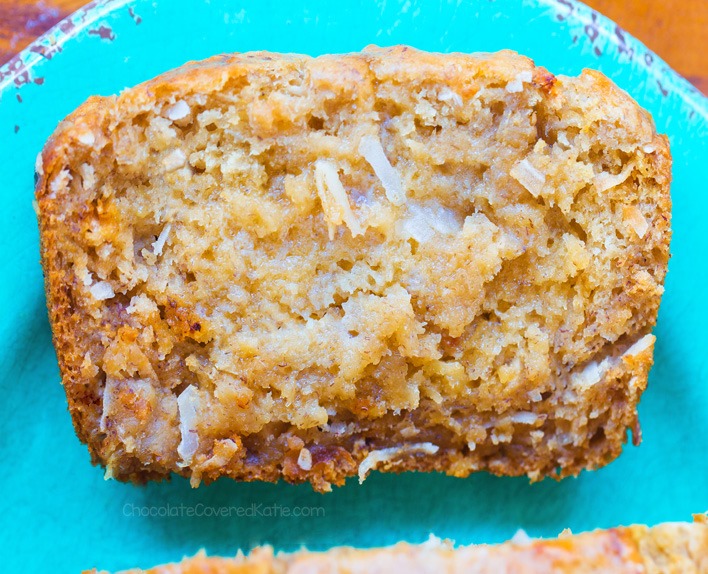 One Bowl Pineapple Bread
Thank you so much for your amazing comments on my previous post.
Still so hard to believe it's real.
Sending you all hugs, and possibly a slice of homemade pineapple bread, if I don't eat the whole loaf first. This secretly healthy and vegan pineapple bread could not be easier to make – you literally throw everything into a bowl and it's ready to go!
Alright fine, maybe not quite literally. Please don't play basketball with the ingredients.
Especially if your basketball skills are like mine (i.e. pretty much zero), that would not end well…
You Might Also Like: How To Cook Sweet Potatoes – The Better Way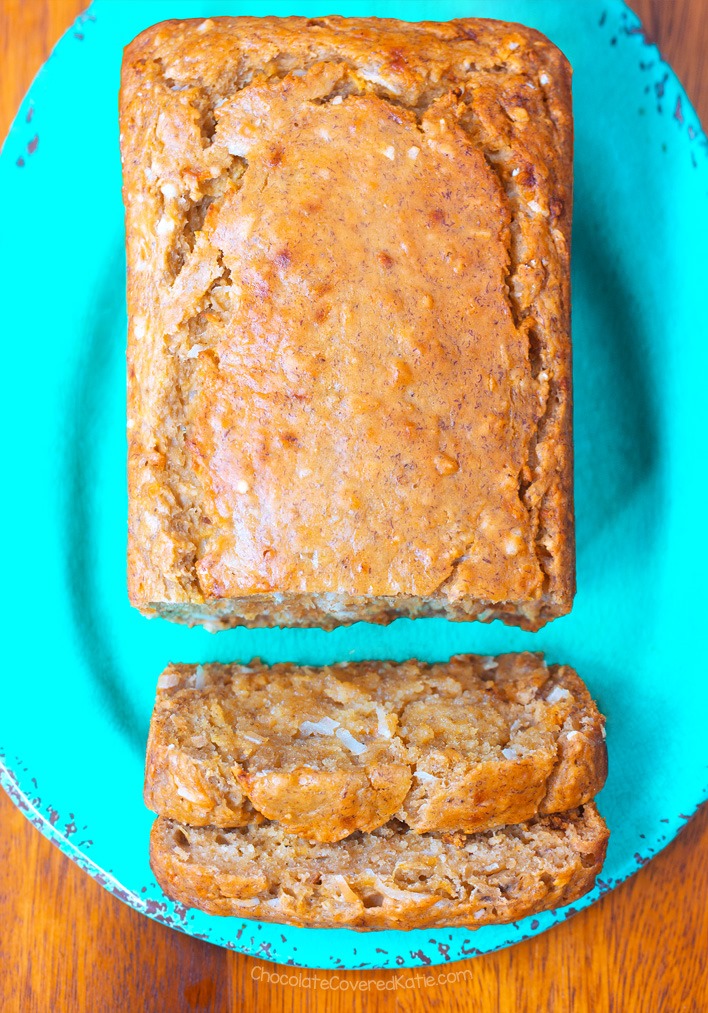 I'm kind of in love with pineapple lately.
It started with my Sticky Pineapple Cauliflower.
And then I was eating it wondering why I don't make more things with pineapple, because whenever I do, I feel like I'm on an island in Hawaii instead of sitting in my apartment.
I mean… my apartment is nice and all, but it's not Hawaii.
Maybe I should move to Hawaii.
Hmmm…
Also try these Pineapple Muffins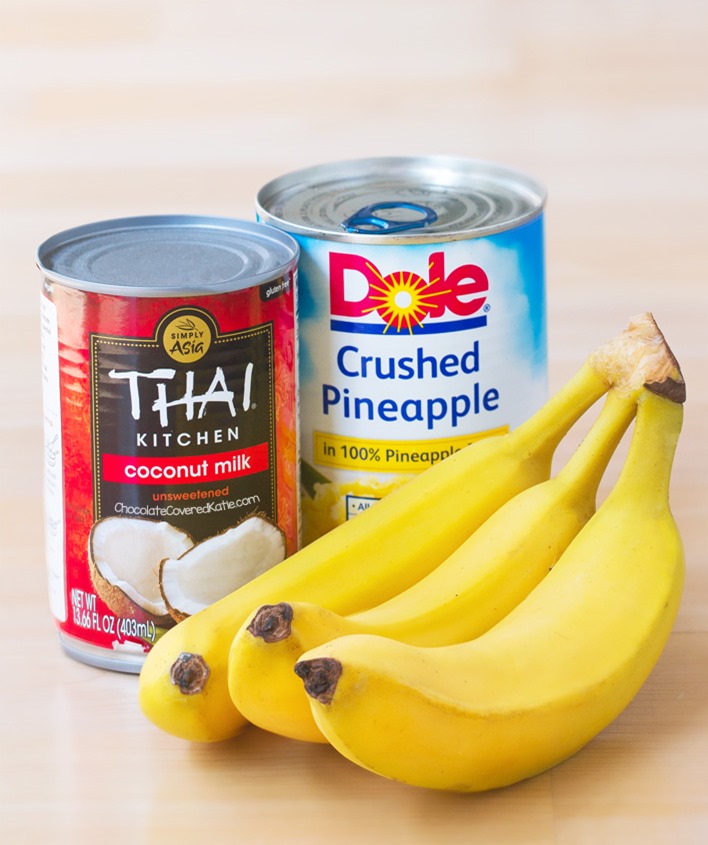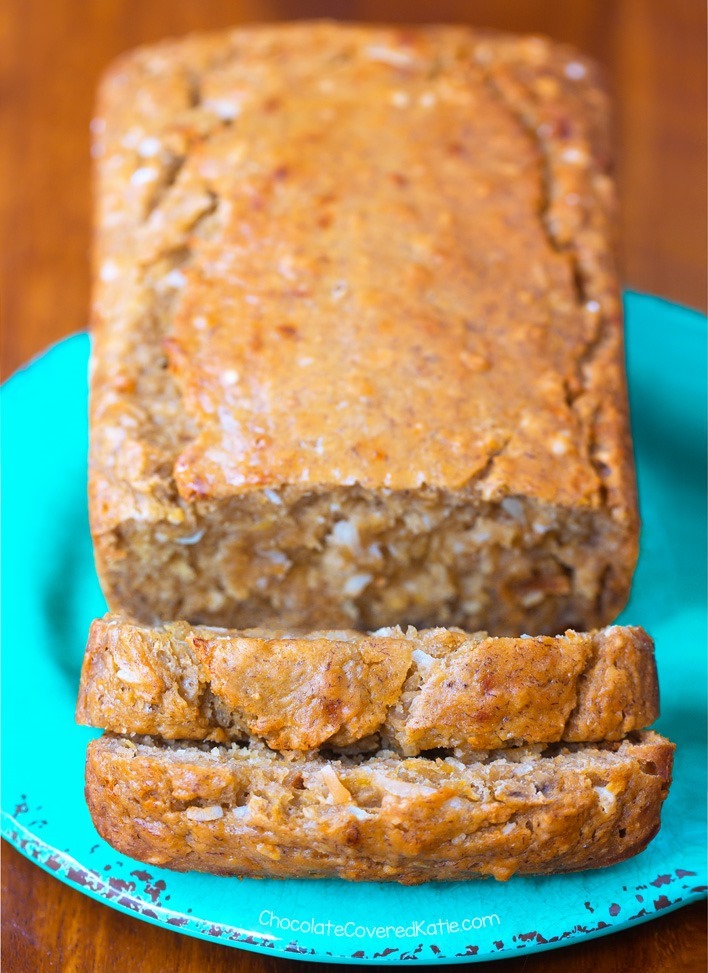 Above – watch the video how to make pineapple bread
On second thought, I'll just stay here and eat more pineapple banana bread.
If you're not a fan of banana, I've also linked to a banana-free version of the recipe so you don't have to miss out.
The recipe can be completely oil free if desired.
Or you can use coconut oil or add a handful of shredded coconut to the healthy pineapple bread, because pineapple + coconut is one of the best food combinations out there – it's like a piña colada in the form of a breakfast loaf. Also, just in case anyone else besides me noticed, please ignore the oven that needed to be cleaned in the video and rest assured it's much better now.
Serve the pineapple bread recipe plain, or frosted with coconut butter, cream cheese (or vegan cream cheese), or coconut whipped cream!


Pineapple Bread
A sweet and moist pineapple bread recipe that is perfect for breakfast or dessert.
Ingredients
2

cups

spelt,

white, or oat flour

1

tsp

baking soda

3/4

tsp

baking powder

3/4

tsp

salt

1 1/2

cups

overripe mashed banana

(360g) (or this banana free version)

1/2

cup

crushed pineapple,

drained

1/2

cup

pure maple syrup,

honey, or agave

3

tbsp

coconut milk or milk of choice

3

tbsp

oil OR additional milk of choice

2

tsp

pure vanilla extract

optional 1/4 tsp coconut extract

optional walnuts,

shredded coconut
Instructions
Preheat the oven to 350 F. Grease a 9×5 loaf pan or line with parchment. Combine first 4 ingredients in a bowl, adding shredded coconut and/or crushed nuts if desired. Add all remaining ingredients, stir to form a batter (do not overmix), and smooth into prepared pan. Bake on the center rack 25 minutes, then do not open the oven door at all but turn off the heat and let sit in the closed oven 10 additional minutes. If it's still undercooked at this time, simply turn the oven back on and continue baking—checking every 5 minutes–until a toothpick inserted into the center comes out mostly clean. Let cool. Cover and refrigerate overnight. The taste and texture are much better the second day, so I highly recommend waiting if you can. Leftovers can be sliced and frozen for up to a month.View Nutrition Facts
This Week's Popular Recipes: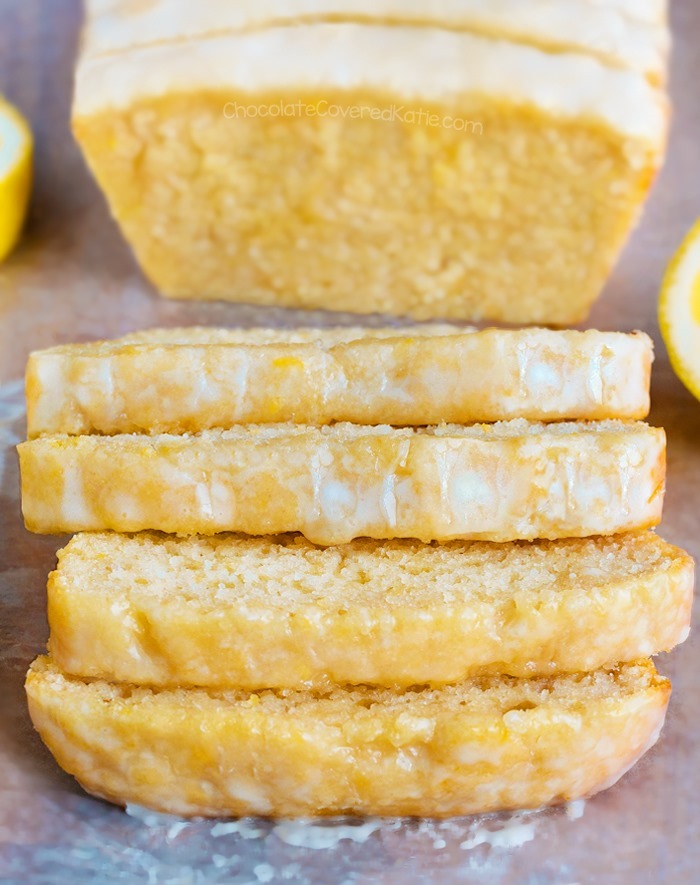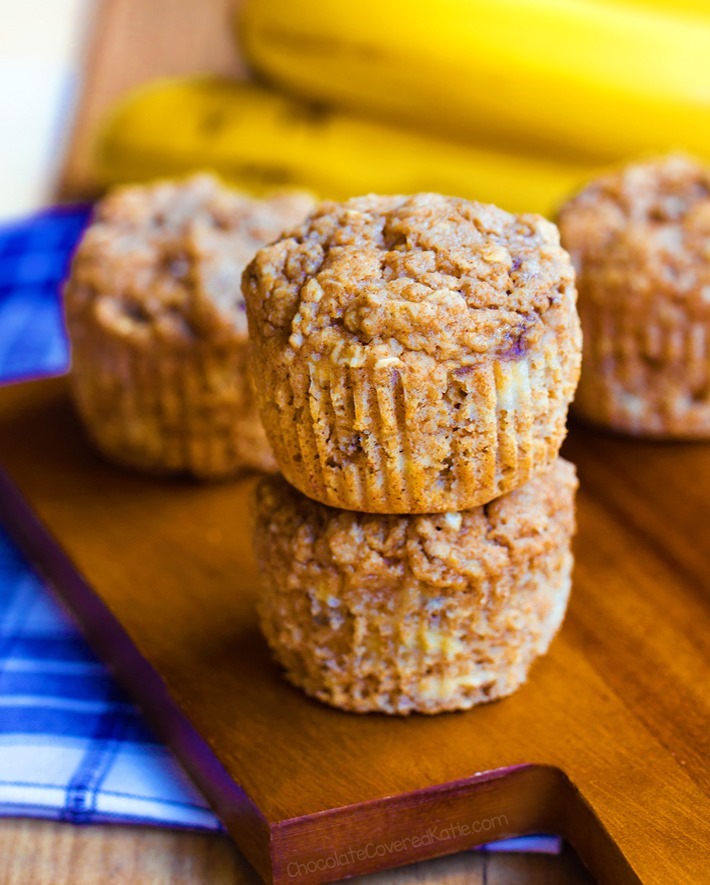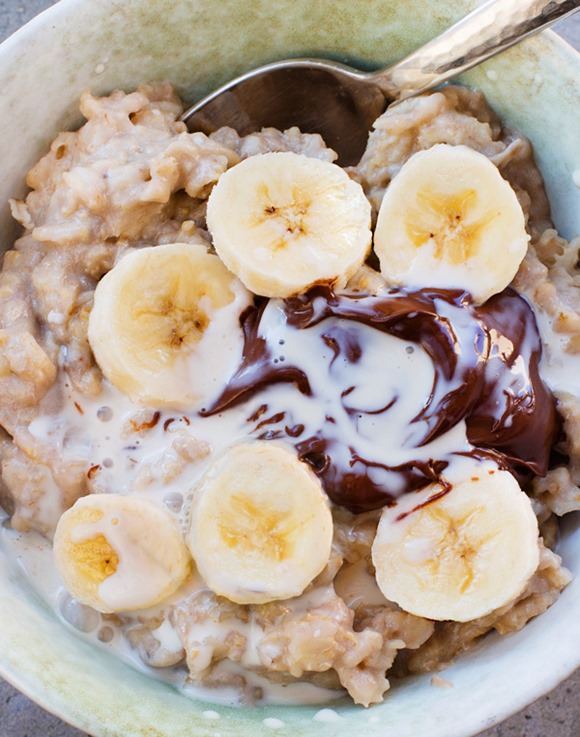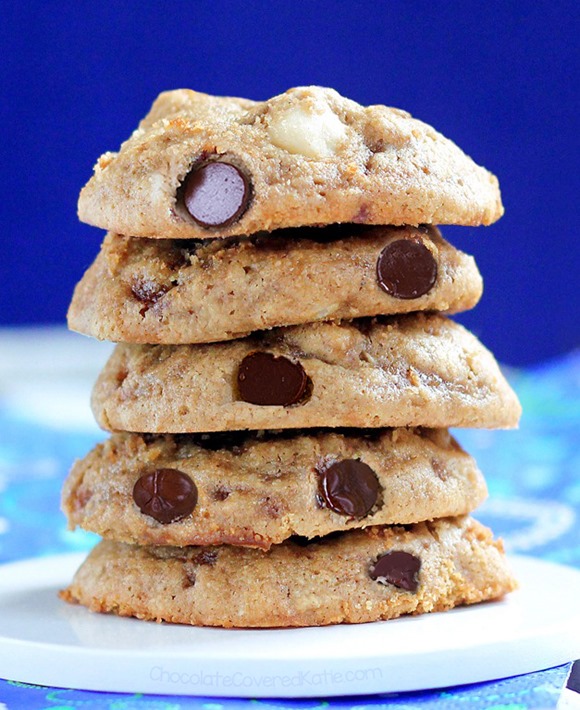 Healthy Chocolate Chip Cookies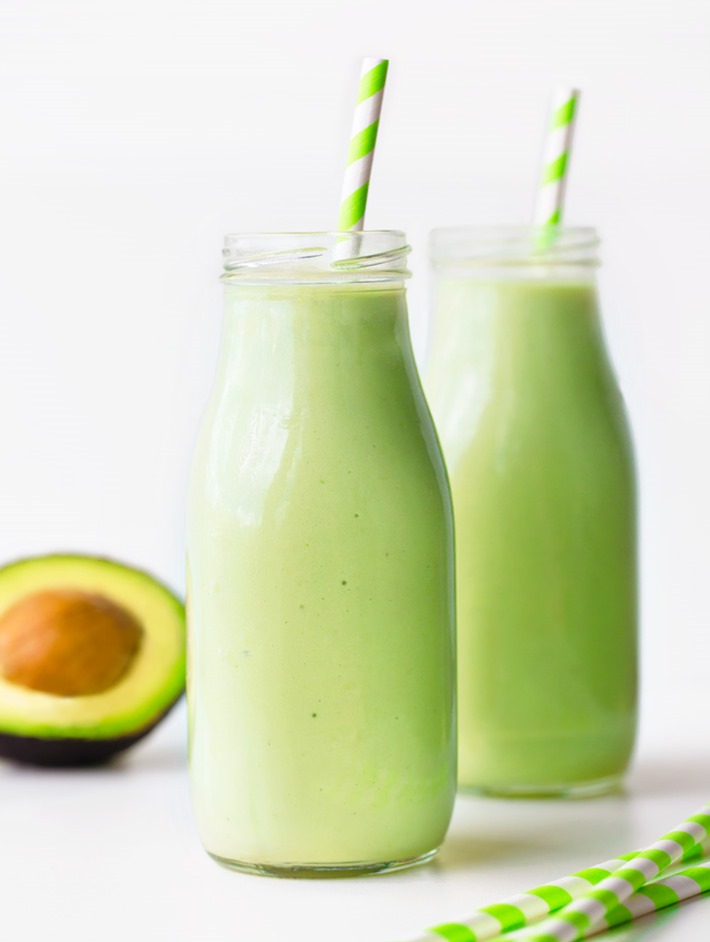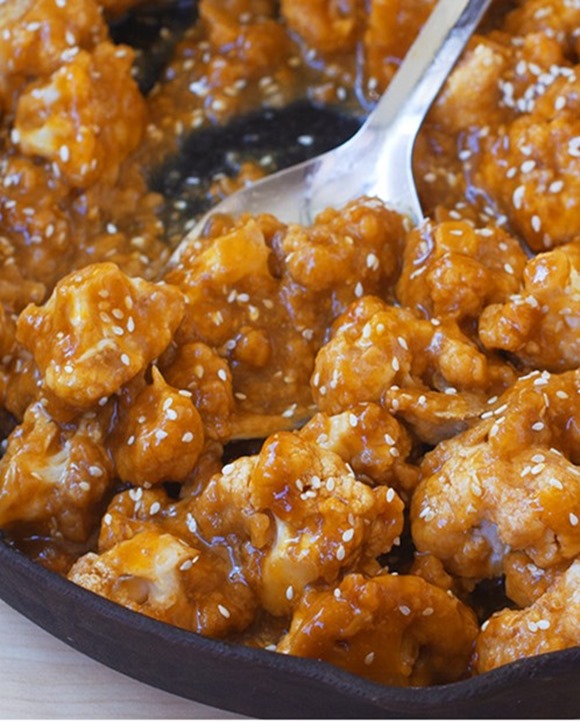 I feel like this last one is always trending… people LOVE this cauliflower recipe!