With Coconut Ice Cream.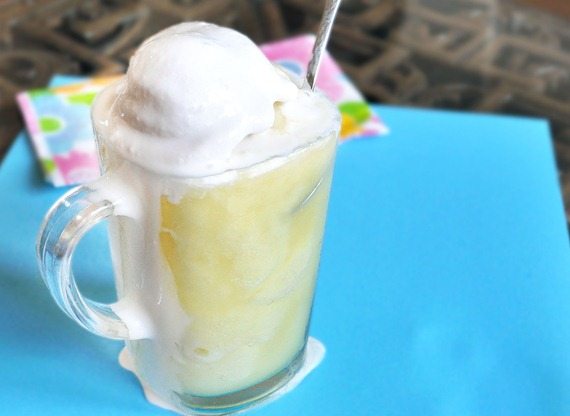 I'm practicing for when I move to Hawaii.
My friends used to love hanging out at my house when we were younger, probably because my mom was the best hostess. She'd always be prepared for guests with freshly-baked cookies, brownies, or even English muffin pizzas. Come summertime, one of her favorite treats to serve (and one of my friends' favorite things to be served) was a root beer float. I've never liked soda, and so she'd make me a special Orange Juice float.
Last night, when my friends came over for a girls' night, the drinks I created for them reminded me of those oj floats my mom used to make. Except these were pineapple-flavored: Pineapple Floats!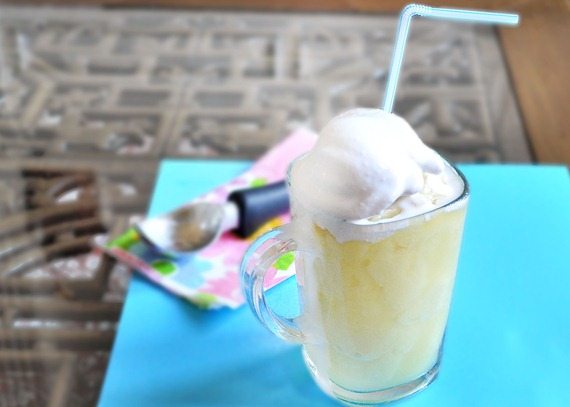 Pineapple Floats
4 cups fresh or canned pineapple
stevia or sugar of choice to taste
optional: rum or rum extract
coconut ice cream (I used my favorite Ice Cream Recipe)
Freeze the pineapple in a container. Once frozen, thaw it until you can easily blend it. (You don't need a Vita-Mix for this recipe!) Blend with the optional sweetener and rum or extract. Do not add water. Pour into glasses, and serve topped with coconut ice cream.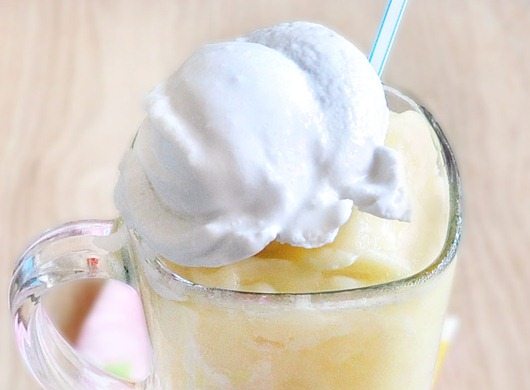 You could also make a float from my Watermelon Ice Cream.
Just thaw the frozen watermelon longer than the recipe calls for, and pour it into a glass instead of a bowl.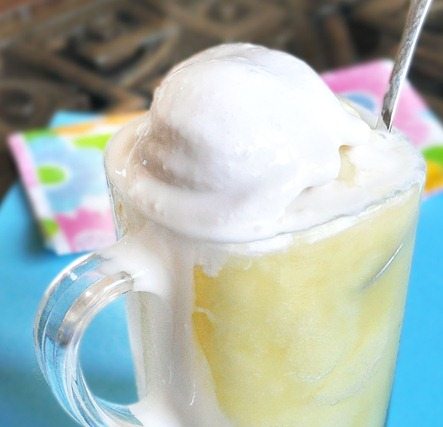 Oh, and with the floats I also served Healthy Chocolate Chip Cookies.