Make your own creamy frozen blended mocha at home, with this easy step-by-step recipe. You don't even need to leave your pajamas!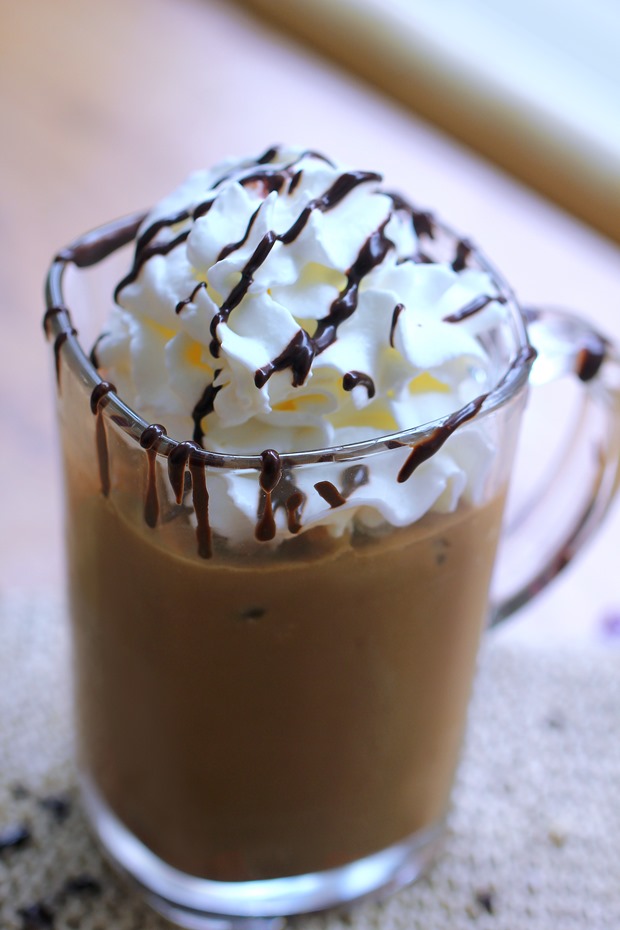 Frozen coffee drinks are seemingly everywhere these days.
From Starbucks, to McDonalds, to Dunkin Donuts, you don't have to travel far to get your summer coffee beverage fix.
It probably comes as no surprise that these frosty coffee drinks are far from healthy; a McDonalds Frappe Mocha packs 560 calories, 70 grams sugar(!), and an entire day's worth of saturated fat into just one 16oz glass.
Also Try These Sweet Potato Brownies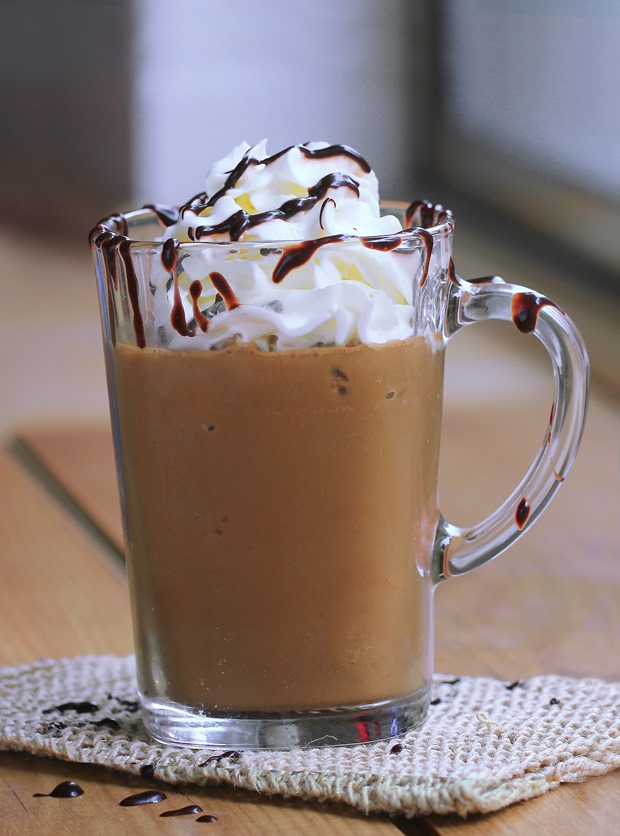 And a Starbucks Mocha Frappuccino—weighing in with 360 calories and 54 grams sugar—is hardly much better.
Luckily, recreating these creamy blended mocha beverages at home is extremely easy and will save you hundreds of calories per serving!
Not to mention all that sugar…
Topping it with Coconut Whipped Cream barely even moves the nutrition stats on this thick and frosty beverage.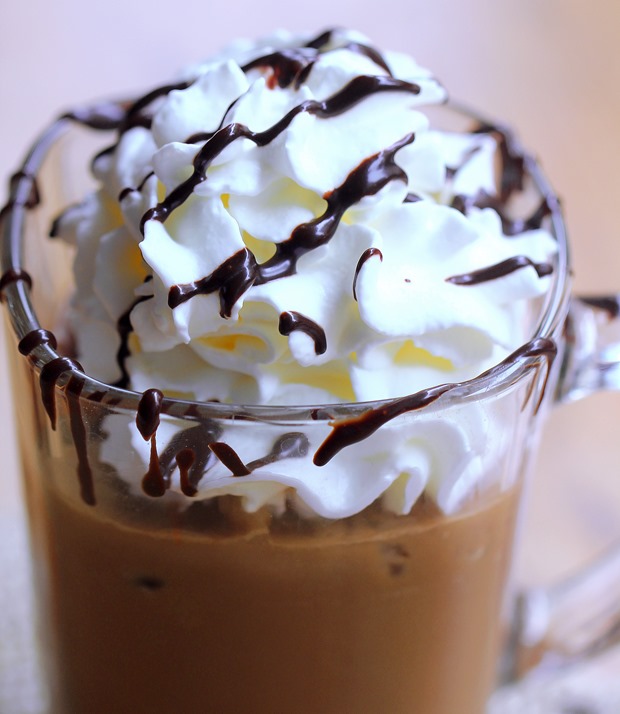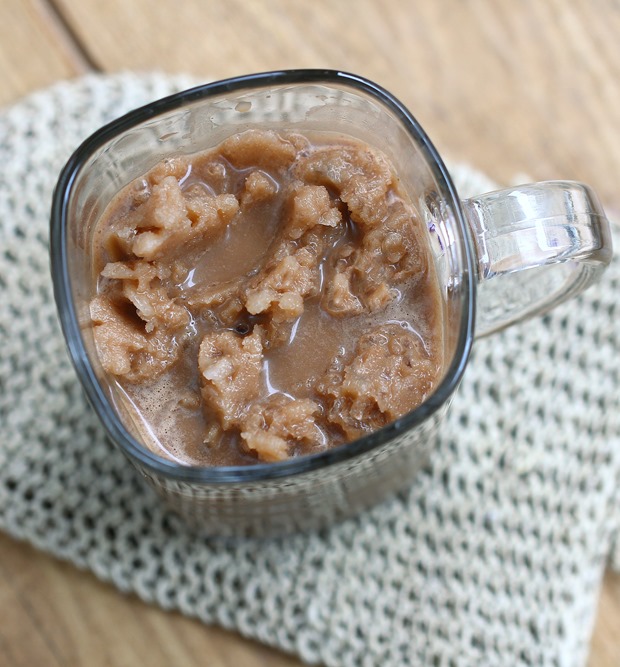 Translation: You can top your creamy frosted mocha drink with a mountain of homemade whipped cream.
All frozen coffee drinks should come with a mountain of whipped cream.


Creamy Blended Frozen Mocha
A thick blended coffee drink you can make at home with just a few basic ingredients.
Ingredients
1

cup

milk of choice

1 1/2

tbsp

cocoa powder

1/4

tsp

pure vanilla extract

1

tsp

instant coffee granules,

decaf or regular

pinch

salt

(important)

2 tbsp sugar, or pinch uncut stevia or sweetener of choice to taste
Instructions
Stir all ingredients together. You want it to taste a little too sweet, as it will taste less sweet once frozen. Sweetener amount will depend on the milk you use, your tastebuds, and the type of sweetener used. (You can use dates, banana, sugar, maple syrup, etc.) Freeze in an ice cube tray or in a few shallow plastic containers. Once frozen, pop out of the containers and blend on high. If your blender is not very powerful, you might have to let the coffee ice cubes thaw a bit first. Top with whipped cream (My healthy + dairy-free whipped cream recipe is linked earlier in this post) and chocolate syrup!

View Nutrition Facts
More Healthy Drink Recipes: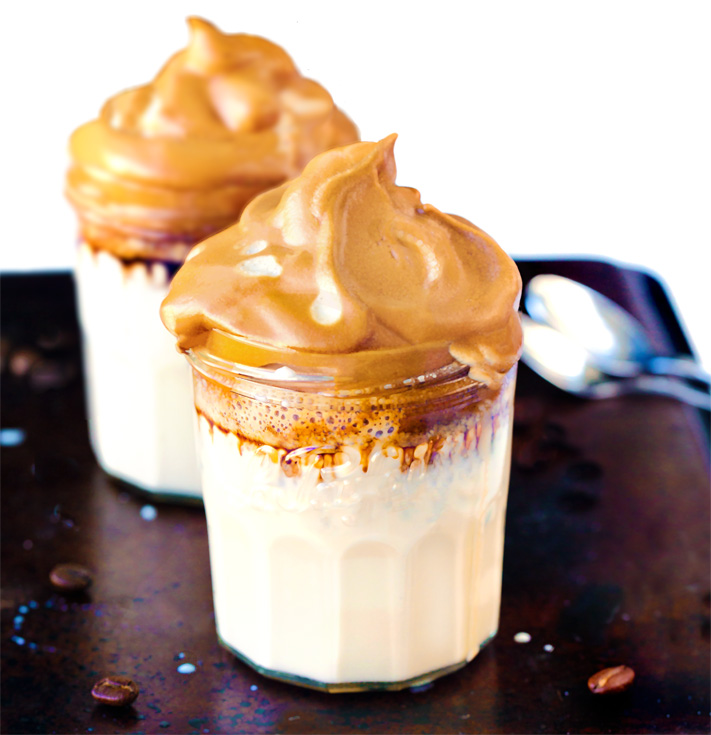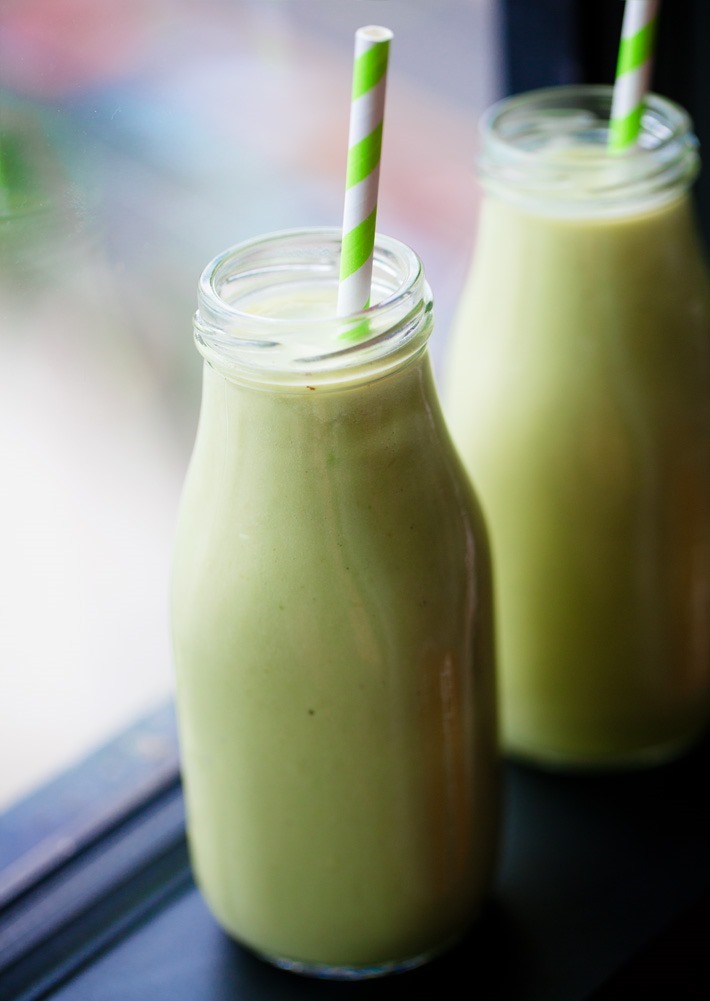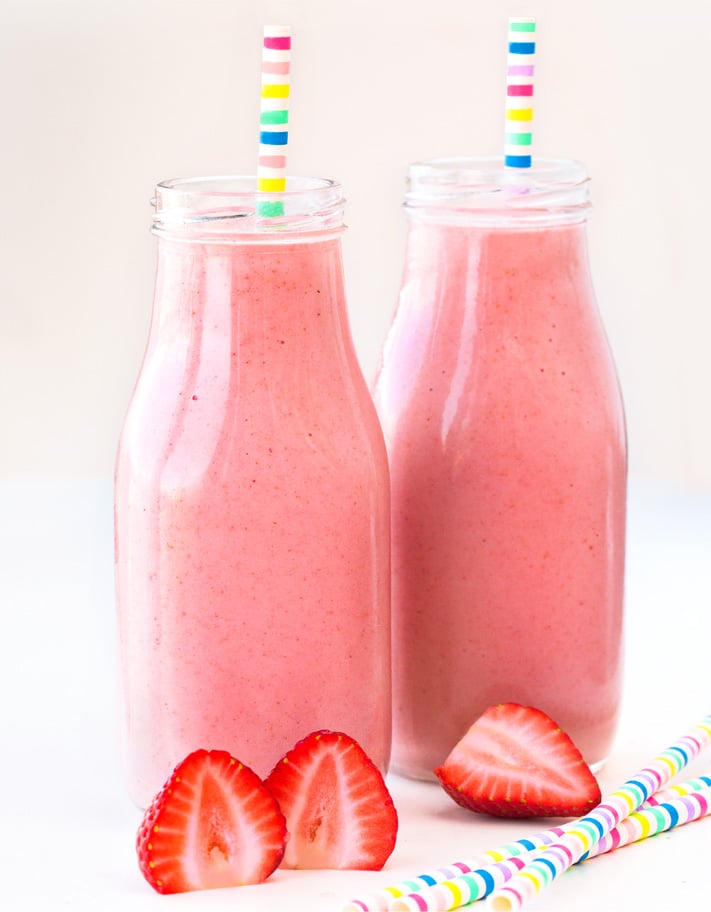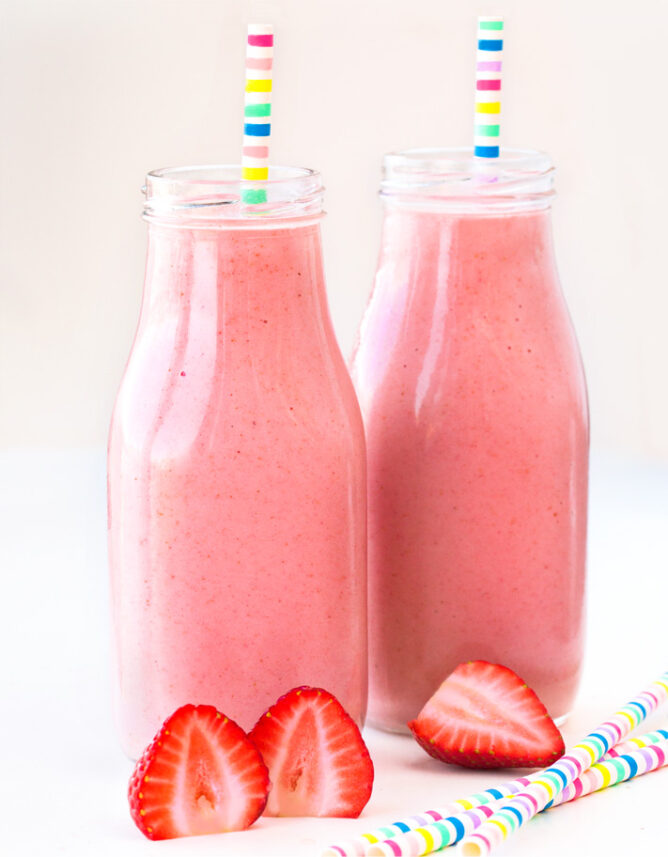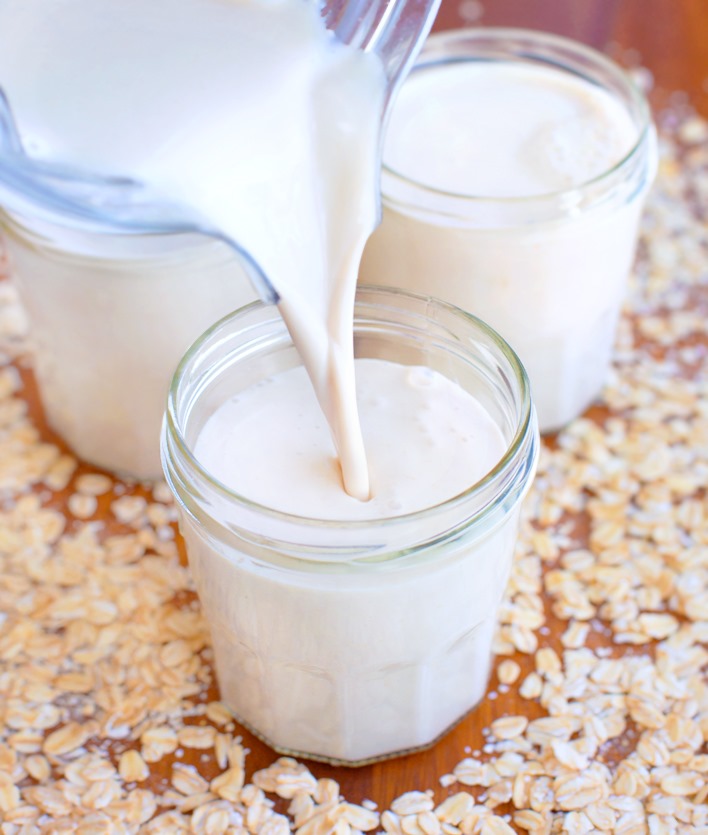 Oat Milk – everything you need to know