Question of the Day:
Hey Katie! i have a question- Do you ever have no appetite after running? I know I need more calories, but I have NO appetite and just can't bring myself to eat anything when I finish exercising. Is it ok to wait until I'm hungry? Do you encounter this? How do you eat when you aren't hungry?
Yes, sometimes after running, I am not hungry at all! But I make breakfast anyway. It's really important to eat within an hour of finishing strenuous exercise, to jumpstart muscle recovery and restore glycogen (the main fuel used during exercise). And breakfast always tastes so good that, after the first bite, my appetite comes running back.
Breakfast Time: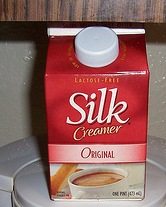 You need not be a coffee-drinker to appreciate Silk creamer. I rarely drink coffee. Maybe a few times a month, I'll drink like 1/2 a glass to really wake me up before a run… but even then, I drink it black. So I was under the impression that there was no use for creamer in my life. Until one day, when I came across a pudding recipe that called for creamer…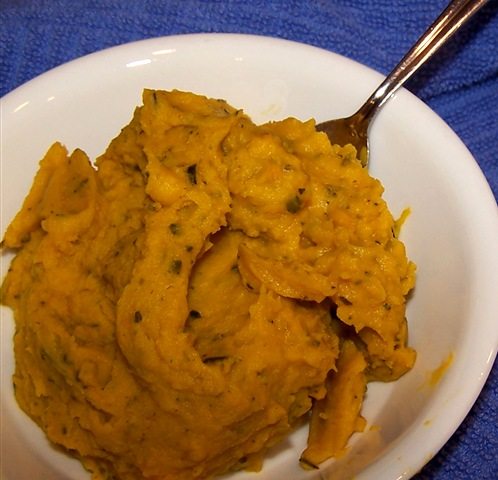 Kabocha Cream Mousse
1 cup cooked kabocha (here's how to cook a kabocha)
pinch salt
3-4 tbsp nondairy creamer, such as Silk creamer
Blend everything in a small blender (like a Magic Bullet) or with a hand blender. Or mash very well by hand.
Other non-coffee uses for creamer: Pour a tbsp or so on any of my Oatmeal Recipes.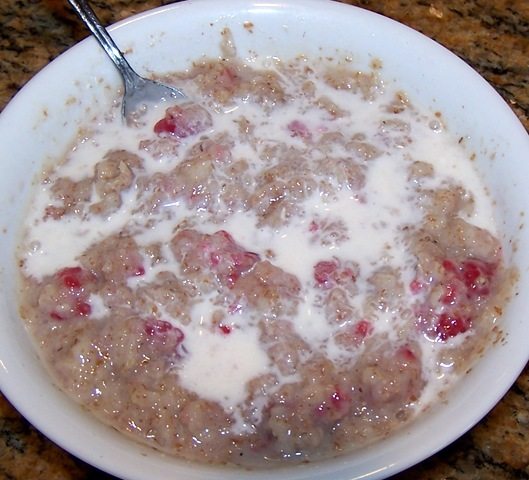 Such as the above: Beauty Queen Oatmeal.