Good morning sunshine.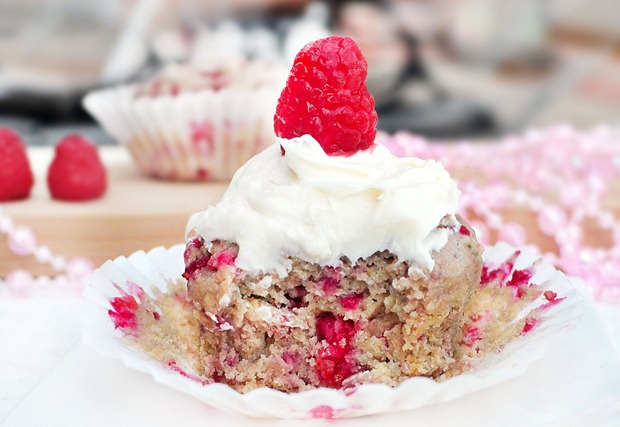 Sweet red raspberries.
This morning, I made a batch of Raspberry-Marzipan Muffins.
For sure, one of my favorite muffin recipes.
I'd forgotten how incredible these muffins are!! I could easily eat the batter with a spoon. Or rather, I do often eat the batter with a spoon… and then I am surprised when my muffins are small!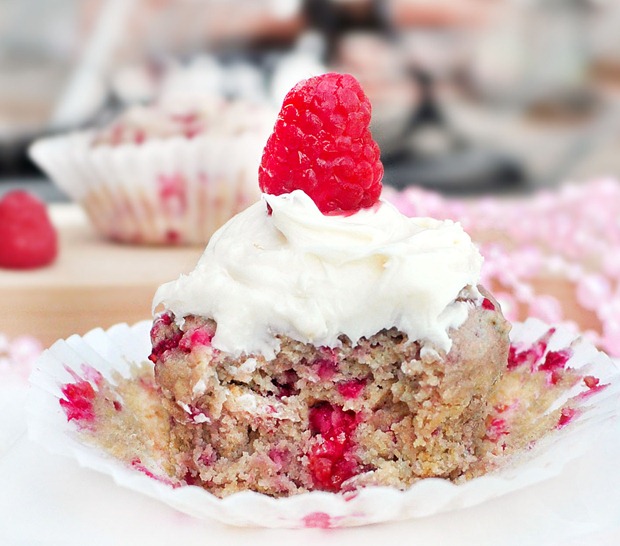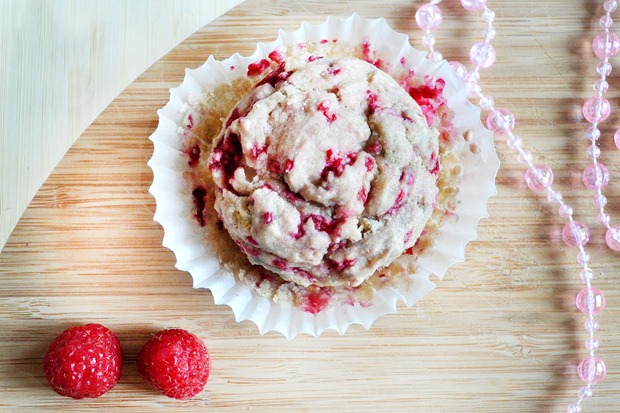 Bad, bad lighting so early in the morning… but there was no way I wanted to prolong eating my muffin to wait for the sunshine. Would you have that much self-control, with a homemade muffin staring you in the face??? Anyway, they were still prettier than the last ones.
Your Choice:
Peanut Butter Milkshake
Hot Chocolate Lava Cake
Photography Tips post
Cinnamon-Raisin Bread
EDIT! Flourless chocolate chip cookies! A reader reminded me that I'd listed these in the last "your choice" post, and then I forgot to post them. So sorry for the forgetfulness… I will post them tomorrow. Promise!
What would you like to see next?
Tomorrow's post will be for whichever gets the most votes.
Also, I did start to write the photography post, but it turns out I have too many thoughts for just one post. I'd bore y'all to tears! Instead, would there be enough interest in a weekly "photography tips" post? (If not, that's ok too!)
P.S. In case you were wondering, the muffin is topped with Vanilla-Fudge Frosting.