Blueberry muffins!
Have you ever seen the jumbo muffins they sell at places like Costco and Sam's Club? Yesterday, out of the blue (pun intended), those muffins just popped into my mind. And suddenly… I wanted one!
I had some leftover blueberries from making Homemade Blueberry Ketchup.
So I quickly threw them into a single-lady cupcake mix and was eating my very own single-serving blueberry muffin only ten minutes later.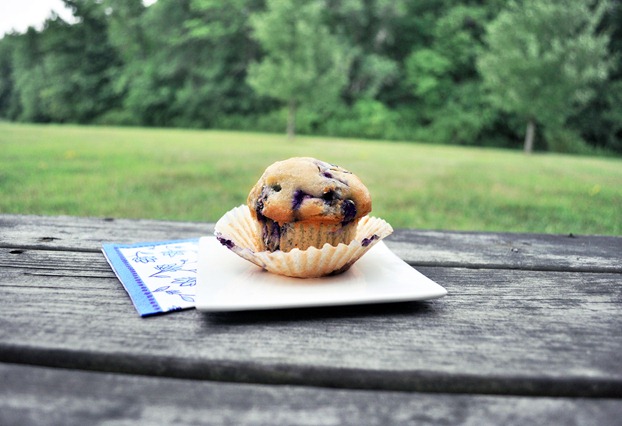 Single Serving Blueberry Muffin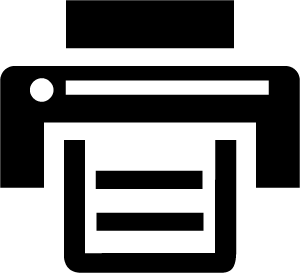 Print This Recipe
[mrp_rating_result show_count="false" show_rich_snippets="false"]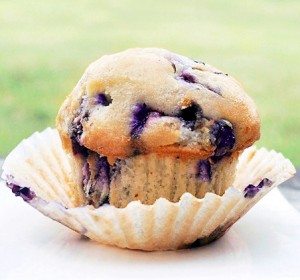 Ingredients
3 tbsp spelt flour (30g) (or ww pastry, white, or Bob's gluten-free)
1/4 tsp baking powder
heaping 1/16 tsp salt
1-2 tbsp blueberries (fresh or frozen)
1/2 tsp vanilla extract
1 tbsp coconut or veg oil (You can use applesauce if you don't mind the taste of fat-free baked goods)
1 tbsp plus 1 tsp milk of choice (Use less if using liquid sweetener)
pinch uncut stevia OR 1 tbsp sugar or liquid sweetener
Instructions
Preheat your oven to 330 degrees. (Or continue reading for microwave option.) Mix dry ingredients, then add wet. Mix until just combined (don't overmix), and bake for 17 minutes or so. Baking time will vary, depending on the flour and oil/applesauce you use. If you don't want to heat your oven for just one muffin, you can make this in the microwave! Just grease/spray a little dish, pour batter in, heat for 90-ish seconds, and enjoy!
*See the original single-lady post for Single Serving Blueberry Muffin Nutrition Facts*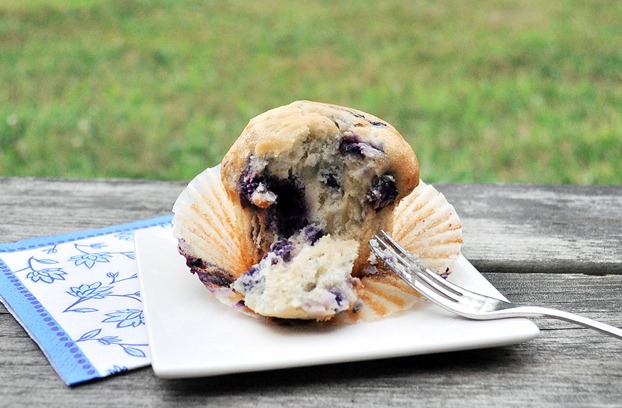 After finishing my muffin,  I watched a CNN special on Bill Clinton, who credits his new vegan diet with saving his life. Did you know he's a vegan?! Vegans used to be seen as weird and out of the ordinary. But thanks to famous vegans such as Ellen DeGeneres, Paul McCartney, and Alicia Silverstone, veganism is becoming a lot more mainstream now. Maybe someday, even Sam's Club will sell vegan jumbo muffins!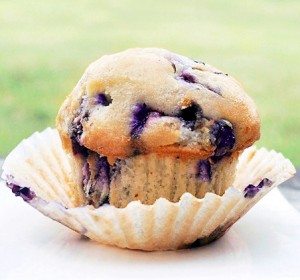 P.S. Thanks for all the feedback on the new Chocolate Covered Katie FAQ post.