A healthy & surprisingly delicious avocado chocolate cake!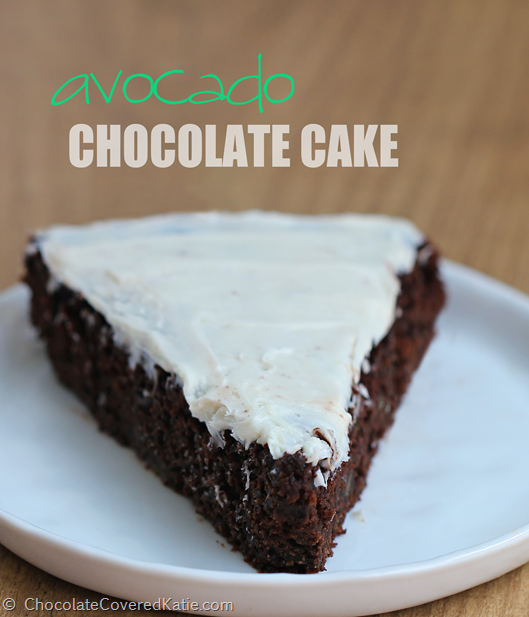 No oil, no butter, and just 75 calories ♥
I once read somewhere that you can sub avocado for the oil or butter in a recipe to add nutrition, cut back on fat and calories, and give baked goods a deliciously soft texture. So when a reader recently left a comment asking what she could use in place of the nut butter in my 100 Calorie Chocolate Cake, avocado was the first thing that came to my mind. Immediately, I had to try it out.
The results?
A super rich and fudgy chocolate cake with an incredibly light texture.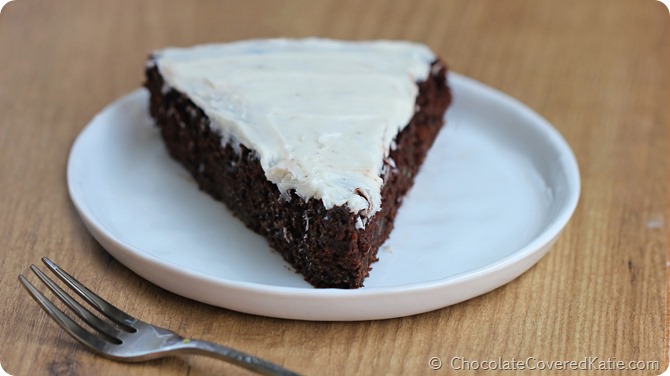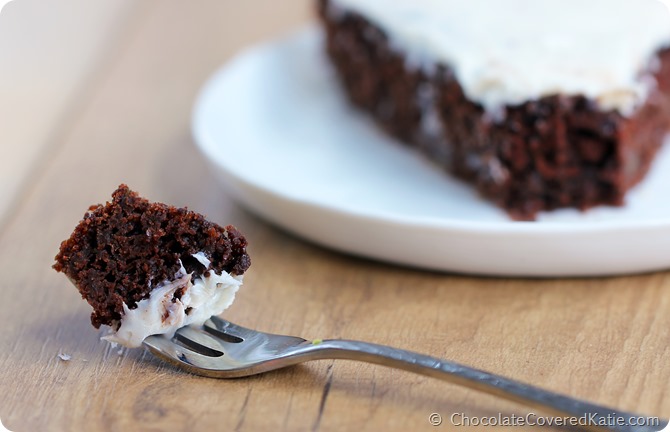 Shown above, frosted with my favorite Healthy Cream Cheese Frosting.

You can use any of your favorite chocolate or vanilla frosting recipes here—or lightly dust the avocado chocolate cake with powdered sugar or even top it with coconut butter and fresh berries if you'd prefer.
My previous baking attempts with avocado—trying to create a recipe for avocado brownies—were abysmally awful. (And yes, I'm aware those two words mean the same thing. Trust me; the brownies warrant the tautology. They were that bad.)
So I cannot tell you how excited I am that this avocado chocolate cake turned out so perfectly!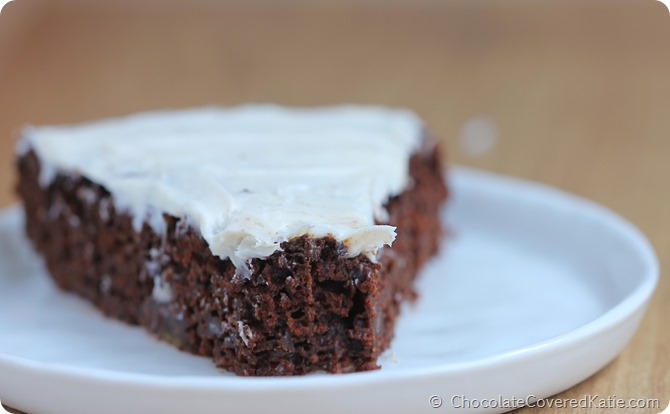 You won't be able to taste the avocado at all!

Avocado Chocolate Cake
Avocado Chocolate Cake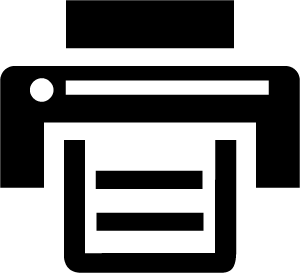 Print This Recipe
[mrp_rating_result show_count="false" show_rich_snippets="false"]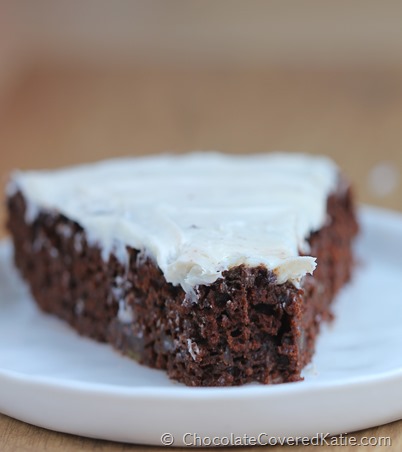 Ingredients
1 cup spelt, white, Bob's gf, or whole wheat pastry flour
6 tbsp cacao or unsweetened cocoa powder
1/2 tsp baking soda
1/2 tsp salt
3/4 cup xylitol or granulated sugar of choice (140g)
1/2 cup mini chocolate chips, optional
1/4 cup yogurt of choice (such as Wholesoy) (60g)
3/4 cup water (180g)
1/4 cup mashed avocado, measured after mashing (60g)
2 tsp pure vanilla extract (8g)
Instructions
Avocado Chocolate Cake Recipe: Preheat oven to 350 degrees F, and grease an 8-in square or round pan. (Or double the recipe for a double-layer cake.) Set aside. In a large bowl, combine the flour, cocoa powder, baking soda, salt, optional chips, and sweetener, and stir very well. In a separate bowl, whisk together all remaining ingredients. Pour wet into dry and stir until just combined (don't over-mix), then pour into the greased pan. Bake 25 minutes or until batter has risen and a toothpick inserted into the center of the cake comes out clean. Put in the fridge for at least 30 minutes before taking even a single bite. Trust me!
Have you ever tried eating avocado in an unconventional way?
Such as in chocolate avocado pudding or an avocado smoothie? Would you ever be brave enough to try baking with it? Will you try this avocado chocolate cake??!
Link Of The Day: