Carrot Cake In A Mug –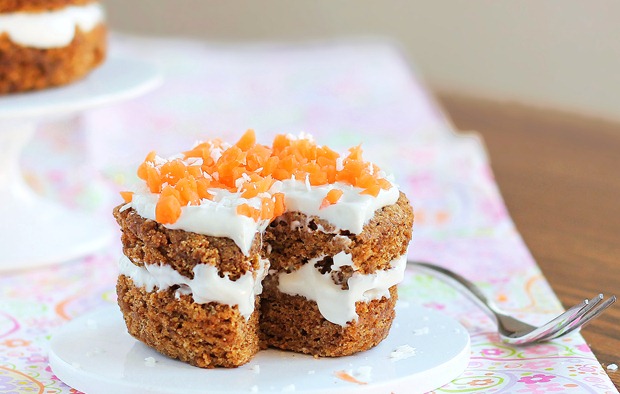 Raise your hand if you like carrot cake.
Jump up and down if you'd like a single-serving carrot cake in a mug that takes less than 5 minutes to make and is so healthy you can eat the entire recipe in one sitting.

Yes, you really can.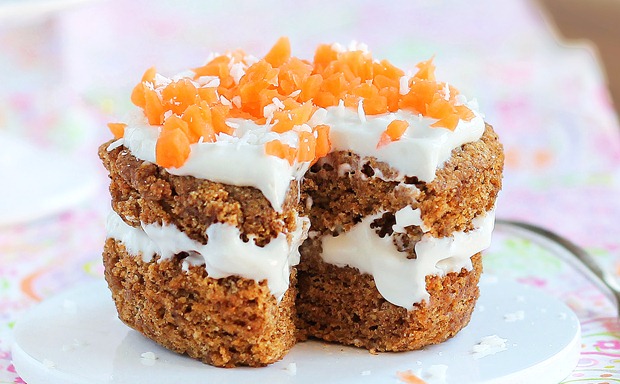 Of course you'll want frosting.
I used this recipe: Healthy Cream Cheese Frosting.
Carrot cake is nothing without frosting! Alternatively, you can use vanilla frosting, peanut butter, or whatever your carrot-loving heart desires. It should be no surprise to you that my own carrot-loving heart often desires coconut butter. Slice the cake–or cakes–in half and then slather on that frosting!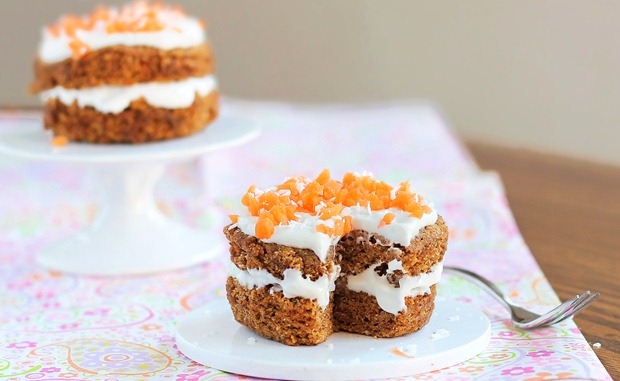 Oh, um, and you can stop jumping up and down now.
People at work will start to think you're crazy…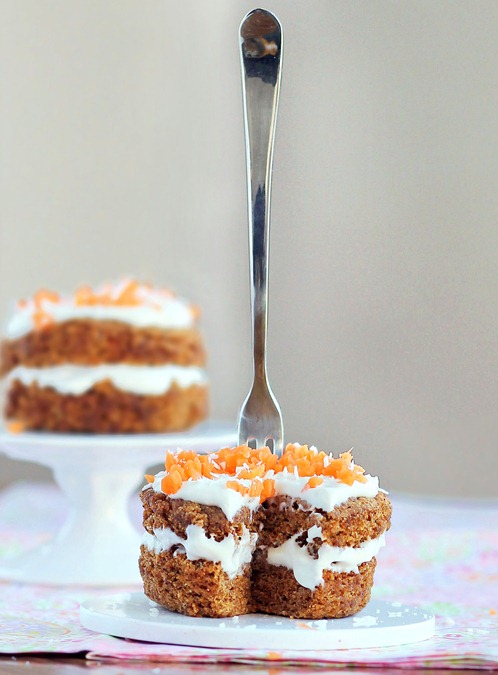 A "single serving" carrot cake recipe that can even be made in your microwave and is secretly good for you – it can't get much better than that!


Carrot Cake In A Mug
1/4 cup spelt, white, or Bob's gf flour
just over 1/2 tsp cinnamon
1/4 tsp baking powder
1/8 tsp baking soda
1/8 tsp salt
optional 1/2 tsp ener-g or 2 tsp flaxmeal, to help it rise more
1 1/2 tbsp sugar, unrefined if desired, or xylitol for sugar-free
pinch uncut stevia OR 1 more tbsp sugar
1/3 cup canned carrots, drained (or steamed carrots, peeled) (For a variation, sub with 1/4c pureed pumpkin) (60g)
1 tbsp milk of choice
1 tbsp oil OR more milk of choice
1/4 tsp pure vanilla extract
Carrot Mug Cake Recipe: In a small bowl, mix dry ingredients (not carrots). If you have a blender or Magic Bullet, mix all wet ingredients and blend. (For those without a blender, simply fork-mash the carrots very well before combining with the other wet ingredients.) Then mix dry into wet, and stir.  Pour into greased ramekins or a little dish or mug. (I used two 1/2-cup ramekins.) If using the microwave, cook for 1 minute 20 seconds (or more or less, depending on the strength of your microwave). Or you can cook this in the oven at 350F for around 15 minutes. Let cool before trying to pop out. Serves 1-2. Scroll to the end of this post for a frosting recommendation.
View Carrot Mug Cake Nutrition Facts
Current Reader Favorites: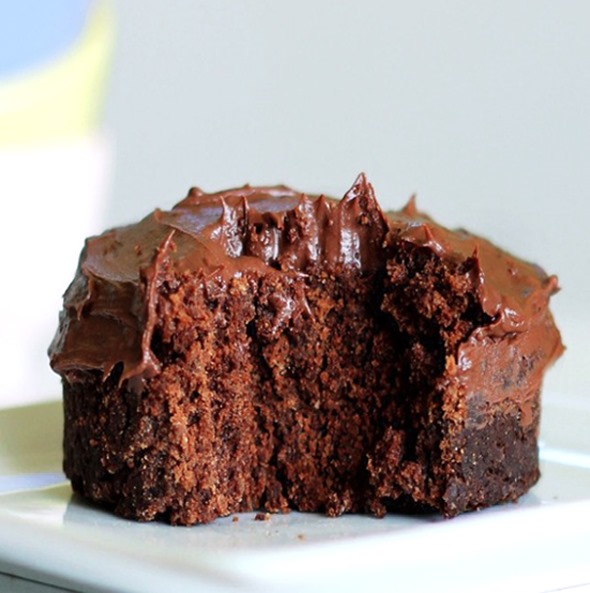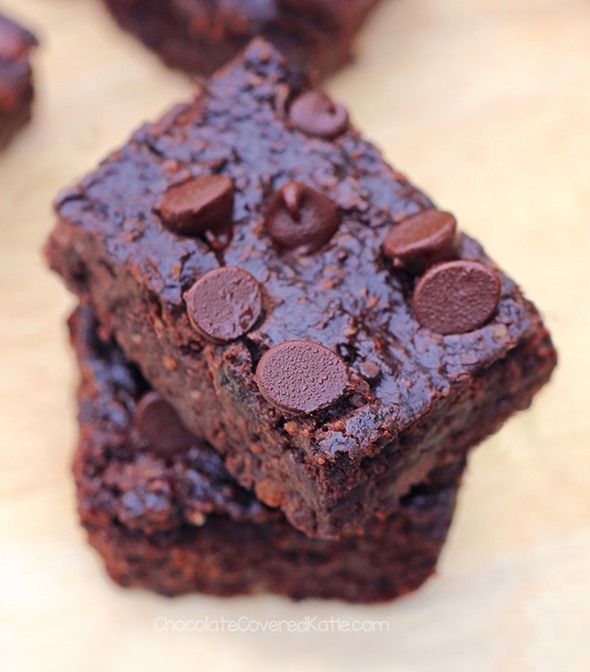 Black Bean Brownies – NO Flour Required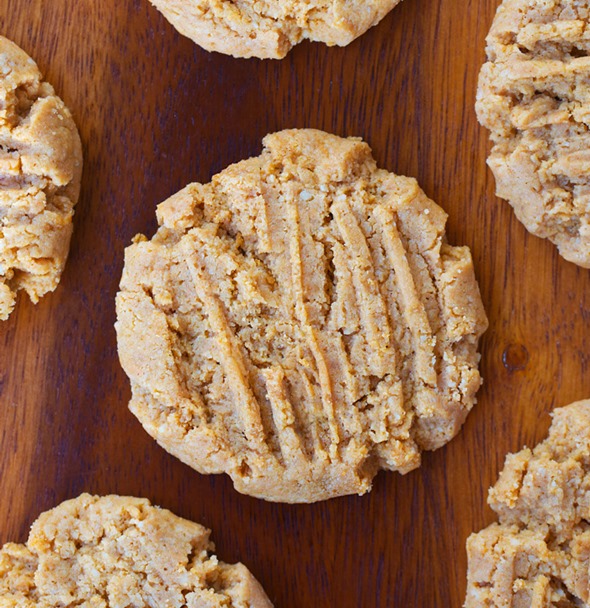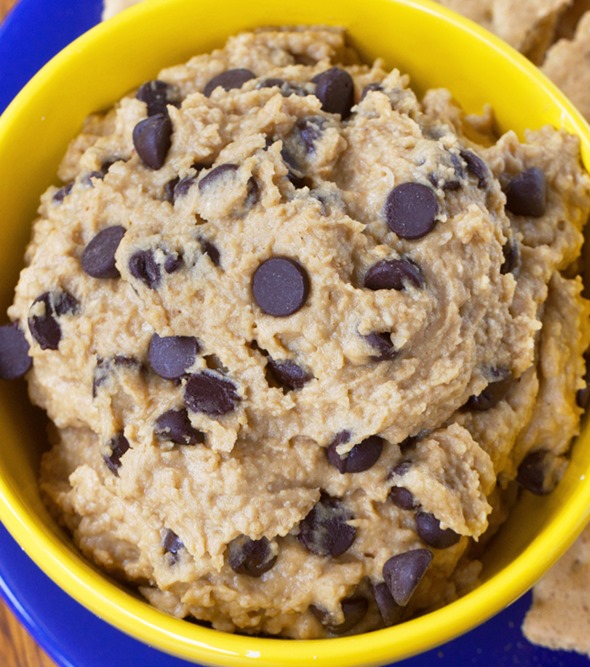 Banana Recipes – 30 Healthy Ideas