Cake for breakfast.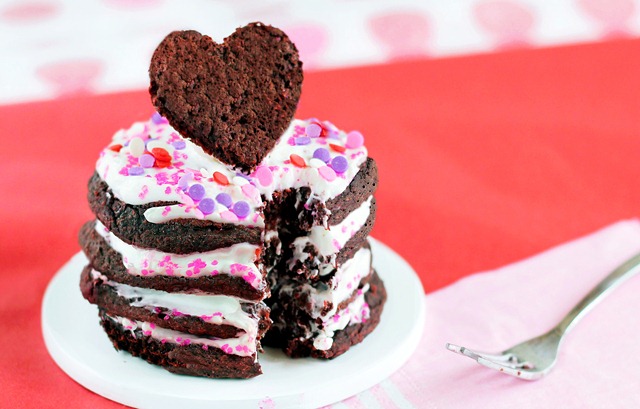 Good morning, indeed.
I've written before about my friend Andrea.
I still think of Andrea as my chatterbox middle-school friend with braces, always chasing after boys. So it's funny to see her now, as a married mom of a five-year-old daughter. Kristin (her daughter) is the sweetest little girl, and I'm always excited when they come to visit.
This morning, I told Kristin I would make her whatever she wanted for breakfast. After quite a long period of deliberation, she decided on the red velvet pancakes, swayed by her mom's suggestion they'd be a good Valentine's Day treat.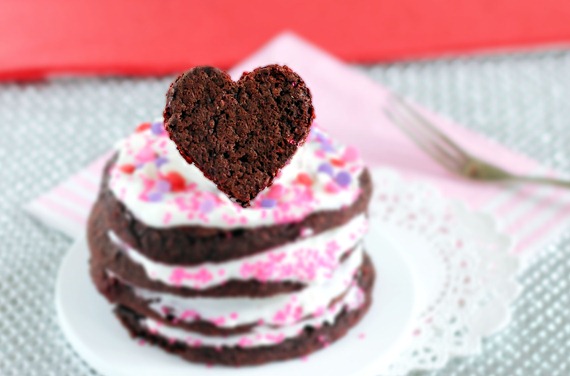 Although I do have a red velvet pancake recipe floating around the blog, I made today's pancakes a little bit differently. I omitted the food coloring and tried using raspberries instead. As you can see from the photos, the result isn't extremely red… but they're red in spirit!
Healthy Red Velvet Pancakes
This is a Single-Serving Recipe.
2 tbsp whole-wheat pastry flour (or white, spelt, or Arrowhead Mills gf mix)
2 tbsp plus 1 tsp oat bran (You can sub flour if need be.)
1/2 tsp plus 1/8 tsp baking powder
scant 1/8 tsp salt
2 tbsp cocoa powder (For a more brownie-like taste, try dutch cocoa.)
1/2 tsp pure vanilla extract
1/3 cup pureed raspberries (or sub 1/3c milk of choice)
1 tablespoon oil (Omit only if you like the taste of fat-free pancakes.)
milk of choice – Use more or less, depending on how thick you want the batter
1-2 tbsp sugar, or 1 stevia packet (If using liquid sweetener, decrease the milk.)
If not using the berry puree, you can add food coloring if desired for the red color (Whole Foods sells a natural brand, called Select.)
optional: Feel free to add some mini chocolate chips.
Mix dry ingredients. Add wet and mix. Then make your pancakes! (Serves 1)
Note: The nutrition information for this recipe is pretty much the same as for the other version. You can see that information here: Pancakes Calories and Nutrition Facts.
These pancakes were inhaled!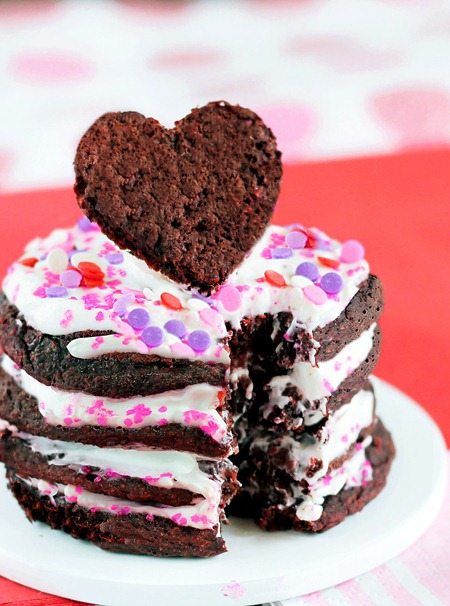 Above, topped with my special Homemade & Healthy Cream Cheese Frosting.