Or, rather, cookie.
Just in case you get bored of the Single-Lady Cupcakes.
Now you can have single-serving cookies too!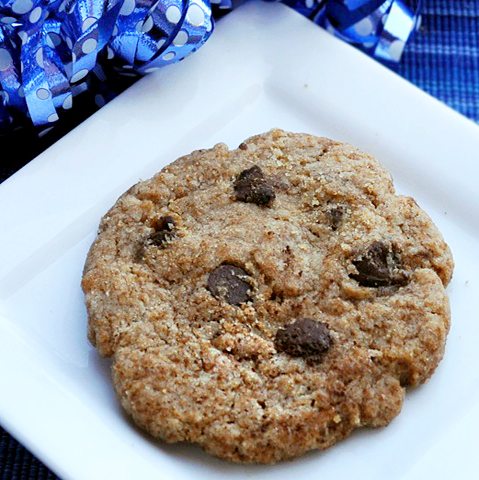 Single-Lady Cookies
(makes 1 big cookie)
5 level teaspoons flour (15g) (all-purpose, oat flour, or spelt)
1/16th tsp baking soda
1/16th tsp salt (omit if using margarine)
2 tsp oil or pre-melted margarine (or applesauce, only if you like cake-y cookies)
1/4 tsp pure vanilla extract
A little milk of choice, if needed (I use almond milk)
handful chocolate chips (or raisins, nuts, etc.)
sweetener (My testers liked 1 tsp brown + 1 tsp white sugar. You can easily sub coconut sugar or sucanat. Or try xylitol for a sugar-free cookie.)
Preheat the oven to 350 degrees. Combine dry ingredients, then add wet and mix with a fork. Don't add water. Form into a big cookie and smush. (Or make two little cookies.) Cook for 7-8 minutes.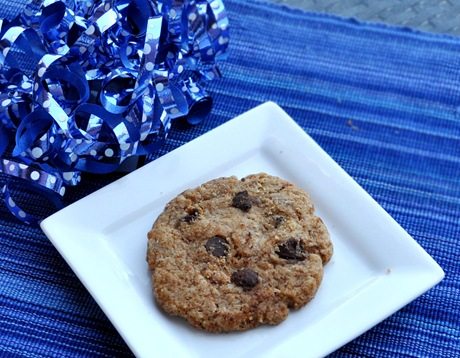 A different single-lady cookie idea: Just make a regular batch of cookies, roll them into balls, and then freeze the balls. They'll keep for at least a year, and you can defrost and bake them in whatever quantity you wish!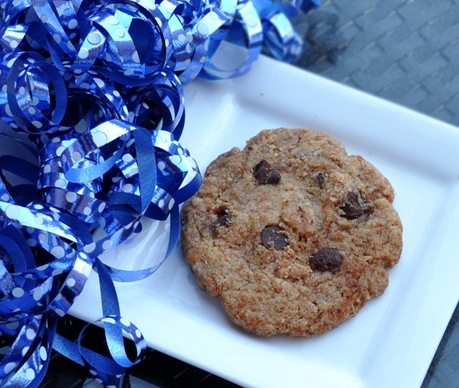 For more recipes and ideas: Single Serving Dessert Recipes