Hi chocolate cinnamon sticks!
Well, except cinnamon sticks aren't yummy, because you can't eat them. I'm striking out here; first with yesterday's fruit loop fiasco, and now this. Let me make it up to you.
How? Why I'm so glad you asked!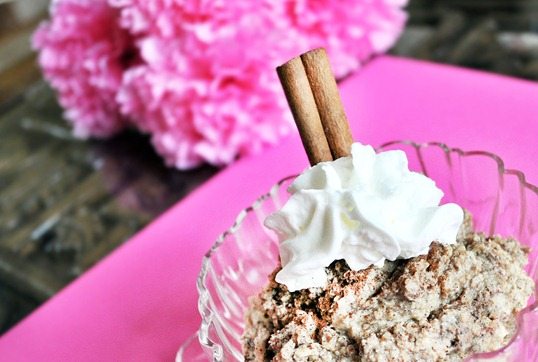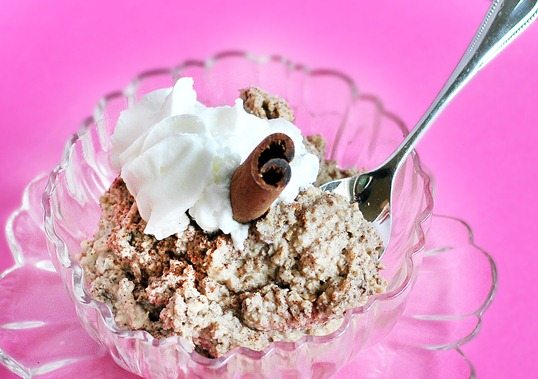 I invented this dip while making Snickerdoodle Blondies.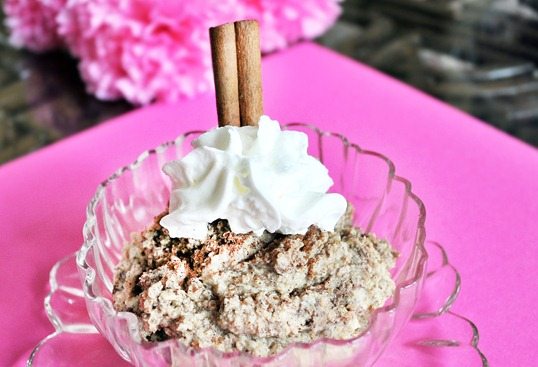 Snickerdoodle Dip
(high-protein and gluten-free!)
Inspried by the extremely-popular Chickpea Cookie Dough Dip.
1 1/2 cups chickpeas or white beans (1 can) (250g after draining)
3 tbsp nut butter of choice (or other fat source) (see link below for fat-free option)
2 tsp pure vanilla extract
1/8 tsp baking soda
heaping 1/8 tsp salt
sweetener (see note below, for amount)
1 tbsp unsweetened applesauce
1/4 cup ground flax or quick oats (20g) (you can omit)
2 and 1/4 tsp cinnamon
optional ingredients: a pinch cream of tartar, raisins
Drain and rinse your beans very well. Blend all ingredients in a food processor (not a blender) until very, very smooth. Now this next step is very important: Dip every single thing you can grab into the batter. Stuff it all into your mouth.
Click on the following link for a Fat-Free Option.
**People with "normal" tastebuds will probably like 3/4c brown sugar. You can also use stevia if you like the taste of stevia-sweetened desserts, or liquid sweeteners are fine, as is white sugar or evaporated cane juice. Tastes differ, so just sweeten until it suits you! Dip apple slices or crackers, spread on a banana or toast, or…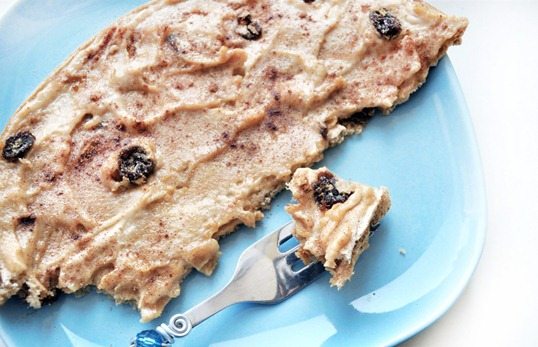 Try it as a frosting for the following recipe: Breakfast Pizza Cake.
Do you taste as you're cooking?
Or do you wait for the final product before taking a taste? I like to take a few tastes as I go. That way, if a recipe isn't turning out well, I still have a chance to fix it. And you can bet whenever I cook with chocolate chips… well, let's just say not all the chips end up in the actual recipe.