Hello Fruit Loops!
Or maybe I shouldn't call you fruit loops. After all, you are all awesome, and fruit loops… well, they taste like cardboard. But here's something that doesn't taste like cardboard: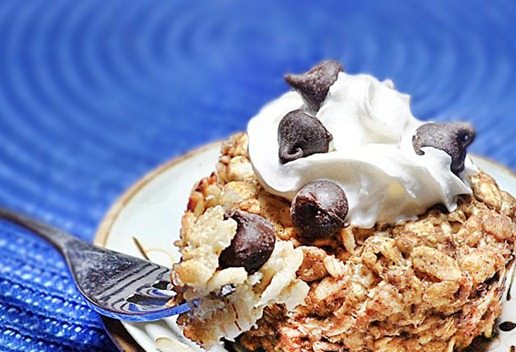 My breakfast this morning: Single-Serving Oatmeal Cake
Along with the oatmeal cake, I made a gorgeous fruit salad. Normally, I don't like fruit salad. (It all melds together, meaning you can't taste the distinct flavors of each fruit.) But every now and then, I crave something I don't usually like. Is this weird?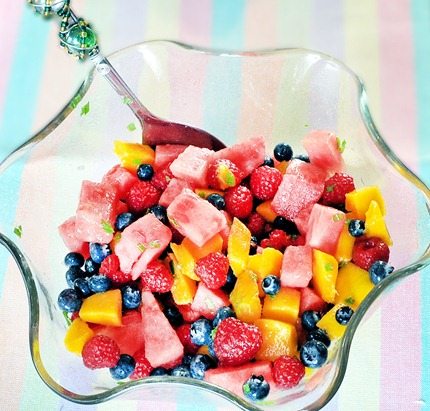 This is actually my sister's recipe, and it could not be easier. But she says whenever she makes it for a party or brunch, everyone asks for the recipe!
Addictive Fruit Salad
juice of one and 1/2 lemons
handful fresh mint leaves (about 1/2 cup)
1 tbsp powdered sugar (I left this out, because I think fruit is sweet enough on its own. But my sister always uses it when she brings the salad to parties.)
fruit of choice (about 6-8 cups total)
Blend together the first three ingredients (I used a Magic Bullet) and pour over the fresh fruit. Stir to coat. Best if eaten at least one hour after making, so the flavors have a chance to marry.
Hello summer fruit season!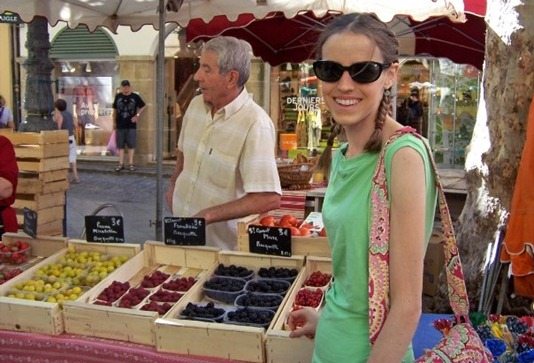 Above, with some of the best fruit, during my time in France.
I'm most excited for the raspberries, strawberries, blueberries, and honeydew.
Questions of the Day:
Are you excited for fruit season?