Fact: I like parties.  
People often ask how I deal with being the only vegan at a party: What do I eat? Do I make special arrangements ahead of time? And how do I react when someone brings up the topic?
I know many of you also eat "differently" than your friends and family—whether it be due to necessity (such as allergies) or choice. Hopefully this post will help some of you as well.
Social Gatherings: Dealing with being Different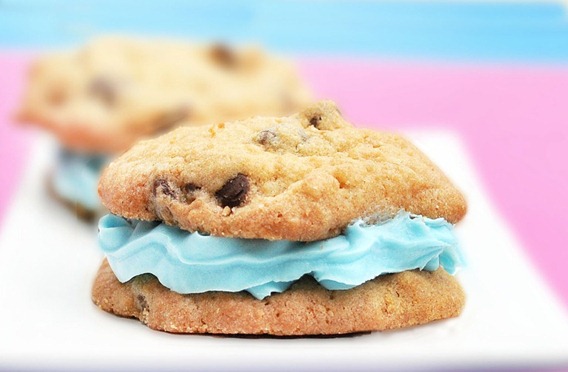 In the above photo: Healthy Chocolate-Chip Cookies.
1. Plan Ahead
Make sure (beforehand) that there'll be food you can eat. Oftentimes, this means bringing your own food. But instead of bringing a special meal just for yourself, think of a dish or two that you can share with everyone (cookies—like the ones above—are always a big hit with crowds). Nothing screams "weirdo!" as loudly as the girl hiding in the corner with her "special" food that no one else can sample. Don't just tell people you can eat yummy things on your diet; show them!
2. Blend In
I think the most important thing you can do is not draw attention towards yourself. If you do not make a big deal out of your differences, others most likely won't either. They probably won't even notice! It's just a fact of life that people tend to be consumed with their own lives and thoughts; we usually overestimate how much others notice our habits.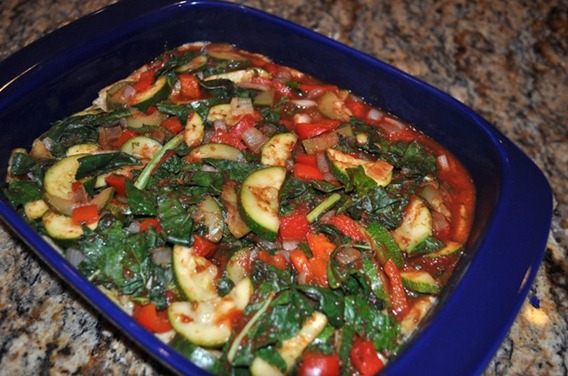 In the above photo: Christmas Polenta Casserole.
For our Christmas feast last year, I lined up with everyone else when it came time to make our dinner plates. I made a beeline for the polenta casserole first, to ensure I'd get enough before it was all gone. Then, I piled my plate high with a myriad of colorful sides until no one could say my feast looked sad and lonely.
3. Show Off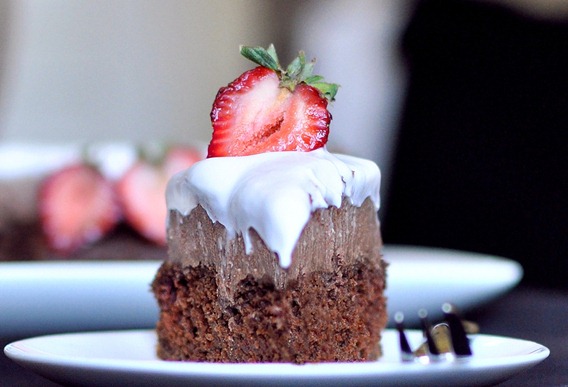 In the above photo: Healthy Chocolate Cake.
Showcase your diet in the best-possible light by dazzling your fellow party-goers with incredible-looking (and tasting!) foods. For example, if you're a vegan, you could bring a dish of plain, steamed veggies. But how boring is that? Instead, why not get creative? Flip through some cookbooks for ideas, and go gourmet.
4. Speak Up—if you wish
When someone at the dinner table commented that I "always look so radiant and happy" I just *had* to put in a good word for veganism. Only then did people take notice of what was on my plate (or rather, what was not on it). And you know what? Their reaction was pretty much all positive! I think it helped that we were—for the most part—a young crowd. I feel like younger people tend to be more receptive and accepting of a meatless diet, as it's become a much more mainstream idea in recent years. (Thank you, Ellen Degeneres!)
One girl at the table didn't eat red meat. Another said, "Oh my college roommate's a vegetarian too! And she's kind of been swaying me that way, lately." Someone else chimed in with, "I could never give up meat completely, but I've been trying to eat it less because I keep reading that a lot is bad for your health." And even an older guy at the table said he was cutting back due to high cholesterol. So although I was the only vegetarian, it turned out I was not the only one who appreciated the plethora of veggie options at our Christmas table.
5. But don't preach
I was once embarrassed about my veganism.
However, those days are long gone, and I'm now a proud plant-eater. But that doesn't mean I have a right to force my views on others. My diet doesn't make me superior to anyone else; we all have different ways of making the world a better place, and some of the kindest, most amazing people are omnivores. I am not fit to shine their shoes. (Mother Theresa, I'm talking to you!) Now is not the time to get preachy and make others feel badly about their choices. Believe me, screaming "Grandma, you're a murderer" will not win you any converts to your cause, and it certainly won't make you any friends.
6. Change the Subject
If you're feeling uncomfortable with the attention focused on your diet, or if the dialogue is turning hostile, casually push the conversation in a new direction. Or make an excuse (bathroom, need more food, want to check the football score, etc.) and get up from the table. Chances are that, by the time you return, the guests will have moved on to a new subject.
Question of the Day:
Do you eat differently from your friends?
If so, does that ever present a challenge at parties or family gatherings?
Tomorrow: chocolate-pumpkin pie!!