I promise.
I promise that, after Thanksgiving, I will put the pumpkin away for the rest of the year (at least as far as blog recipes are concerned).
Until that time, here's a look back at all of the pumpkin-y goodness with which I've bombarded you these last two months: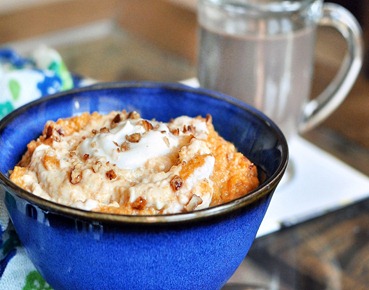 Come June and July, I will still be eating this breakfast cereal. It is much too delicious to stay away until Fall comes around again.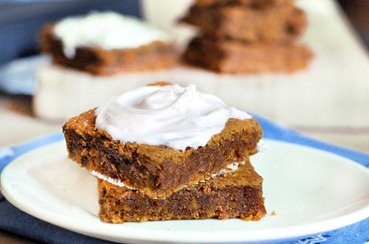 This is a good recipe to bring to parties. The bars always disappear quickly!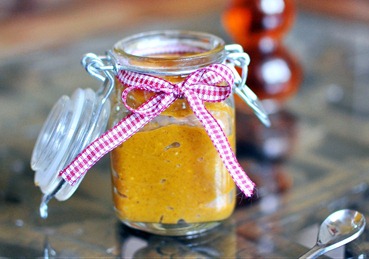 Just like regular peanut butter, this recipe is good on toast or muffins, mixed into oatmeal, or just eaten straight from the jar.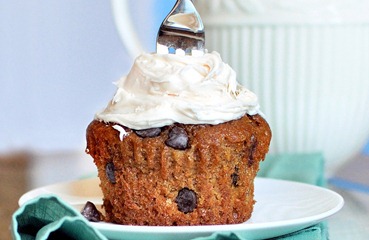 Single-Serving Chocolate-Chip Muffin
Lock your doors and draw the shades. This muffin is not for sharing.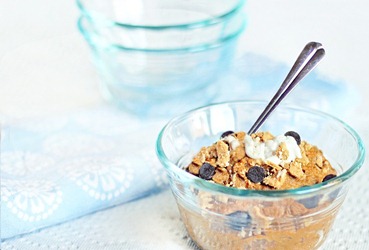 When I brought this to a party, even people who said they didn't like pumpkin kept coming back for more of this addictive dip.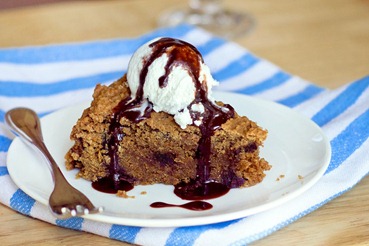 A much healthier version of the giant skillet "cookie pizzas" made famous by BJ's Brewhouse.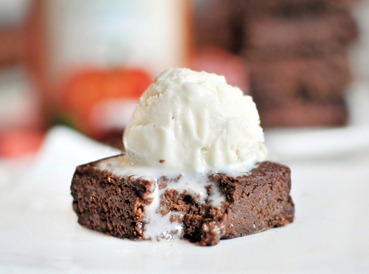 Chocolate Pumpkin-Pie Brownies
Sweet pumpkin, rich chocolate, and creamy vanilla. What more could you possibly ask for? Except maybe a fork. And a napkin.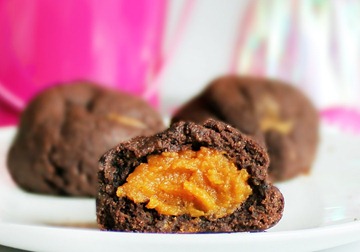 Delicious chocolate cookie balls, with a soft pumpkin center.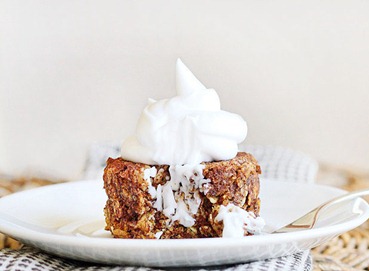 It's like biting into a warm pumpkin-oatmeal cookie. For breakfast.
Question of the Day:
Do you have any favorite pumpkin recipes?
Feel free to leave links.
I hope you'll save room for just one more pumpkin recipe on my blog: pumpkin pie! Not just any pumpkin pie, though. After all, this is a chocolate-covered blog…