EDIT:
I finally have a Pumpkin Pinterest Board!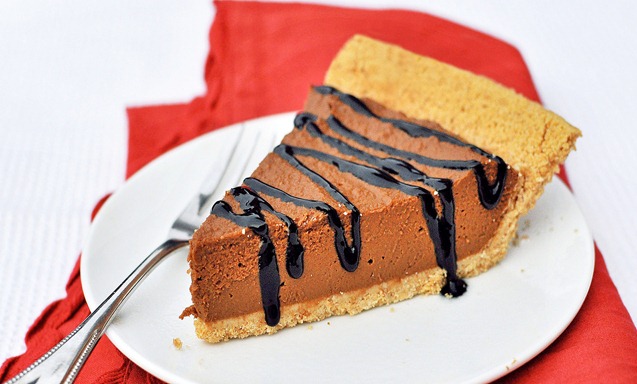 What does chocolate + pumpkin equal?
Anyone?
Anyone?
One incredibly-delicious dessert, that's what.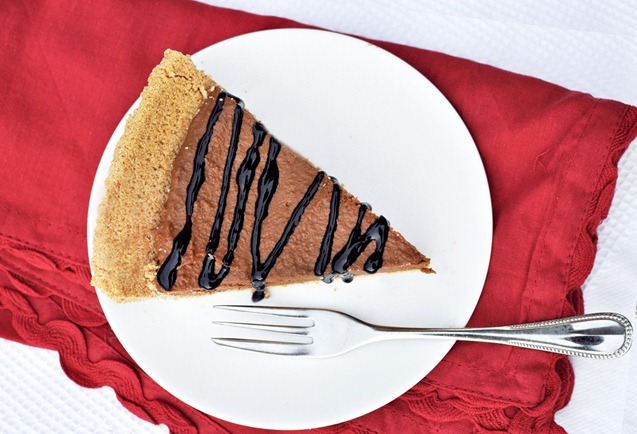 And it's gluten-free!
No-Bake Chocolate Pumpkin Pie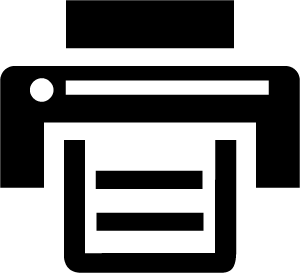 Print This Recipe
[mrp_rating_result show_count="false" show_rich_snippets="false"]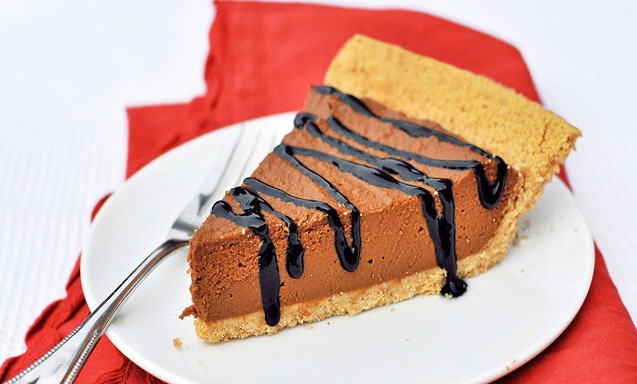 Ingredients
15 oz pureed pumpkin (or 1 can)
1 tsp pure vanilla extract
1-2 tsp cocoa powder
level 1/4 tsp salt
1 cup chocolate chips
sweetener of choice, to taste
Instructions
Melt the chocolate (either on the stove or in the microwave), then throw everything into a food processor and blend until it is super-smooth. Pour into a pie crust and fridge until chilled. This pie gets firmer and firmer, the longer it sits. Perhaps you could try baking this, too. If anyone does, I'd love to hear how it works. I was too lazy (read: too greedy and hungry) to take the time to bake mine, so I was happy it worked as a no-bake pie!
Highly recommended: top with *Homemade Cool Whip*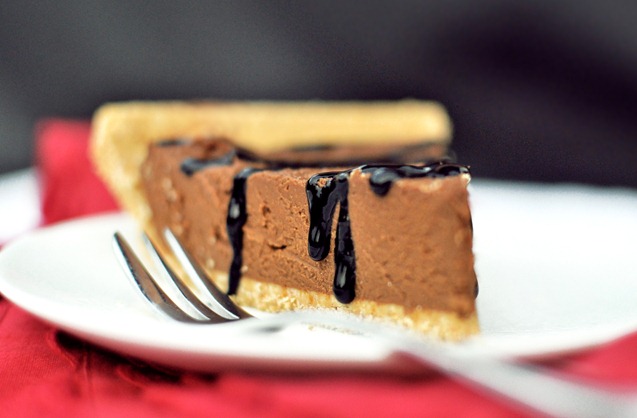 What's on your Thanksgiving menu?
I might make apple pie, or my Oatmeal Raisin Cookie Bars.
Or I might just make both. Then I won't feel bad if all the addictive oatmeal-raisin bars happen to disappear before they get to the Thanksgiving table. I can't resist those darn bars! (I might also make pecan pie… I really don't know yet!)