First, an apology.
A few weeks ago, I changed the website format to show only previews of the recipes on the homepage.  While this did increase my blog traffic, it also upset some readers who resented having to go through an extra step to see the recipes.
I'm going back to showing full recipes on the homepage. Blog traffic is important to keep the site up and running (i.e. for me to keep my job!), but I don't want you to ever think I value page views over my readers, because this is NOT true. Thank you for your honest opinions.
And thank you for reading ♥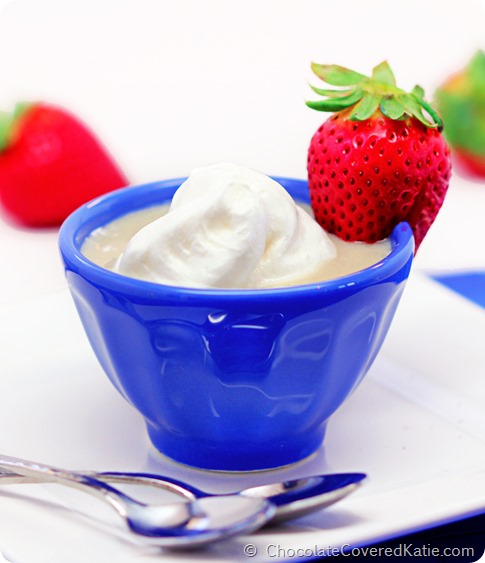 On to more fun things!
Today's sugar free vanilla pudding recipe is soy-free, gluten-free, coconut-free, egg-free, low-calorie, and it can of course also be sugar-free. The finished pudding reminds me very much of JELL-O vanilla pudding!
Serve it in fancy glasses for an easy dessert, or layer it in a recipe such as the famous Sex in a Pan.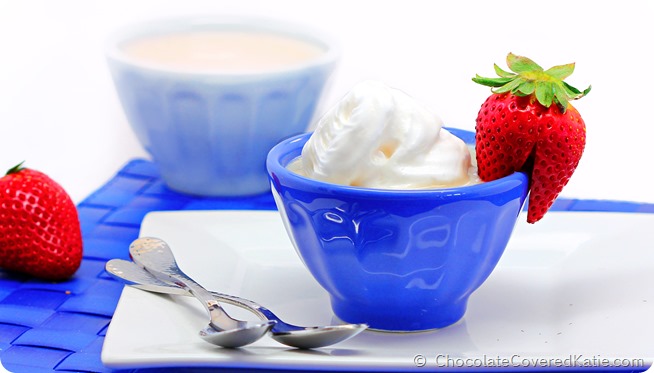 Above, sugar free vanilla pudding topped with fresh strawberries and my Homemade Reddi-Wip Whipped Cream.
Sugar Free Vanilla Pudding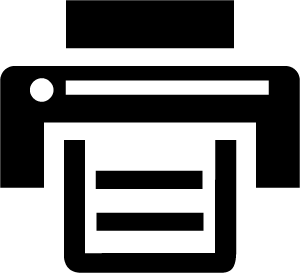 Print This Recipe
[mrp_rating_result show_count="false" show_rich_snippets="false"]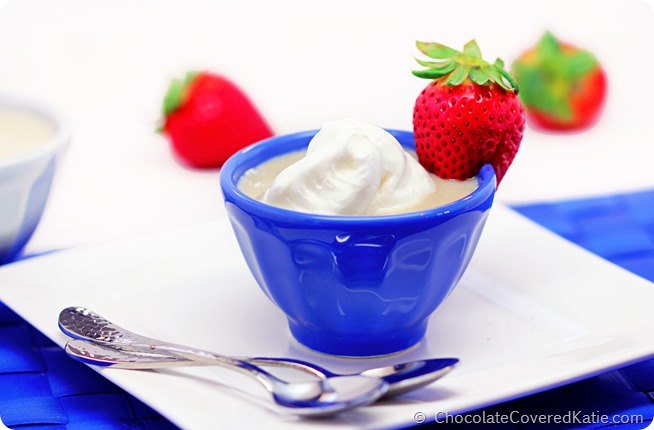 Ingredients
2 cups milk of choice
scant 1/4 tsp salt
1/2 cup more milk of choice mixed with 3 tbsp cornstarch (23g cornstarch)
3/4 tsp pure vanilla extract
1/8 tsp uncut stevia (OR 1/4 cup sugar)
optional 2 tsp buttery spread
Instructions
Sugar Free Vanilla Pudding Recipe: Heat the 2 cups milk in a saucepan. Meanwhile, whisk cornstarch and the 1/2 cup milk until dissolved. When milk is warm, add cornstarch mixture and bring to a boil. Once boiling, stir constantly about 3 minutes. Lower to simmer and simmer a few minutes. Turn off heat. Stir in the remaining ingredients, then let cool completely. Refrigerate a few hours, uncovered, where it will get much thicker.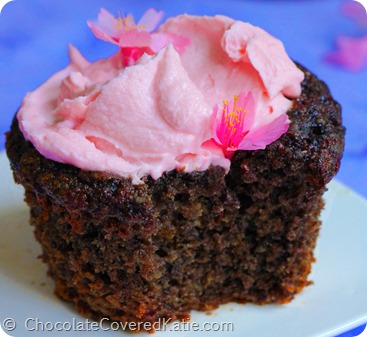 Link of the Day: Chocolate Cherry Cupcakes – with a secretly healthy pink frosting
A few posts back, I also mentioned a new blog feature coming soon. It's unfortunately taking longer to set up than I'd expected, but it should be up within the next week! (If you're curious, you can click one of the recipe thumbnails on the right side of the blog to see the new feature in action.)