Creamy, dreamy chia pudding!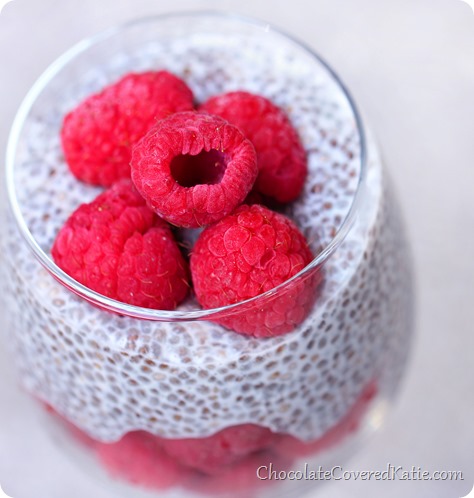 This quick and easy chia pudding recipe is an absolutely fantastic source of fiber, protein, iron, and calcium. It also happens to be completely delicious!!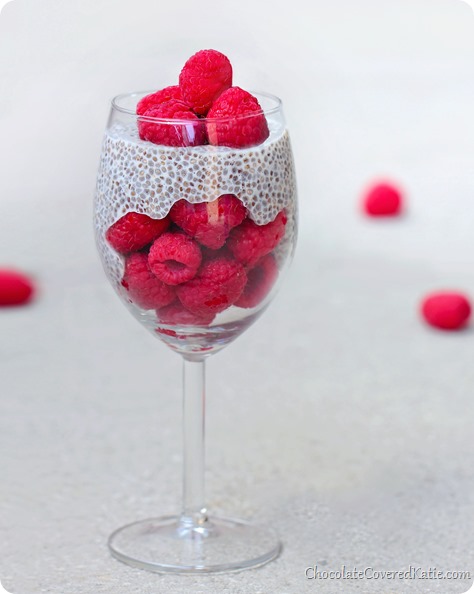 Many years ago, after visiting an amusement park, I got it into my head that I needed my mother to buy me an invisible dog. If you've never heard of an invisible dog, it is basically just a leash and a collar that you walk around holding as if there were a dog attached. At the park, these collars were selling for around $25; so naturally you'd agree my mother was being unreasonable when she refused to buy me one, yes?
No? Not so much?
Instead she bought me a "grow your own" chia dog, explaining they were much more interactive than a make-believe companion you couldn't even see. (Clearly she didn't know about my imaginary friend who ate cookie dough.) I'll concede that the chia pet dog was indeed quite interesting. Although… years later I did then feel slightly odd upon realizing you could eat the seeds that had once sprouted me a puppy. 😕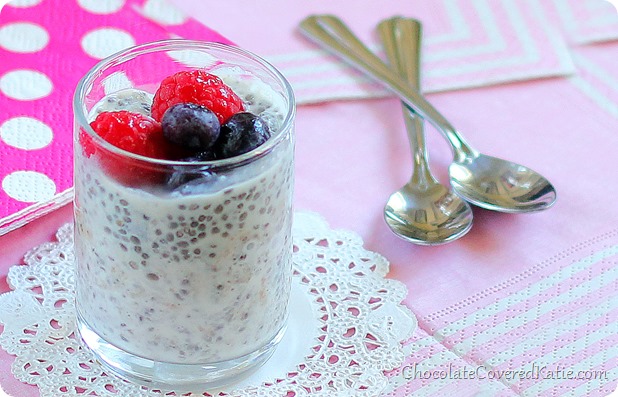 This chia seed pudding is a great beginner recipe if you're new to chia seeds. You just throw all the ingredients together then sit back and wait. No fancy gadgets, and no baking required!
Chia Pudding Recipe
Chia Pudding
Print This Recipe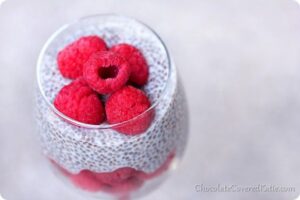 Ingredients
1 cup milk of choice OR Cashew Cream
1/4 cup chia seeds
1 tsp vanilla bean paste
stevia or sugar of choice, to taste
dash salt
Feel free to customize this basic recipe with any add-ins you desire
Instructions
Chia Pudding Recipe: Whisk together the milk and chia seeds in a container. Cover, then refrigerate overnight. The next day, stir in all other ingredients. If desired, you can blend for a smoother consistency… but I quite like the texture of leaving the seeds whole. Makes 1-2 servings.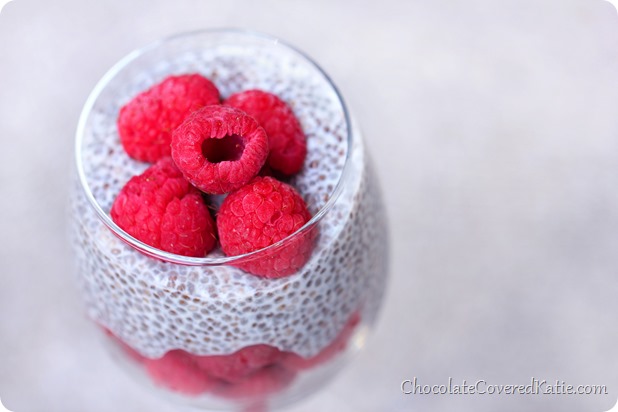 Questions of the Day:
Have you ever tried chia pudding? Do you have any favorite recipes that call for chia seeds? Link of the Day: