Moving Day!
No, not for me. For Jessica.
A few days ago, Jessica asked if I'd mind accompanying her to Crate and Barrel to buy supplies for her new apartment. Um, mind? Really now, Jessica, do you know me at all? Of course I will go with you. And what's more, I will buy a ton of items for myself, so you don't have to stand alone at the cash register when it's time to pay. Ah, what a good friend I am.
Below, trying out a new bowl and spoon: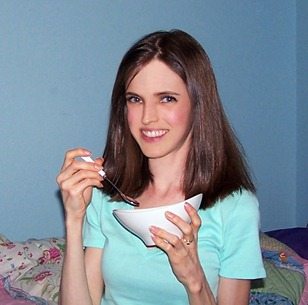 Some of you might recall my modeling career. 😉
Henry wanted in on the modeling action too. He was jumping up, trying to figure out, "What's Mommy photographing up there on the table?" So I put a glass down to his level. (I thoroughly washed it afterwards!!)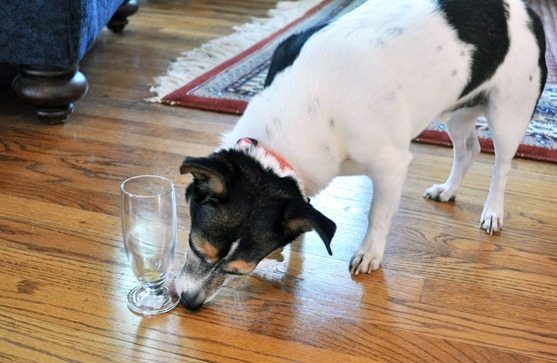 As soon as he saw there was no food, Henry lost interest in the glass. Clearly, he does not share my appreciation for pretty dishware.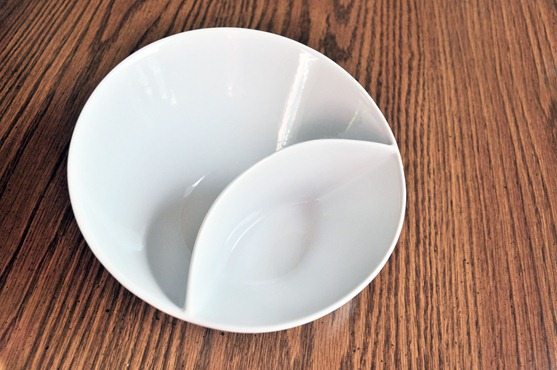 Above, my favorite of the day's purchases. Isn't it cute? Good for soba, perhaps? And below, all the purchases: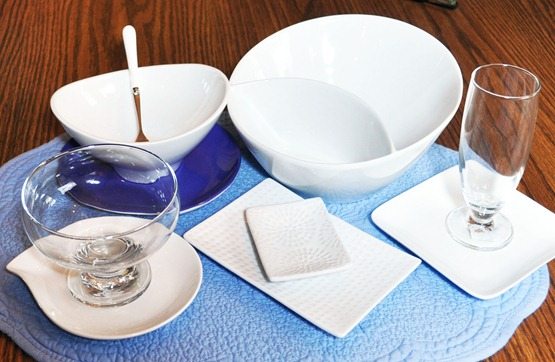 Guess how much I paid for all of this…
$50? $100? $100?
How about $30? Deal of the century!!

(I love a good bargain!)
So how did miss Jessica fare? Well, she definitely spent a considerable amount more than me. But hey, furniture costs more than dishware. What's a girl to do? At least I stocked her up with free dessert: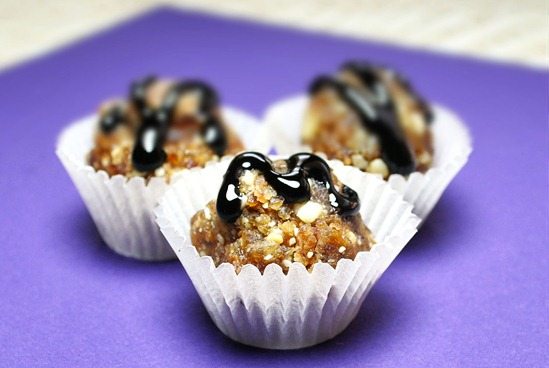 See? I told you I was a good friend! (I always make sure to have some sort of fudge babies for Jessica; she likes them more than anyone else I know!)
Question of the Day:
Do you like stores such as Pier One or Pottery Barn?
I used to think these kinds of stores were the most boring places on the face of the earth!
By the way, the best store for dishware is the Pearl River Mart.
Tomorrow: Carrot Cake in a Bowl! 🙂