What's up doc?
In a former life, I was Bugs Bunny.
I even have a special recipe tab: My Carrot Cake Recipes.
Now, there's one more for the list:
This is based off of the wildly-popular Banana Bread in a Bowl.
And you get a vegetable serving from this breakfast!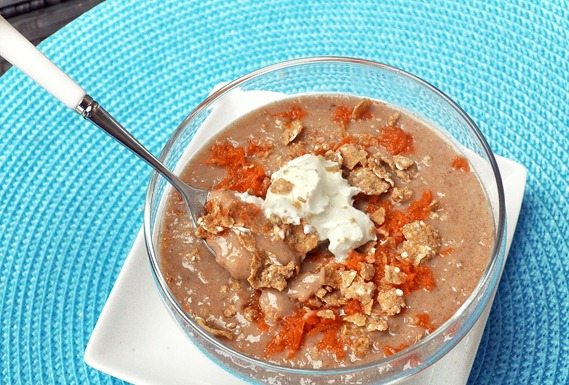 Carrot Cake in a Bowl
(serves 1)
1 banana (I used frozen)
1 cup milk of choice
1 cup flake cereal (I used spelt flakes) (You can use gluten-free)
1 teaspoon pure vanilla extract
1 large carrot, peeled
dash salt
optional: you can also add some coconut butter or oil
Steam the carrot first, then combine all of the ingredients in a food processor, blender, or Magic Bullet. Blend until smooth. Now eat! Optional: top with walnuts, shredded carrots, cinnamon, and/or raisins.
See original post for Calories and Nutrition Info.
For my next carrot-cake magic trick, in honor of Bugs Bunny, I'll make carrot cake ice cream. After all, I like putting vegetables in my ice cream, as I proved when paying homage to another favorite cartoon character—Popeye!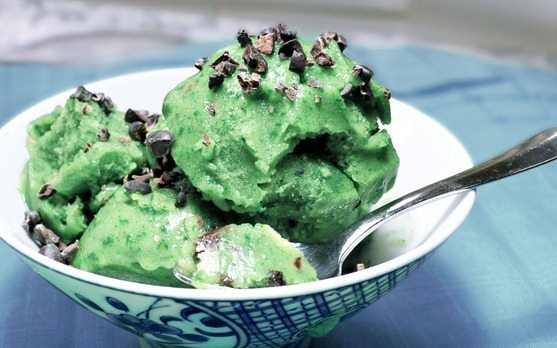 Question of the Day:
Growing up, who were your favorite cartoon characters?
Mine were Bugs Bunny, Popeye, and Pluto. Remember my Pluto Cupcake?
Oh, and I always rooted for Tom to eat that annoying mouse, Jerry. (Would you ever have guessed I'd later become a vegan?)