Last Thursday, I revisited an old favorite pastime: Cupcake Decorating!
On this particular occasion, it was for the club, Circle of Friends, with which I've been involved for the last two years.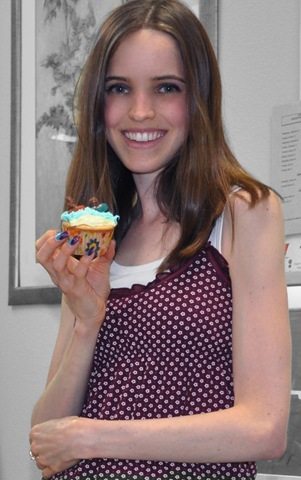 With only a day to decorate forty cupcakes, there wasn't enough time to make fondant critters. I had to think of something quicker. So, after perusing the candy aisle at the grocery store, I came up with: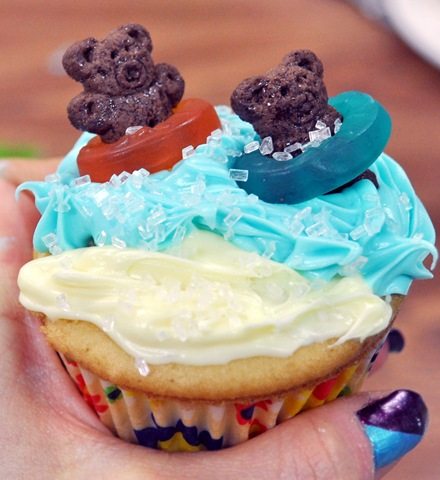 (Note to vegans: The Teddy Grahams are vegan. The Lifesaver gummies, however, are not. I didn't even think about the fact that they might contain gelatin until after I'd gotten them home.)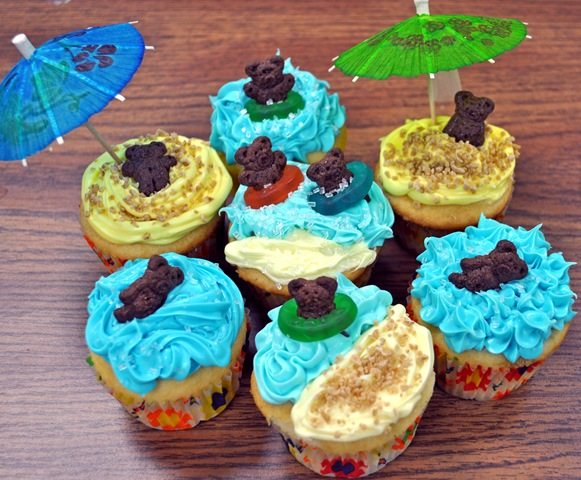 But the cupcakes, themselves, are vegan (from VCTOTW), as is the Pillsbury icing. I thought I was so clever to put Teddy Grahams into lifesaver candies… but it turns out other people have had the same idea!  Oh well; great minds think alike, I guess.
(The brown "sand" is maple sugar.)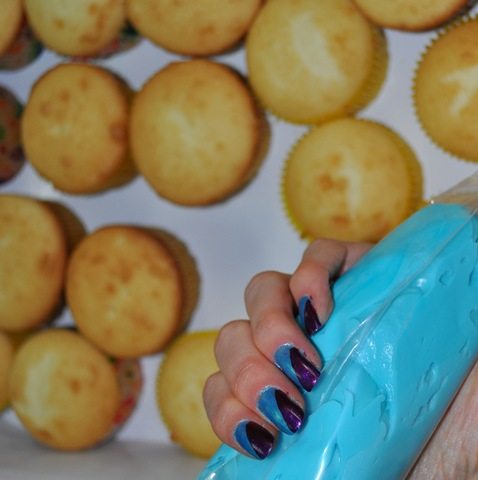 Please excuse the messy edges.  The nails were newly-painted.
Nail polish tip: Don't worry about staying in the lines when you polish your nails, and don't bother taking off the polish that gets on your skin.  It'll come off naturally by the next day (especially if you take a shower) and your nails will look perfect.  Promise..