Healthy Chocolate Sauce!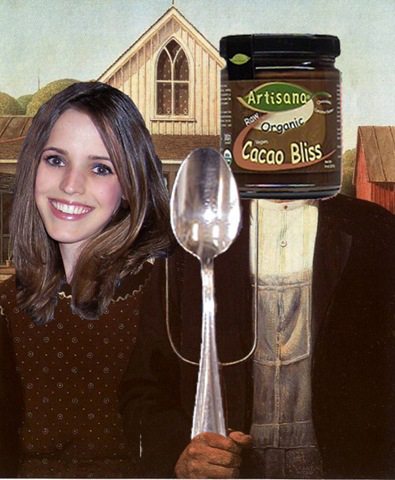 About a year ago, I fell in love with Artisana Cacao Bliss. However, my wallet was not so smitten: $11 for an 8-oz jar? In the interest of saving money, I vowed to attempt making my own Cacao Bliss… it turned out even better than I'd hoped!
Healthy Chocolate Sauce or Hot Chocolate Butter
4 tablespoons (60g) virgin coconut oil
1/2 cup plus 1 tablespoon (52g) cocoa powder. (For a sauce, decrease to 1/4 cup)
1/4 cup agave OR you can use nunaturals vanilla stevia drops (I use 10 vanilla drops, but if you don't like super-bitter chocolate, triple that amount)
Melt the coconut oil, either in the microwave or on a candle warmer or in a warm oven. Add the vanilla drops (or agave) and stir. Add the cocoa, then add 3 tablespoons water only if you used vanilla drops. Stir stir stir! Stir until it gets thick like Artisana Cacao Bliss.
For Magic Shell or Healthy Chocolate Sauce:
Decrease cocoa powder to 1/4 cup and keep all other measurements the same. Also, if you re-heat it for a few seconds, it'll get thinner. And if you freeze it, you can make incredible chocolate bars… or even chocolate chips! Just break up the chocolate bars into little pieces.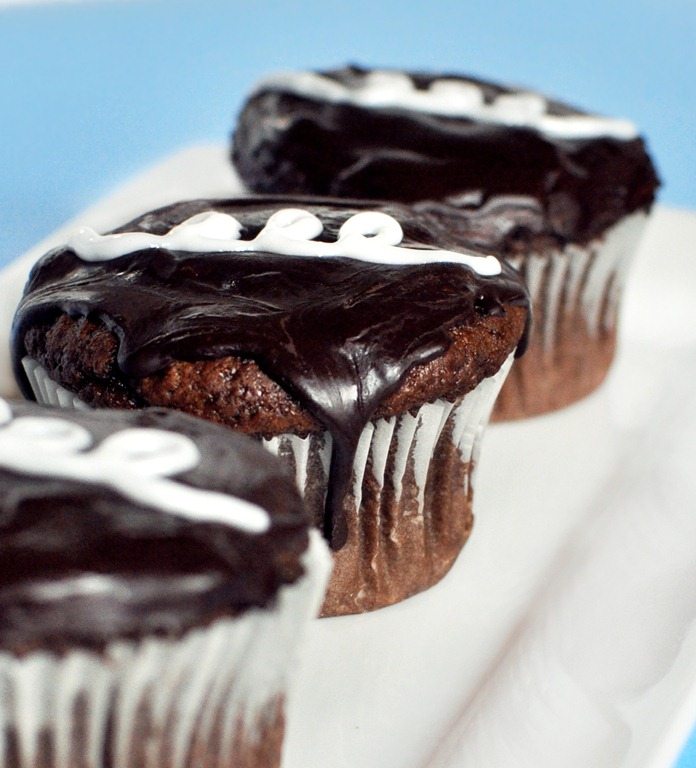 I used this spread to frost my Cream Filled Chocolate Cupcakes.
Nutrition Information (for 2 tbsp)
100 calories
10 grams fat
0 grams added sugars
0 grams cholesterol
2 grams protein
3.6g dietary fiber
Or, if you make the recipe into bars, each 30g bar will have 100 calories (stevia version) or 140 calories (agave version). They also have 11% of the RDA for iron and are very high in manganese as well.
Side Note: This is also good on Homemade Luna Bars.