This morning, the unthinkable happened:
I came in from running and did not feel like oatmeal. So I left my oats for tomorrow. Then, I made a quick breakfast to reflect what I was craving: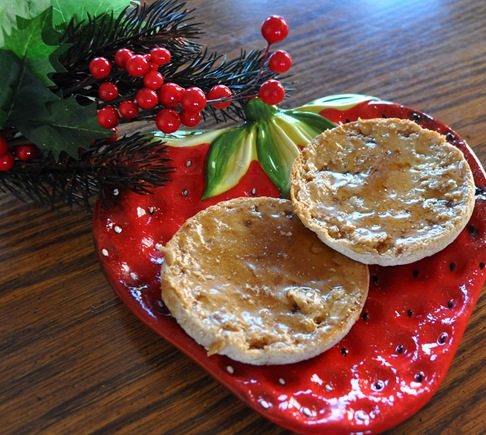 Peanut Butter and Maple on a toasted vegan English muffin.
This was perfection. I hate meals that take longer to make than to eat. Especially when you've just exercised, the last thing you wanna do is exercise more in the kitchen! Plus, there's just something so comforting about creamy peanut butter, a soft muffin, and warm maple syrup.
I washed my muffin down with a big glass of Homemade Cashew Milk.
(No lack of healthy fats in this meal!)